Some people crave chocolate.  I crave cauliflower.  And sometimes chocolate, too.  But mostly cauliflower.  I've actually  been obsessed with cauliflower for years, so it's nice to see that the rest of the world is catching up!  Lately I've been seeing cauliflower everywhere I look –prepared in so many delicious and creative ways.
Growing up, my mother prepared battered and fried cauliflower and also blanketed with a cheddar cheese sauce, so loving the snowy crucifer came easy to me.  When I went macrobiotic in the 1980s, steamed cauliflower mashed with cooked millet became my new mashed potatoes.  Eventually, I left out the millet, and enjoyed the mashed cauliflower on its own. Cauliflower also makes an amazing mac and cheese.  Far and away, however, my favorite cauliflower preparation is roasted.  I love it roasted plain, or picatta, doused with a Manchurian-style sauce, as a pizza topping, or topped with a creamy lemon sauce  or vegan hollandaise sauce, as shown above.
Here is a round-up of some of my favorite cauliflower-centric posts: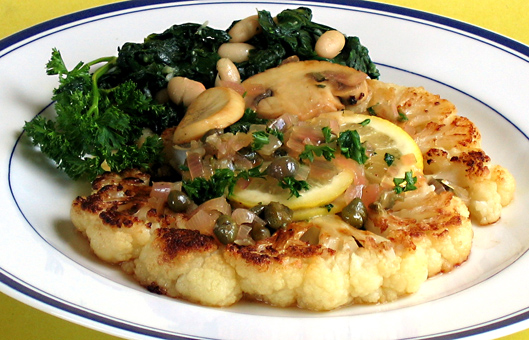 Cauliflower Picatta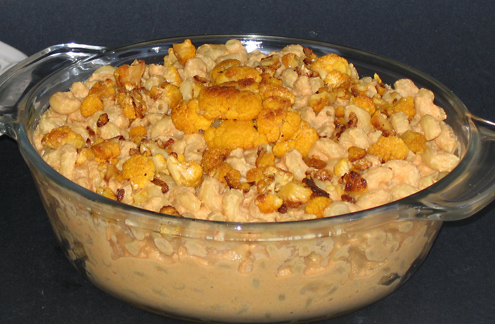 Mac and Cheddar Cauliflower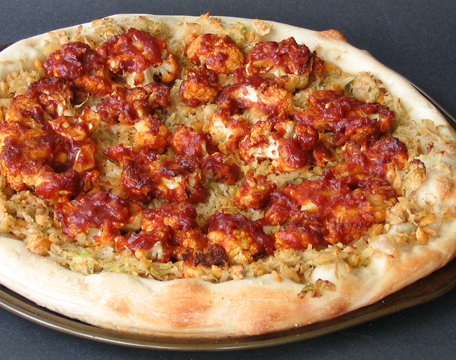 Manchurian Cauliflower Pizza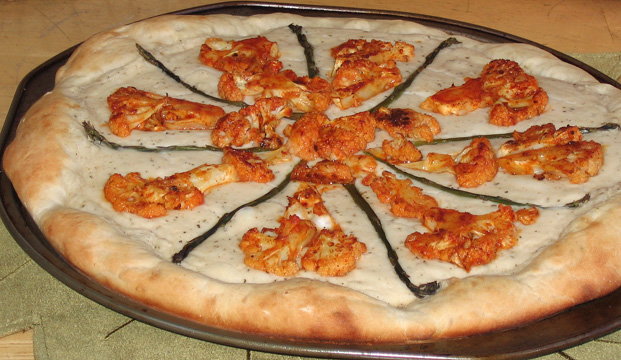 Buffalo Cauliflower Pizza
Creamy Picatta Orechiette over Roasted Cauliflower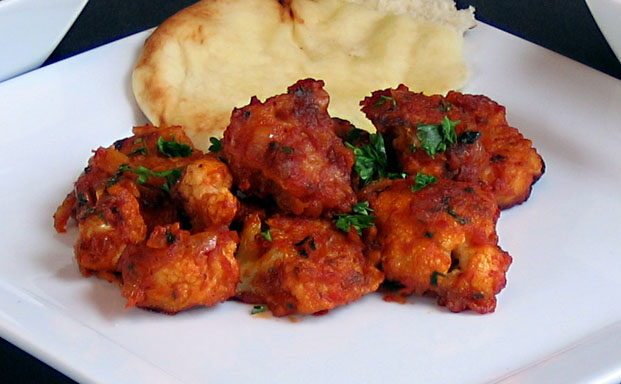 Gobi Manchurian
There are also some great recipes featuring cauliflower in my newest book, Nut Butter Universe, such as Roasted Tahini Cauliflower (featuring two of my favorite ingredients!) and the Scalloped Cashew Potatoes and Cauliflower tastes more decadent than it really is.  I think my favorite, though, is the Pasta with Cauliflower-Cashew Alfredo — I used to love creamy Alfredo sauce, and am thrilled to be able to enjoy this healthy vegan version that is super creamy and delicious.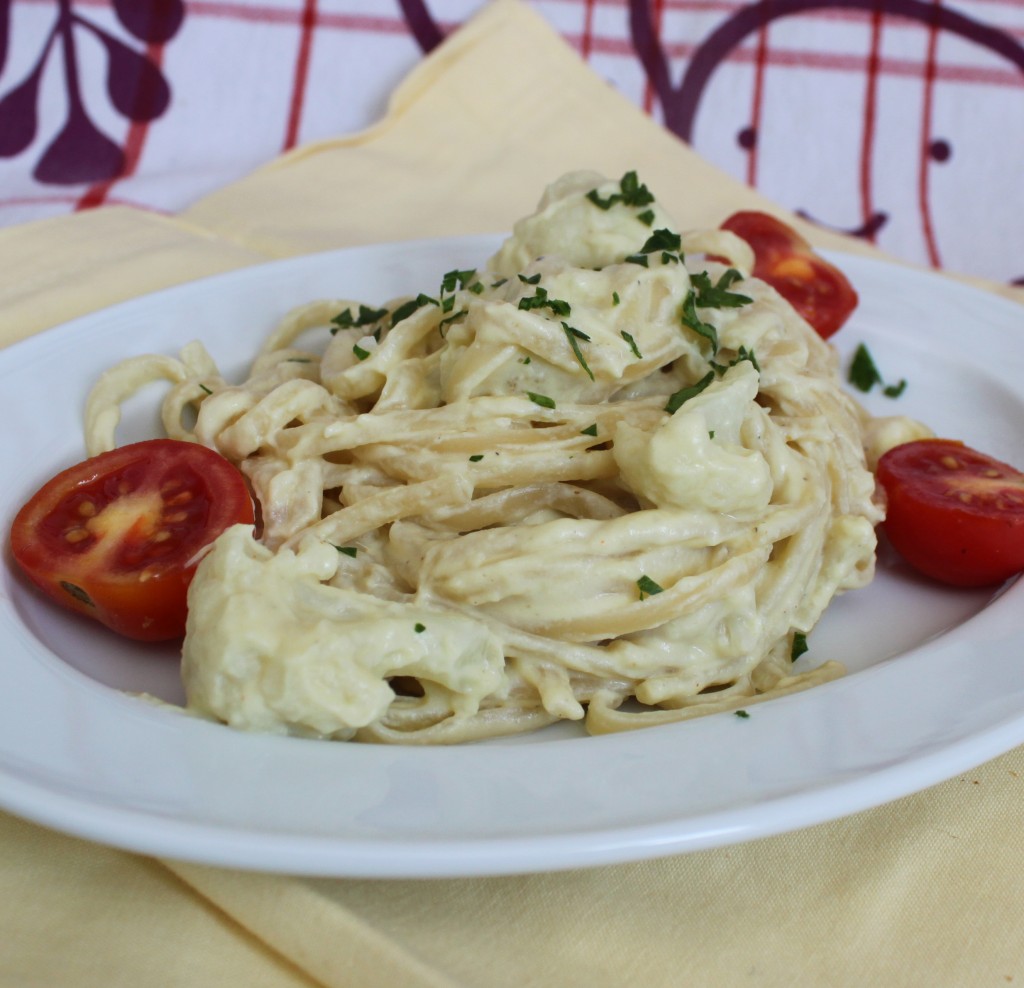 Pasta with Cauliflower-Cashew Alfredo from Nut Butter Universe
I also like to make cauliflower "rice" and of course, cauliflower is terrific in curries.  The list goes on…
So, what's your take on the cauliflower craze?