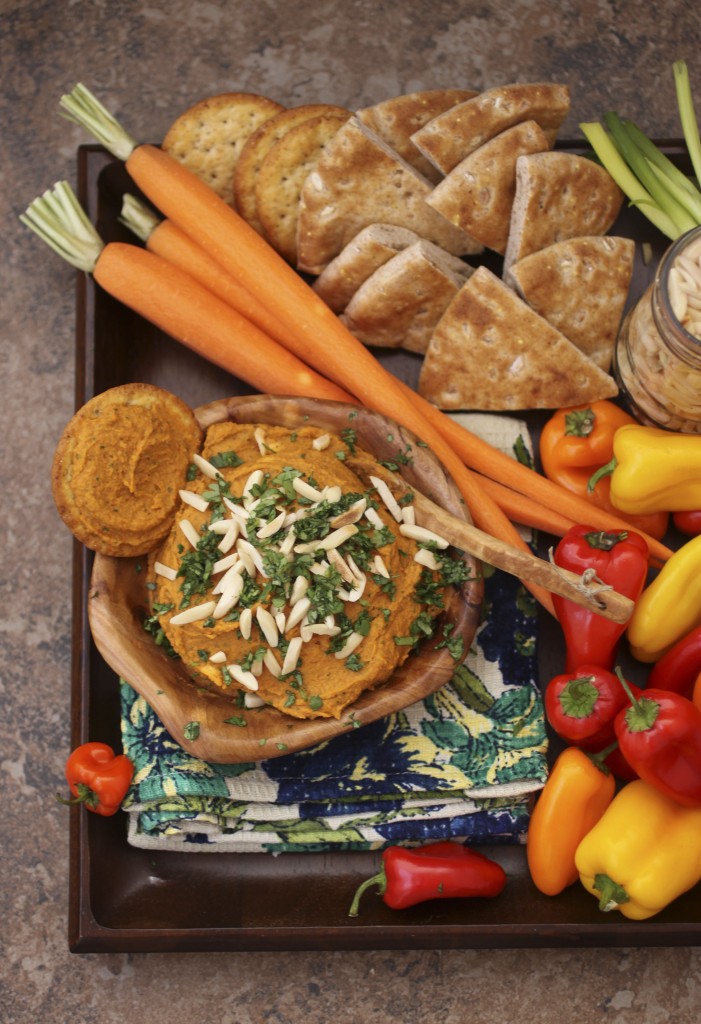 Remember back in the day when a new tie was the go-to gift for Father's Day?  That was a long time ago….  Well, one gift idea that never goes out of style is FOOD, especially "Dad" food: you know, fun stuff that has "special treat" written all over it.
This year, why not make something from Nut Butter Universe — the recipes are fun and flavor-packed. You might try the Smoke and Spice Hummus (served with Dad's favorite dippers), photo by Lori Maffei. Or make a special grilled dinner featuring these Grilled Vegetables with Almond Romesco (photo by Somer Vedge):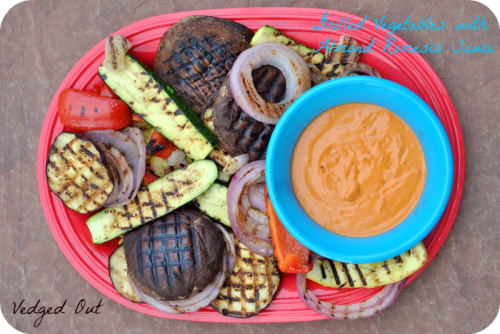 And Nutty Buddy Burgers: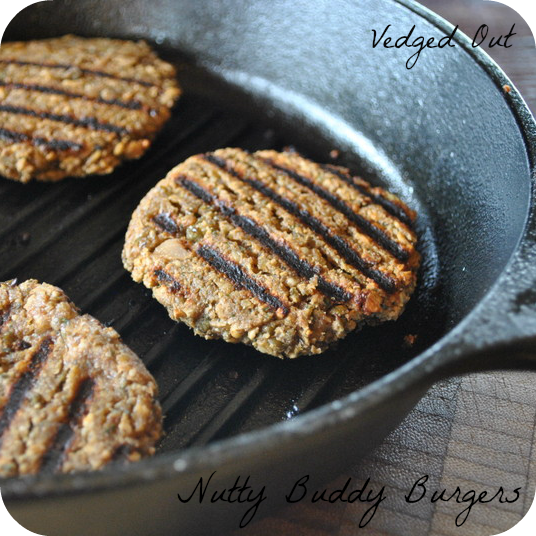 You could always say it with sweets, like this Too-East Chocolate Fudge. (Note: The photos of the burgers and the fudge are also by Somer Vedge. Here's a link to her review of Nut Butter Universe.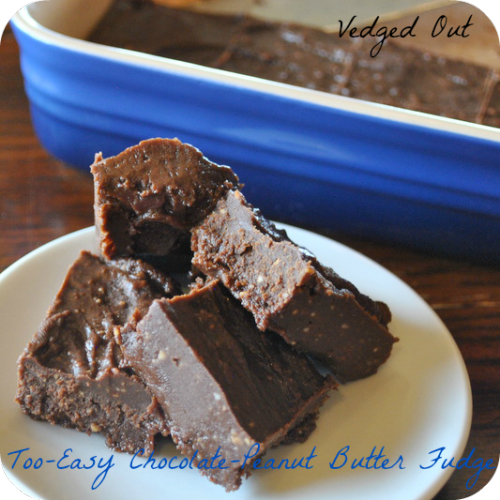 Or start Dad's special day with a fun breakfast like these muffins (show here with  Granola Sunflower Bars and a Peanut Butter and Banana Smoothie (photo by Lori Maffei):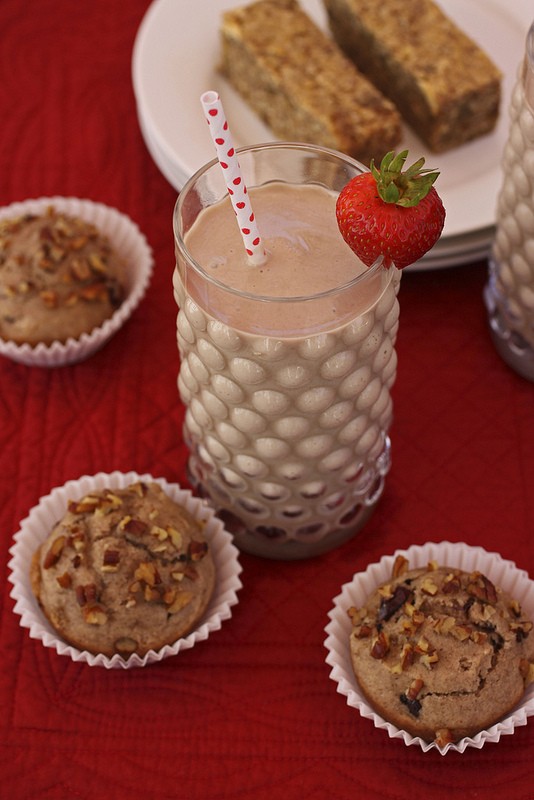 In case you don't have Nut Butter Universe yet, here's the recipe for these tasty muffins, so  Dad won't go hungry.
Happy Father's Day!
Cranberry-Pecan Butter Muffins
The only thing better than savoring the aroma of these fresh-baked fragrant muffins is biting into one. Bejeweled with sweet-tart cranberries, and loaded with protein and calcium, they are a good choice for breakfast or a between-meal snack served with coffee or tea.
 Ingredients:
1/3 cup pecan butter

3 tablespoons neutral vegetable oil

1 cup almond milk

1 tablespoon of ground flaxseeds with 3 tablespoons of water in a blender and blend until the mixture thickens, about 1 minute.

1/2 cup natural sugar

1 3/4 cups all-purpose flour

2 1/2 teaspoons baking powder

1/2 teaspoon salt

3/4 teaspoon ground cinnamon

1/4 teaspoon ground allspice

3/4 cup dried sweetened cranberries

1/2 cup chopped pecans
Directions:
Preheat the oven to 400°F. Lightly grease a muffin pan.

Blend the pecan butter and oil in a large bowl. Add the milk, flaxseed mixture, and sugar and blend until smooth.

In a separate bowl, combine the flour, baking powder, salt, cinnamon, and allspice. Stir into the pecan butter mixture until just blended.

Fold in the cranberries, then transfer the batter into the prepared muffin pan, filling the cups about two- thirds full. Sprinkle the tops with about 2 teaspoons of chopped pecans.

Bake until golden brown and a toothpick inserted into a muffin comes out clean, 15 to 18 minutes. Cool in the pan for 5 to 10 minutes. Serve warm.
 Makes 12 muffins