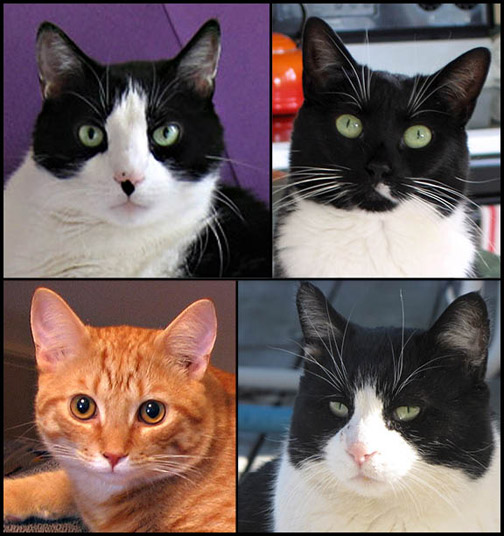 Gary, Mitzki, Peanut, and Jason want to wish everyone a very Meowy Catmas! 
I tried to get the ducks to pose for a holiday photo but I couldn't get my ducks in a row! (insert groan here)
This is Peanut's first Christmas, so it will be fun to see how he enjoys opening presents.  No doubt he will be more interested in the wrapping paper than anything else.
I want to wish you all Happy Holidays in whatever way you choose to celebrate it. 
Peace on Earth!