We just returned from what has become an annual pilgrimage to the vegan food mecca of Asheville NC.  We had such a great time traveling with our besties, Elissa and Bill, and enjoying everything that Asheville has to offer.  There is way too much goodness to cover in one blog post, so I'm going to do two separate posts, beginning with the main reason for our yearly trek: to dine at Plant and enjoy the sublime creations of chef-owner, Jason Sellers.
Each time we visit Asheville, Plant is always our first and last dinner destination. During the span of time between visits, I find myself dreaming about the Jerusalem Artichoke appetizer and so this is the first thing we all ordered on our first night. Served on a lemon cream and topped with crispy sweet potato chips and punctuated with an Italian salsa verde, this is one of the most incredibly delicious things I've ever eaten.  Ever.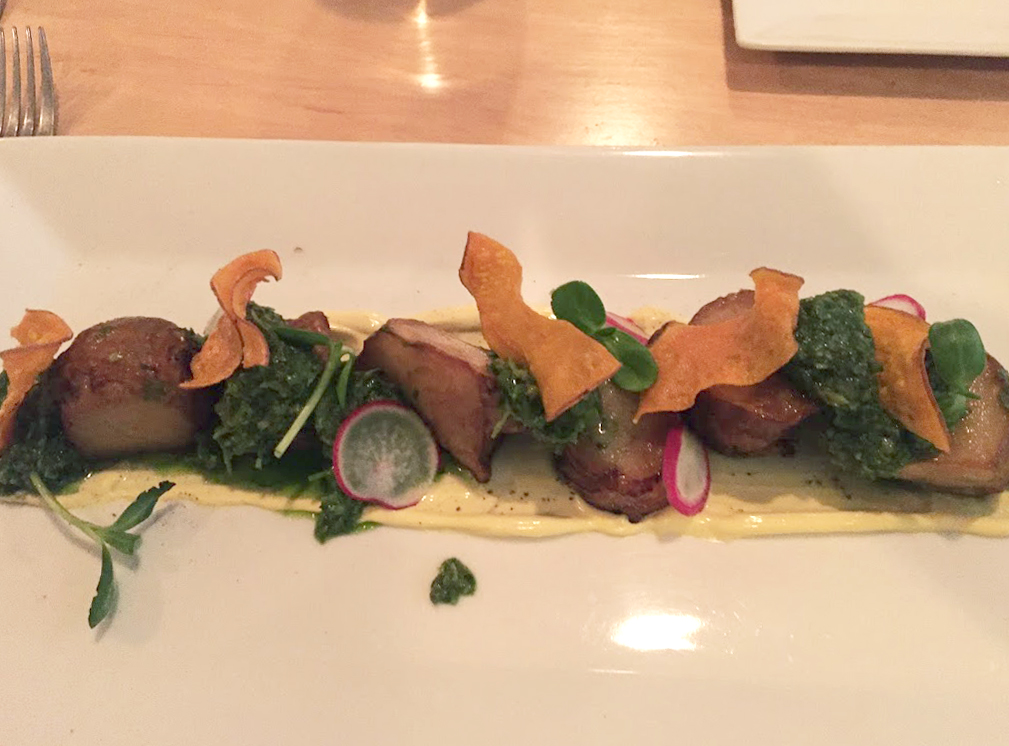 We also couldn't resist the amazing uttapam, with its soy-ginger syrup, avocado, and sesame-peanut dukka. With three of these rolls to an order, it can easily be a main dish, but we enjoyed it as an appetizer.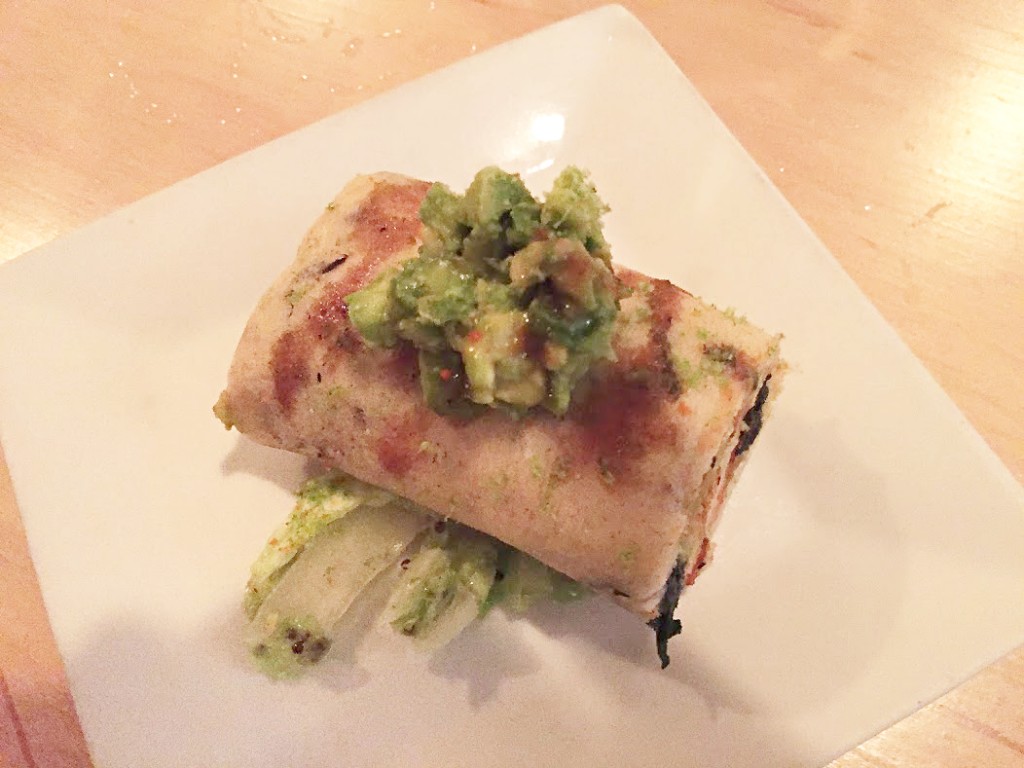 For our entree, Jason graciously agreed to make us another dish of his that I had been craving — seitan with romesco sauce served on a bed of cauliflower mash with grilled asparagus and topped with pickled onion.  Words cannot do justice to the complexity and deliciousness of this dish.  Let's just call it perfection and leave it at that.
Even though we were totally full from dinner, we couldn't pass up dessert.  Jon and I shared this slice of carrot cake (with cream cheese frosting, walnuts, and candied ginger) and it was a sublime way to end the meal.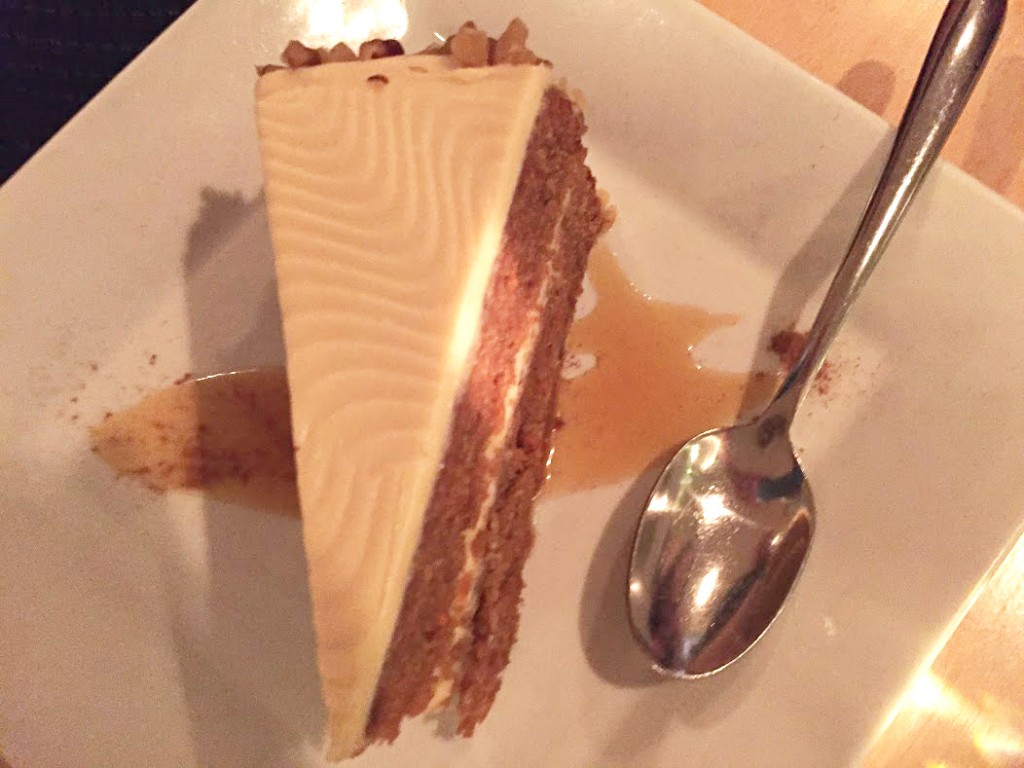 Fast forward to our last night in town and our final meal at Plant (for this trip).  While I couldn't resist another chance to enjoy my favorite appetizer again, Jon got the grilled beets with horseradish mayo and I have to admit they are every bit as amazing as the Jerusalem artichokes. I never before tasted such naturally sweet beets and the grilled finish and creamy sauce elevated this humble root vegetable to a new level. And how gorgeous does this look?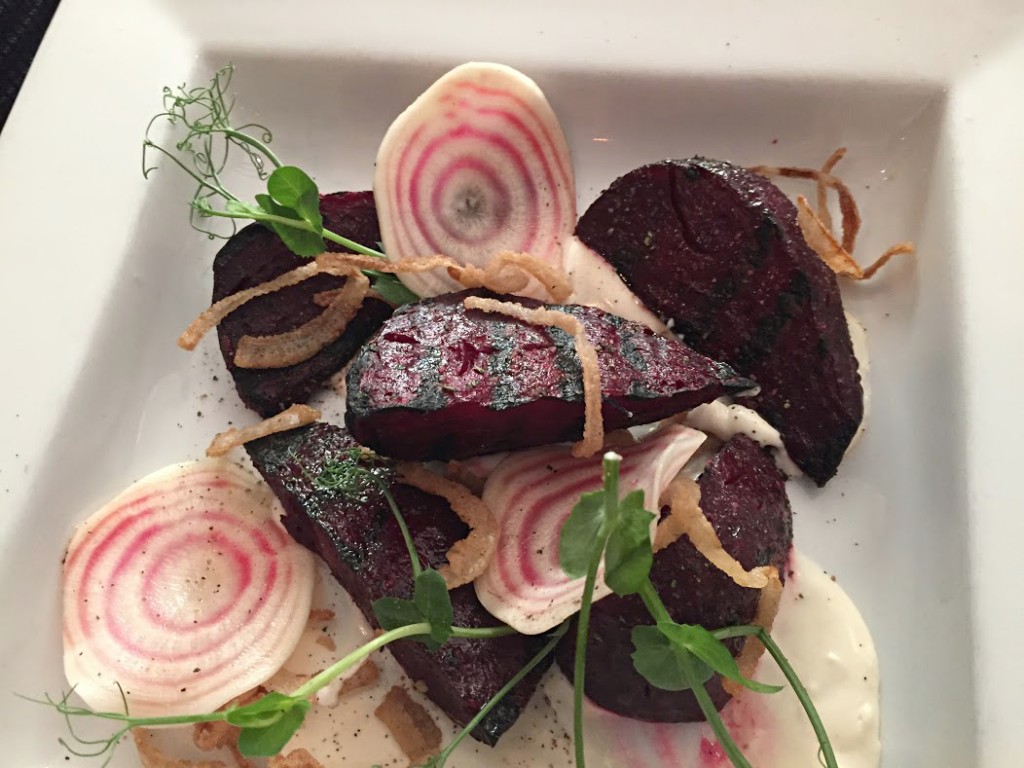 For an entree, I forced myself to step out of my seitan obsession and ordered the tofu bibimbap.  The flavor layers just keep coming on this beautiful dish!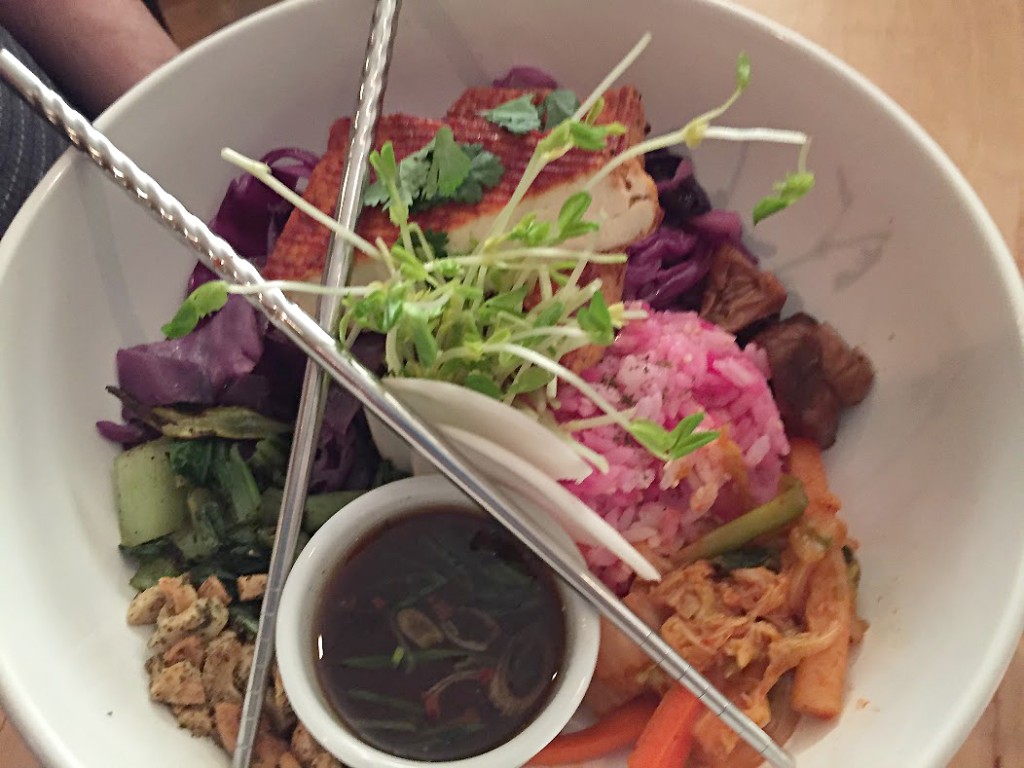 Other dishes at our table included the current seitan iteration, a delicious seitan chile con queso, served with a tamale and grilled vegetables:
And, the fantastic applewood-smoked porto'house with v1 steak sauce — what I call a "portobello mushroom done right" — served with garlicky greens, a seared millet cake, and fennel salad. Wowza.
This evening's delicious house-made desserts included a green tea and mint ice cream (perfect after the bibimbap) and this lovely creme brulee.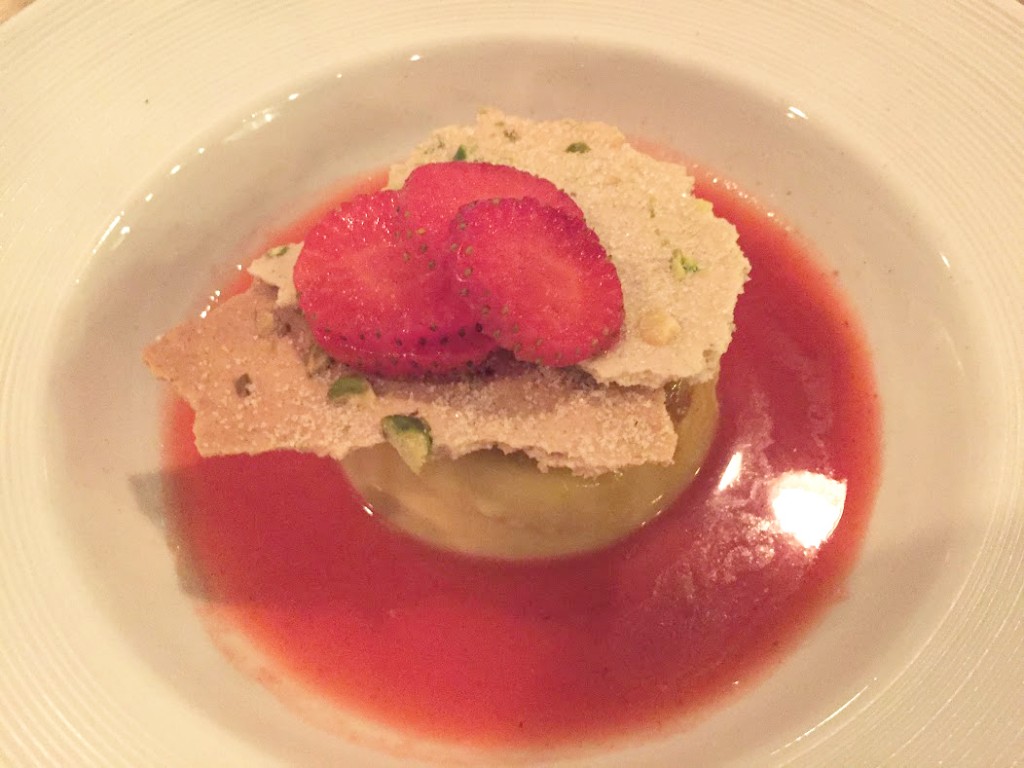 Once again Jason and his wonderful staff totally outdid themselves with some of the best food we've ever eaten anywhere.  I don't know how I'll manage to wait an entire year before returning! If you've eaten at Plant, you'll understand why I am smitten.  If you've never been there, all I can say is: what are you waiting for??  Plant is Food-tastic!