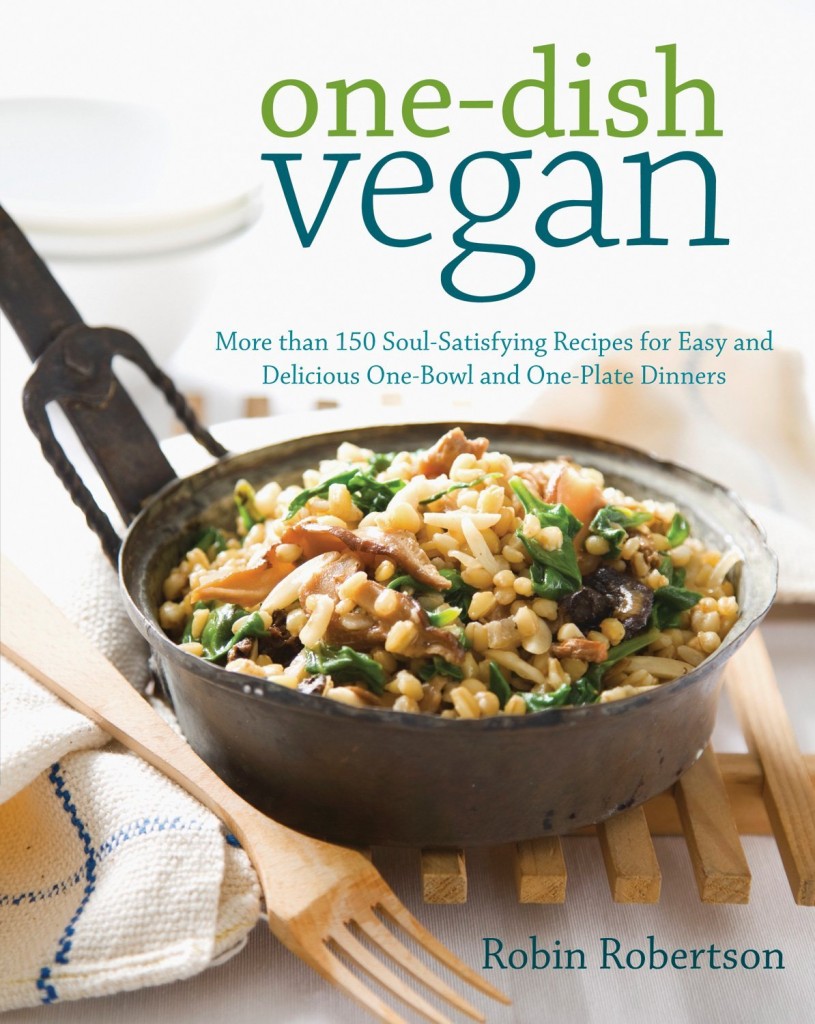 My friend and colleague  Robin Asbell, who recently hosted me during my blog tour for Nut Butter Universe,  invited me to participate in a "blog hop" in which several cookbook authors  answer a set of questions about their "Next Big Thing" and then ask their blog readers (you!)  to "hop" from this blog to several other sites where you can read about what's new with some other authors.
For this blog hop, I was asked to answer the following questions to tell you all about my "Next Big Thing":
What is the title of your upcoming book?
Well, I actually just came out with a new book, Nut Butter Universe, so to me that's my "Current Big Thing" that I'm very excited about.  But My "Next Big Thing"  is One-Dish Vegan which I'm looking forward to as well.
Who is publishing your book and what is the expected release date?
One-Dish Vegan will be published by The Harvard Common Press.  It is due to be released in September of this year.
How long did it take you to research and write this book?
This book is a compilation of my favorite one-dish meals.  Some of the recipes are brand new while others originated from some of my early books, so I guess you could say the book took me several years to research, but less than a year to put the finished work together.
What inspired you to write this book?
One-dish meals are some of my favorite ways to cook and serve food.  I like the idea of preparing something that includes all the components of the meal in one.  One-dish meals can range from easy weeknight comfort food dishes to delicious meals that are special enough for company.
What is your favorite aspect of writing a cookbook?
I love the creative part at the beginning of writing a cookbook, when all the pieces start falling into place.  I especially love naming recipes – it's so fun to come up with recipe titles!
What is the hardest aspect of writing a cookbook?
Recipe testing is definitely hardest for me because working all those years in restaurants, I never measured anything – everything was intuitive.  So I'm very grateful to my wonderful recipe testers who are so diligent and precise with preparing all of my recipes and providing feedback about what works and what doesn't.
What interesting things would we find in your refrigerator right now if we were to open it?
The entire top shelf and door of my refrigerator is devoted to condiments and sauces.  I think I have every type of hot sauce there is, from sriracha and Tabasco to sambal oelek and gochujang and then there's chutney, salsa, a few kinds of mustard, olives, and capers. There is also lots of  fresh produce and a pot of bean soup.  The freezer is stockpiled with cooked rice, pizza dough, seitan, and the last of last summer's pesto and blackberries.
What is your favorite sound in the kitchen?
My favorite sound is when someone (usually my husband) comes into the kitchen and says, "Wow, that smells so good!"
What three ingredients can't you live without?
Only three?  There are at least a dozen, but let's start with garlic, tamari sauce, and peanut butter.  Those simple ingredients can make magic happen in the kitchen.
So, do you have an agent?
Yes, my agent of many years is Stacey Glick of Dystel & Goderich Literary Management.  I can't imagine doing what I do without her.
Which actors would you chose to place your main characters in the rendition of this book?
I think it would be hilarious to see a movie version of a cookbook!  But if it were a movie of my life, I'd love to have Rachel Weisz play me – just on the off chance I'd get to meet Daniel Craig!
To read about  "THE NEXT BIG THING" from some other cookbook authors, hop over to these sites:
Robin Asbell, The New Vegetarian
Victoria Moran, Main Street Vegan
J L Fields, JL Goes Vegan
Jill Nussinow, The Veggie Queen
 Nava Atlas, Veg Kitchen
I'll leave you with a photo of one of the recipes from One-Dish Vegan: