One of the best things about visiting Asheville, NC is that they speak "vegan."  In addition to being home to a few all-vegan restaurants, there are also some vegetarian restaurants and many of the restaurants that do serve animal products, also feature clearly marked vegan options.  It is also a joy to stay at a bed and breakfast that can put out a delicious plant-based spread each morning without skipping a beat.  Such was the case at the Chestnut Street Inn (above) where four of us stayed for four nights recently.  The new owners, Emilie and Arturo, are a vibrant couple who made us feel at home in their gorgeous inn which is (strategically, in our case) located just a few blocks from Plant (see previous post), so we had an enjoyable 5 minute walk to dinner on two of the evenings.
Among the delicious meals Emilie prepared for us was a garden scramble over whole-grain toast served with vegan sausage and topped with creamy avocado: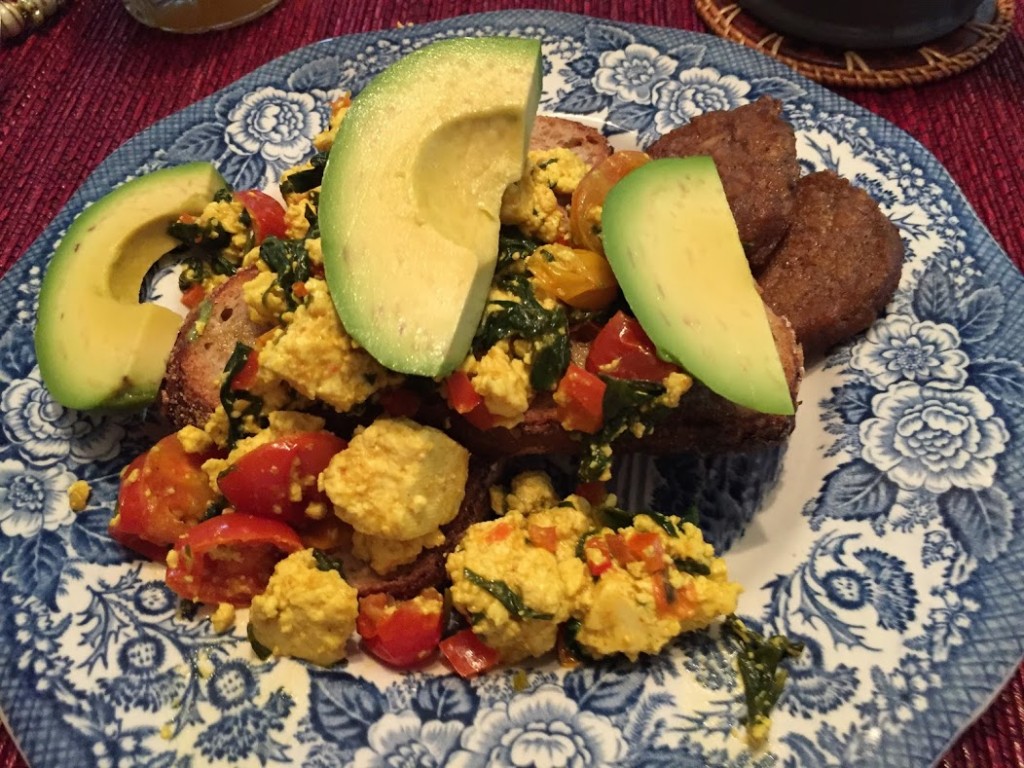 The next morning we were treated to some of the fluffiest pancakes I've ever had topped with a warm apple compote:
Emilie also prepared her take on a vegan Benedict which was outstanding: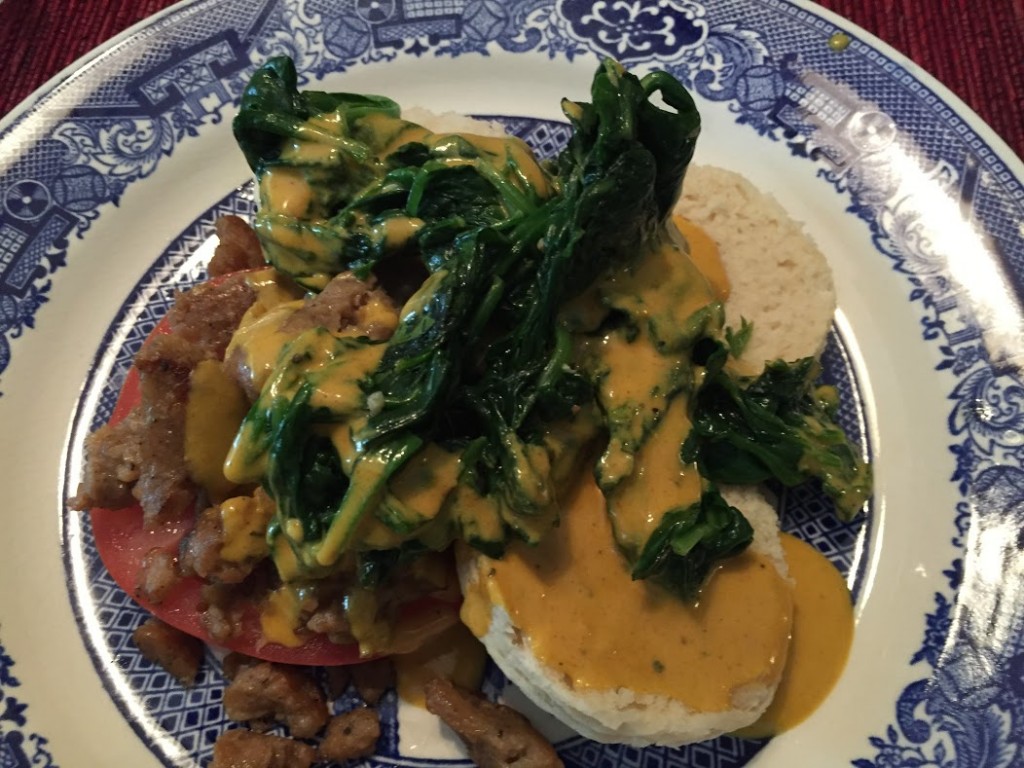 And on our final morning we had the most amazing waffles that featured berries, coconut yogurt, and a cinnamon-sugar "crunch" on the edges:
Each breakfast began with a fruit course — my favorite was this pineapple and kiwi plate: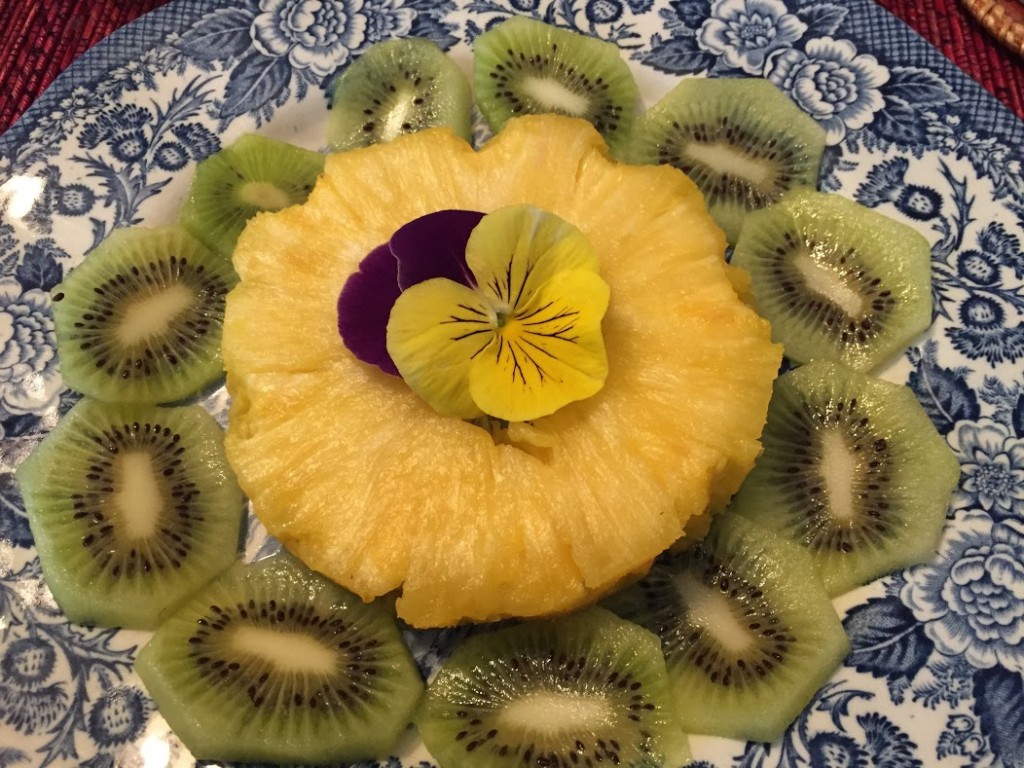 There were also homemade vegan cookies put out for us each day!  What a treat!
Other culinary highlights of the trip (besides Plant, of course!) included lunch at Bean Vegan Cuisine where we wanted to try everything on the menu but settled on one of the burgers (not shown), the Reuben, the cheese-steak special, and a brunch bowl with carrot bacon: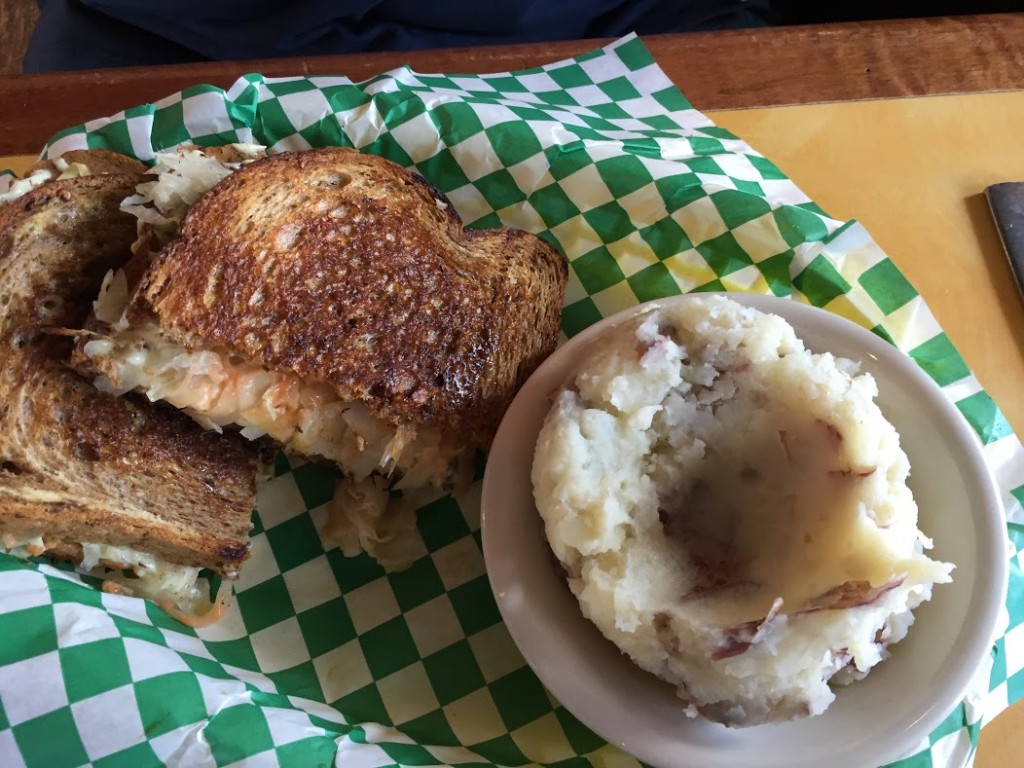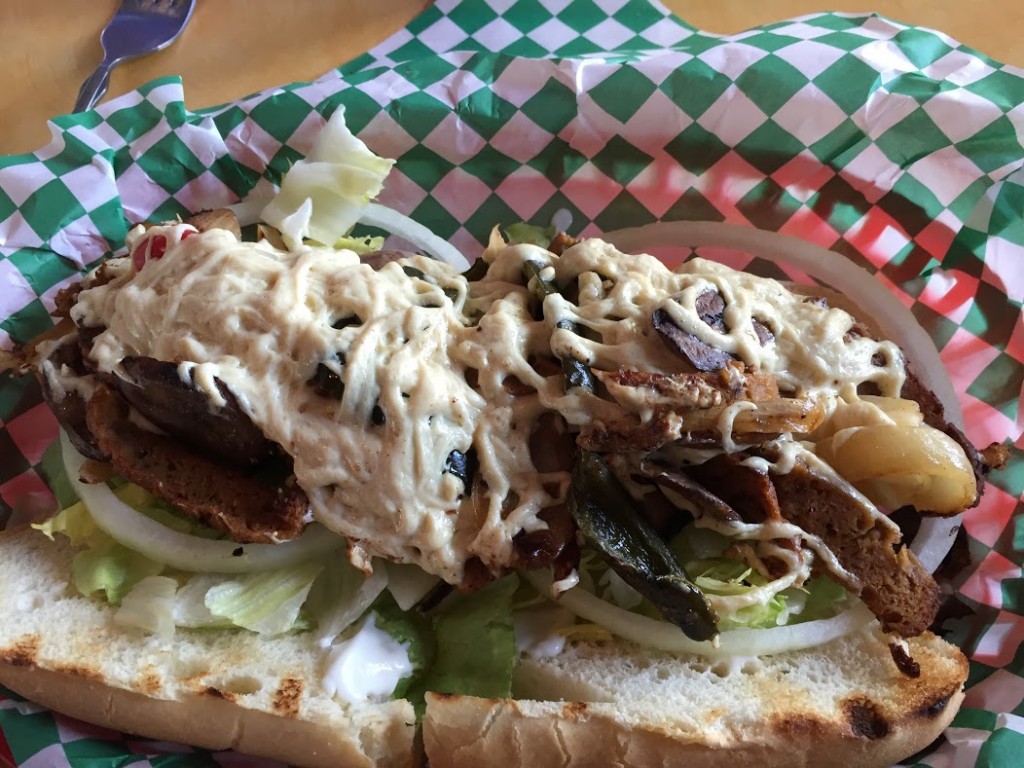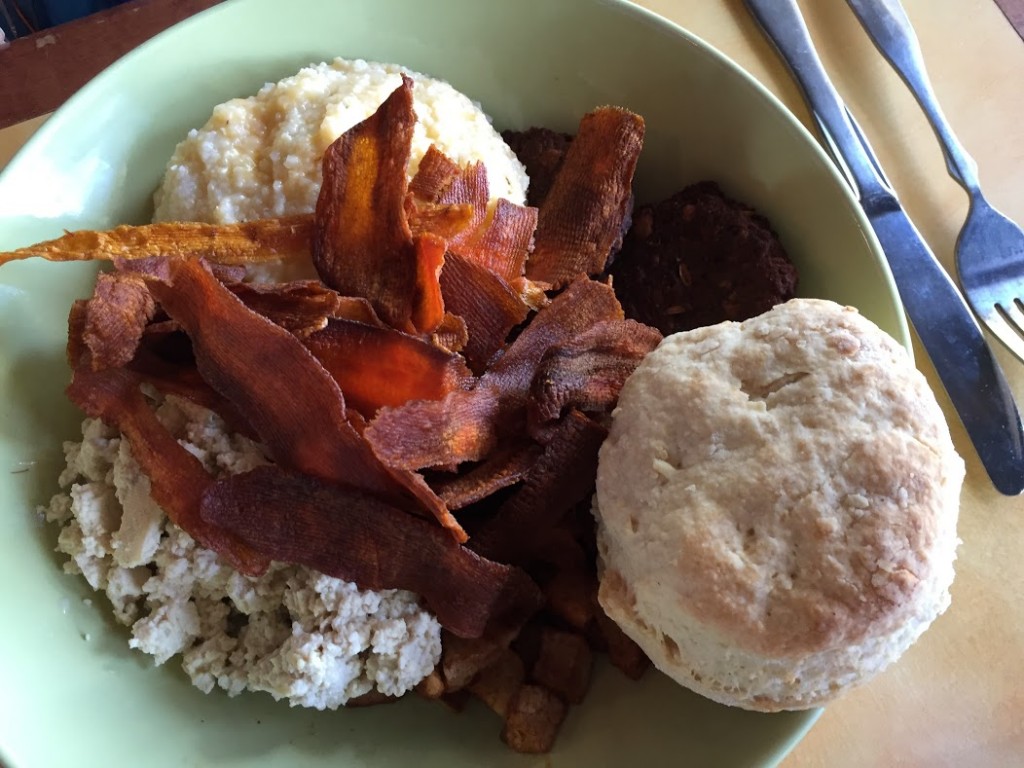 Other stops included a visit to Rosetta's Kitchen where we had dinner with friends (all six of us ordered the "family favorite" featuring Peanut butter baked tofu, sautéed kale, and smashed potatoes and gravy.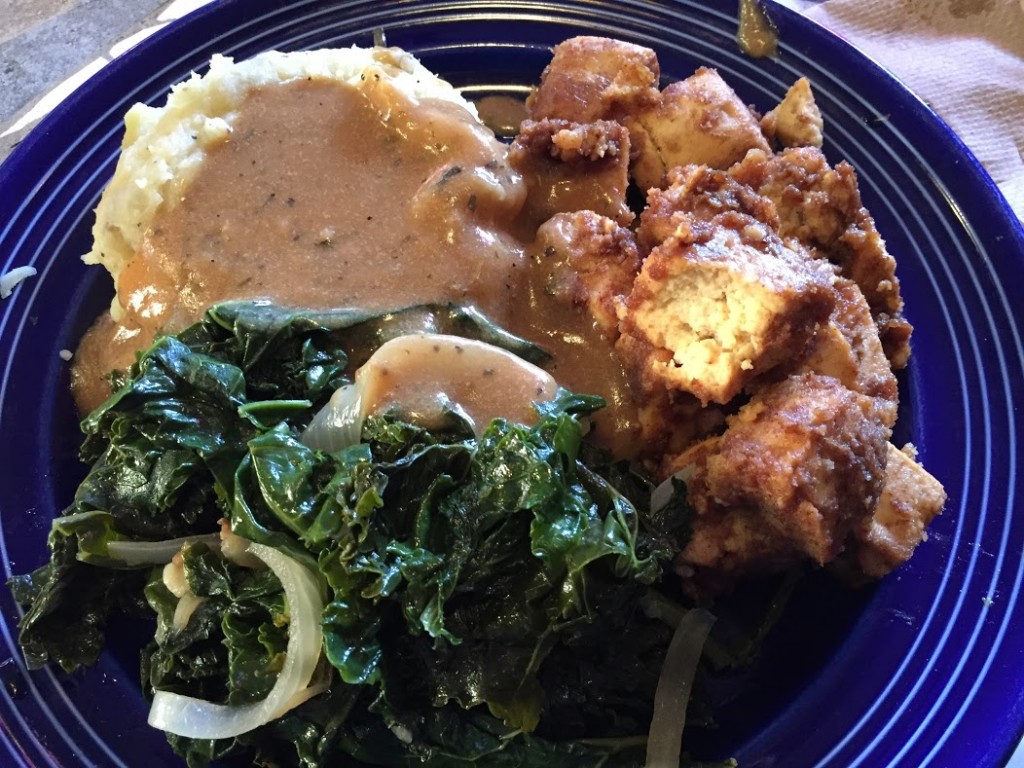 We also had a great meal at Doc Chey's Noodle House where we feasted on some of the best noodle bowls I've ever had including the rice noodles with black bean sauce and vegetable lo-mein with tofu: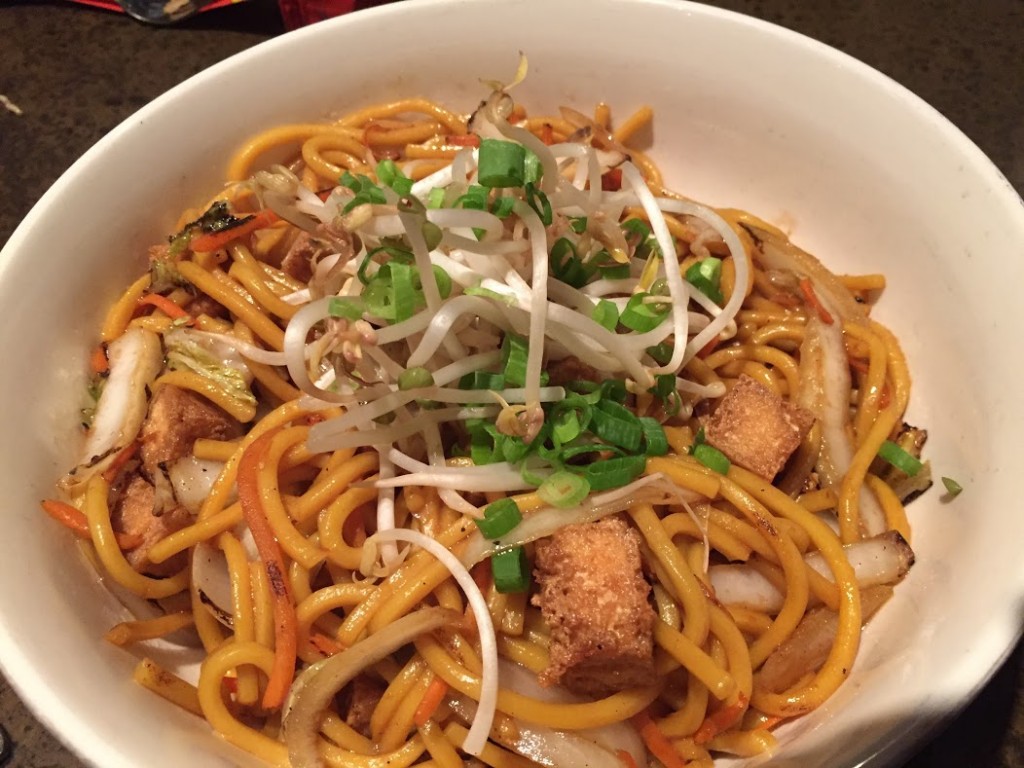 Quite simply, Asheville is a vegan food paradise.