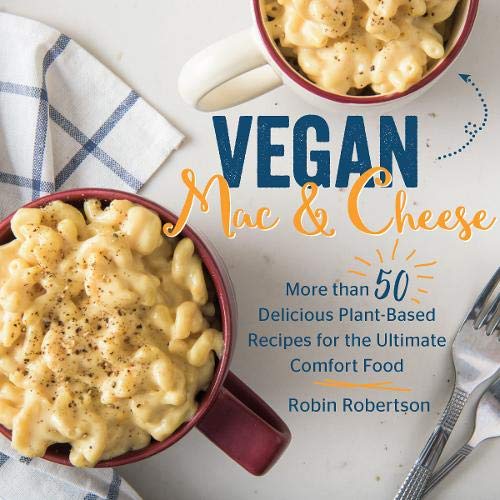 I have some exciting news about my upcoming book. Vegan Mac & Cheese will be released on September 17, 2019.  The best part (for now) is that it is available for Pre-Order on Amazon.
I will be posting more details soon, but for now, I hope you'll celebrate with me and pre-order your copy of the first any only vegan cookbook dedicated to plant-based recipes for this comfort food favorite.  I love vegan mac and cheese and had so much fun writing a book about it.  If you're mac and cheese lover too, I think you're going to love this book!

Stay tuned for more about Vegan Mac & Cheese: More than 50 Delicious Plant-Based Recipes for the Ultimate Comfort Food.