Global ethnic favorites at your table every day with Robin Robertson's Vegan Without Borders: Easy Everyday Meals from Around the World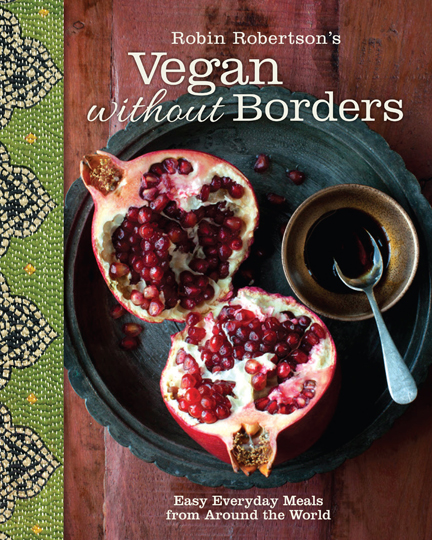 Vegan Without Borders offers a mini-immersion into global cooking with 150 recipes that use easy-to-find ingredients. Fantastic flavors know no boundaries, and neither do the expert twists of authentic dishes in this pastiche composed of family recipes as well as years of experience working in restaurants, traveling, and food writing, Robin introduces her favorite down-to-earth recipes from around the world.
Vegan Without Borders features a bounty of authentic, inspired dishes that unite culinary traditions of the world's cuisines with plant-based ingredients. The cookbook represents the vibrant, electric fare of more than 20 different countries on five continents including Europe, the Americas, Africa, and Asia.
Delicious vegan recipes include:
• Brandy-Laced Onion Soup
• Blue Ribbon Chocolate Layer Cake
• Chimichurri-Grilled Vegetables
• Sizzling Saigon Crepes
The cookbook, organized by country or region of the world, includes family-style comfort foods, global ethnic favorites, and creative new dishes inspired by the classics. Each recipe includes a list of special features based on individual needs such as gluten-free, quick and easy, soy-free and  low oil or no oil. There are also complete menus for a variety of ethnic dinners such as an All-American supper and a Middle East feast.
Hardcover, 304 pages, Andrews McMeel Publishing