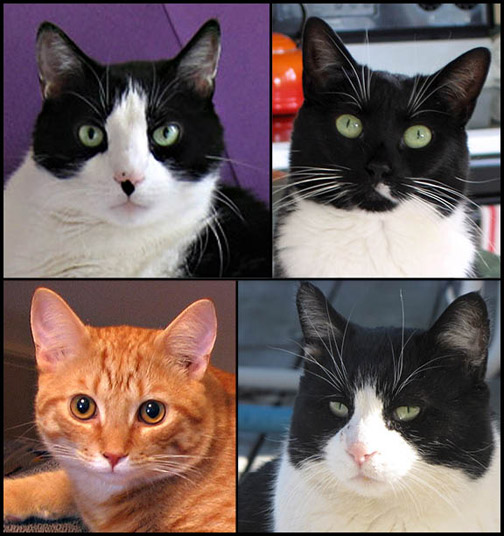 Many thanks to everyone who wished me a happy birthday yesterday.  You truly made my day!
Thanks also to everyone who entered my cookbook giveaway.  The winner is #26 — because that's the date of my birthday!  Congratulations to Patty Roker!
Patty: please email me with your mailing address and I'll send you a copy of More Quick-Fix Vegan.
In her comment, Patty asked what I was cooking for my birthday dinner.  The answer is: NOTHING!
I never cook on my birthday! Instead, Jon and I drove to my favorite Thai restaurant for an amazing lunch.  While we were in "civilization", we did some shopping.  On the way back home, we stopped at another Thai restaurant to pick up some take-out for dinner later on, making my double-Thai birthday extra-special!
Of course, the best part of my birthday (and every day, for that matter) is spending time with my wonderful cat-kids: Gary, Mitzki, Petey, and Jason.
Thanks again everyone for all your support and good wishes! xo