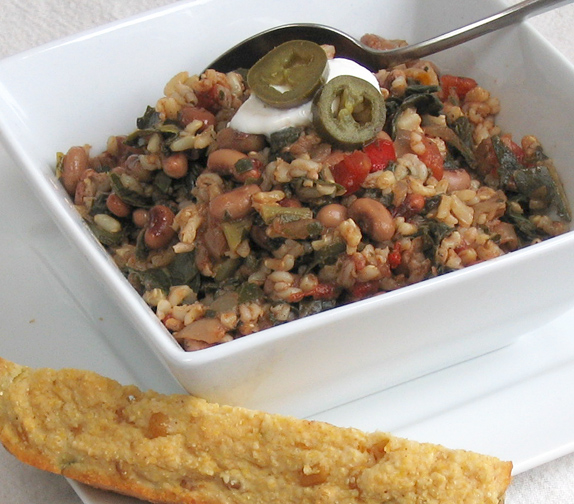 Much like the past year, the holidays just flew by and suddenly, here we are in 2014.  I made my own particular riff on Hoppin' John yesterday (I combine the collards with the black-eyed peas and rice for a delicious one-dish meal) but I changed it up slightly, adding some diced tomatoes, smoked paprika, and jalapenos to the already-tasty dish.  Topped with some vegan sour cream and a splash of Tabasco, it was out-of-this world fabulous.  I also made some cornbread to add to the prosperity symbolism (gold) along with the (green for money) collards, and the good luck black-eyed peas, every indication is that it should be a great 2014 (I'm assuming it will be even better because we had second helpings of our Hoppin' John!).
My favorite Christmas present this year was the Crazy Cat Lady Action figure that my sweet felines gave me. (I think Jon helped them place the order…)  Here is the Crazy Cat Lady sitting in a vat of catnip — she even had her "house" carpeted with scratching box material — all in an effort to make her cats love her even more!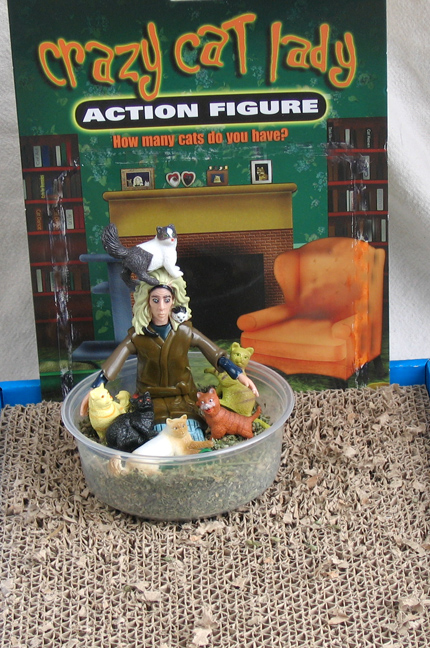 Speaking of cats, my kitties had a great Christmas — they each got their own new catnip toy.  Here's Gary with his catnip banana — he's so happy with it, his tail wouldn't stop wagging!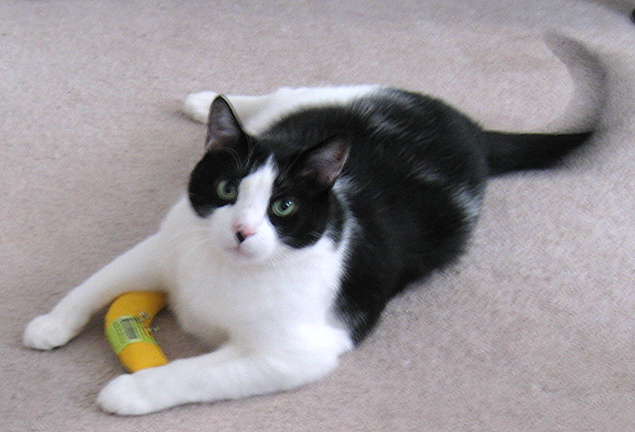 And here's Gary wishing everyone a Happy Mew Year!