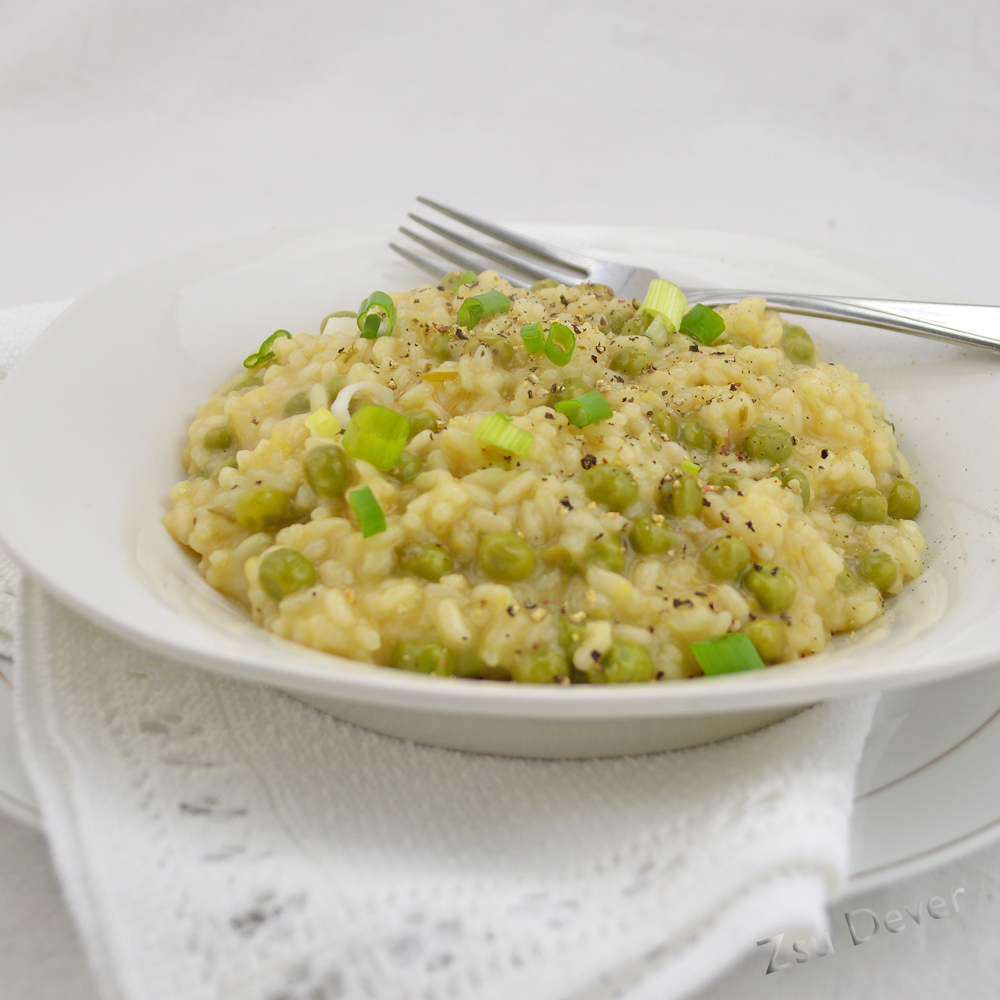 Today's featured recipe is a light and luscious risotto punctuated by green peas and lemon. This recipe is #19 of 30 Days of Vegan Cooking to celebrate World Vegan Month.
Lemony Green Pea Risotto
from Vegan Planet by Robin Robertson
Serves 4
Ingredients
5 cups vegetable broth
1 tablespoon olive oil
1 1/2 cups Arborio rice
1/2 cup minced scallions
1 cup fresh or thawed frozen baby peas
2 teaspoons fine lemon zest
3 tablespoons fresh lemon juice
1/2 to 1 teaspoon salt
1/4 teaspoon freshly ground black pepper
Directions
1. Bring the broth to a simmer in a medium-size saucepan over medium heat. Reduce the heat to low and continue to simmer.
2. In a large skillet or saucepan, heat the oil over medium heat. Add the rice and scallions and stir until coated with oil. Add 1/2 cup of the hot broth and simmer, stirring frequently, until the liquid is almost absorbed. Continue adding the broth 1/2 cup at a time, stirring until the liquid is absorbed, until the rice is tender but firm and the mixture is thick and creamy, about 25 minutes. You may not need to use all of the broth.
3. About 10 minutes before the risotto is finished, stir in the peas, lemon zest, lemon juice, salt (the amount needed will depend on the saltiness of your broth), and pepper.  Taste and adjust the seasonings, if needed. Spoon into shallow bowls and serve hot.