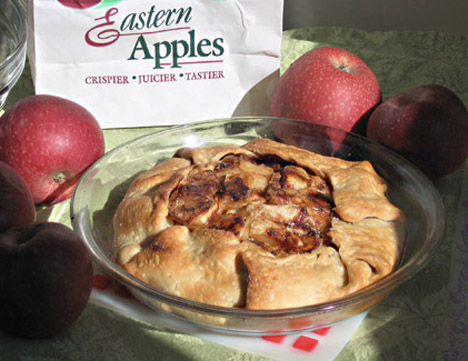 Ever since I move to "apple country" in the northern Shenandoah Valley of Virginia, I've been a fan of Stayman apples for everything from pies, to crisps, to applesauce, and just eating out of hand.  I can't say enough good things about Stayman apples, so I'll just show you!  At the top of this post is the rustic apple pie I made with a few of the Staymans I bought on Saturday.  Almost within minutes of getting the apples in the house, Jon was asking for an apple pie.  He prefers old-fashioned double-crust pies, and I always try to go with less crust, so to appease us both, I made this rustic "crust-and-a-half" pie, using  just a bottom crust, but folding it up over the apples to make a sort of  half-top crust. It seems to have done the trick because, well, the pie is now GONE!
Another one of my favorite ways to use only one crust is to use a bottom crust, and then do a crumble on top.  I call it "Apple Compromise Pie" — and I posted the recipe here. This is what it looks like:
I still have a lot of apples left, so I'm sure I'll be making another pie soon.  If Jon has his way, it will have a double-crust like this one: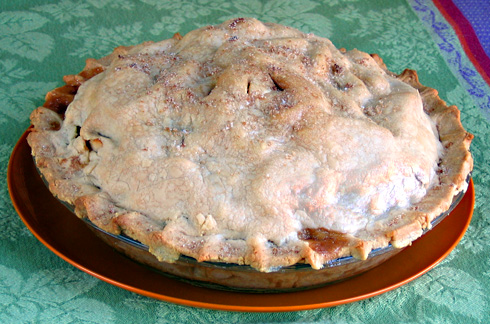 If you get a chance to buy Stayman apples, do yourself a favor and try some.  Be sure you're getting the "old style" Staymans — they're smaller and darker than the new variety — and the old-style have a lot more flavor, too!