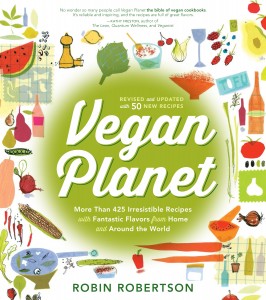 1/14/14 Update: THIS GIVEAWAY IS NOW CLOSED.  Thank you to all who entered and congratulation to the winners!
In less than a week, the new revised edition of Vegan Planet will become available and I couldn't be more excited.  To celebrate, I'll be giving away three of these spiffy Vegan Planet aprons to three lucky winners.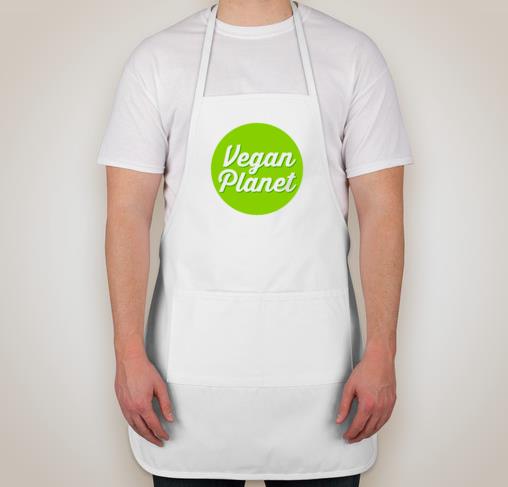 So many people have been writing to tell me how much they love the old Vegan Planet.  For many of you, it was the first vegan cookbook you ever owned.  And I know you'll love the new revised edition even more — it has lots of new recipes, plus the tried-and-true recipes have been revised and updated.  Among the new bells and whistles:  many of the recipes now call for less oil and the interior pages also  have an updated design.
Variously dubbed the "vegan joy of cooking," the "vegan bible," and the "ultimate vegan cookbook," Vegan Planet is a classic that has withstood the test of time.  If it's new to you, I hope you enjoy it for the first time.  If it's already an old favorite, I hope you like the new edition even more.
Now about the apron giveaway….
TO ENTER:
1. Leave a comment at the end of this post.  It can be why you're looking forward to the new edition of Vegan Planet, your favorite memory/recipe of the old Vegan Planet, or why you want to win the apron!
2. For a SECOND chance to win:  Go to the Vegan Planet Facebook page and Like the page.  If you already Like the page, then leave a comment on the page (it can be the same comment you left on this post) and then come back to this post and leave a SECOND comment telling me you Liked the Vegan Planet Facebook page and/or left a comment there.
The contest ends on Tuesday, January 14th at midnight.  Three winners will be announced here (and on the Vegan Planet Facebook Page) on Wednesday, January 15.
Good luck and many thanks to all of you who helped make the original Vegan Planet a best-selling classic over the past ten years.  Here's to 10 more great years for the new edition!
 Fine Print Bonus Giveaway:  In addition to giving away three aprons I will also be giving away one of my cookbooks (winner's choice!) — so now you have another reason to enter and another way to win!