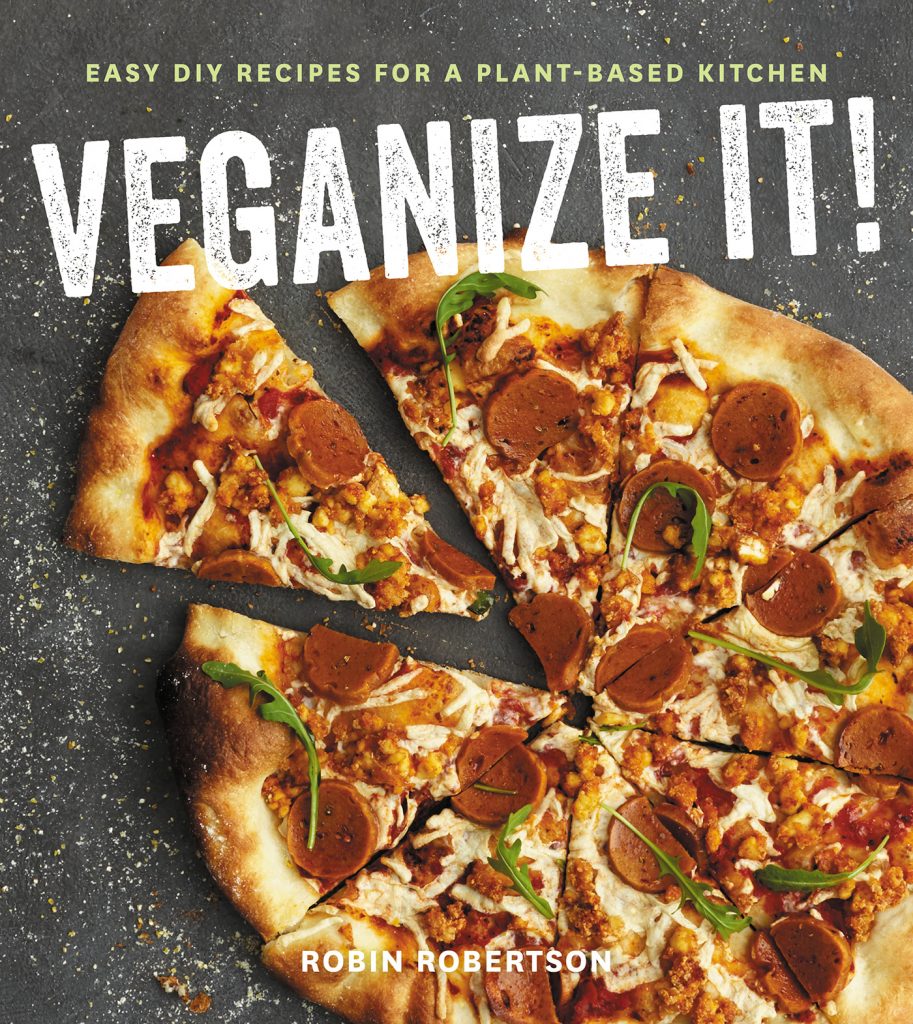 My new cookbook is called VEGANIZE IT! Easy DIY Recipes for a Plant-Based Kitchen.  It officially hits the shelves on March 7, so I wanted to give you a sneak peek of what's inside.
My goal in writing this book was to provide the ultimate guide for making homemade vegan foods from everyday ingredients — and share great ways to use those ingredients.  Like all my cookbooks, the recipes are geared to busy home cooks who want to get a great dinner on the table but don't want to spend all day in the kitchen.  With VEGANIZE IT, you can be as DIY as you want to be, or not.  For example, if you want to make lasagna completely from scratch, there are recipes for homemade ricotta, a melty mozzarella-like cheese, homemade pasta, and a wonderful baked tomato sauce.  If you don't have time to make all the components, you can simply pick and choose what you want to make from scratch and what you prefer to buy ready-made – such as making homemade ricotta and tomato sauce, but using storebought lasagna noodles and vegan mozzarella.
In that sense, VEGANIZE IT is really two cookbooks in one:  all the DIY vegan basics such as dairy-free sour cream, mayonnaise, butter, and plant-based meats and seafood made from wheat, soy, beans, and vegetables.  But what makes this book really special is that each chapter goes one step further to include recipes that incorporate one or more of those basic recipes, all made inexpensively, using simple cooking methods and easy-to-find ingredients — so, for example, you can use the cashew cream cheese to make Spinach-Artichoke Dip or Chocolate Cheesecake.  Make the andouille sausage, and you're just one step away from a great jambalaya.
I'm really excited about VEGANIZE IT and I hope you will be too.  Sample recipes (and a blog tour!) are coming soon.  For now, though, I'd like to give you a brief tour around the recipe chapters with a list of just some of the recipes you'll find inside along with a few of the gorgeous photos by William and Susan Brinson.
DIY DAIRY-FREE AND EGGLESS…
Cheesy Broccoli Soup
Spinach and Mushroom-Bacon Quiche
Chickpea Flour Omelets
Breakfast Nachos with Smoky Queso Sauce
Bacon-Topped Mac UnCheese
 PLANT-BASED MEATS…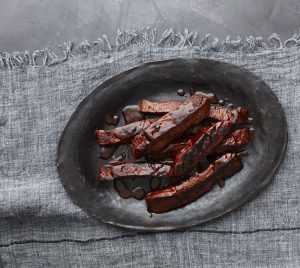 BBQ Seitan Ribs
Burmese Tofu
Iron Kettle Chili
Better Made Tacos with Avocado Crema
Seitan Oscar with Béarnaise Sauce

FLOUR POWER…
Cheesy Crackers
Handcrafted Lasagna
Perfect Pot Pie
Cheesy Sausage Biscuits
Benedict Pizza
VEGAN CHARCUTERIE…
Maple Breakfast Sausage
DIY Jerky
Banh Mi Sandwich
Haute Dogs Wellington
Join the Club Sandwich
INSTEAD OF SEAFOOD…
Lobster Mushroom Bisque
Clam-Free Chowder
Vegan Crab Louis
Fish-Free Tacos
Tof-ish and Chips with Tartar Sauce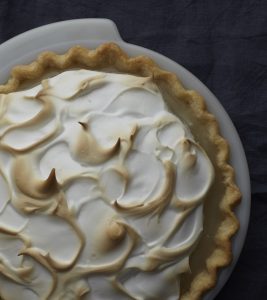 SWEETS FROM SCRATCH…
Luscious Lava Cakes
Strawberry Shortcake
Lemon Meringue Pie
Tiramisu
Bellini Trifle
VEGANIZE IT is available for pre-order now….