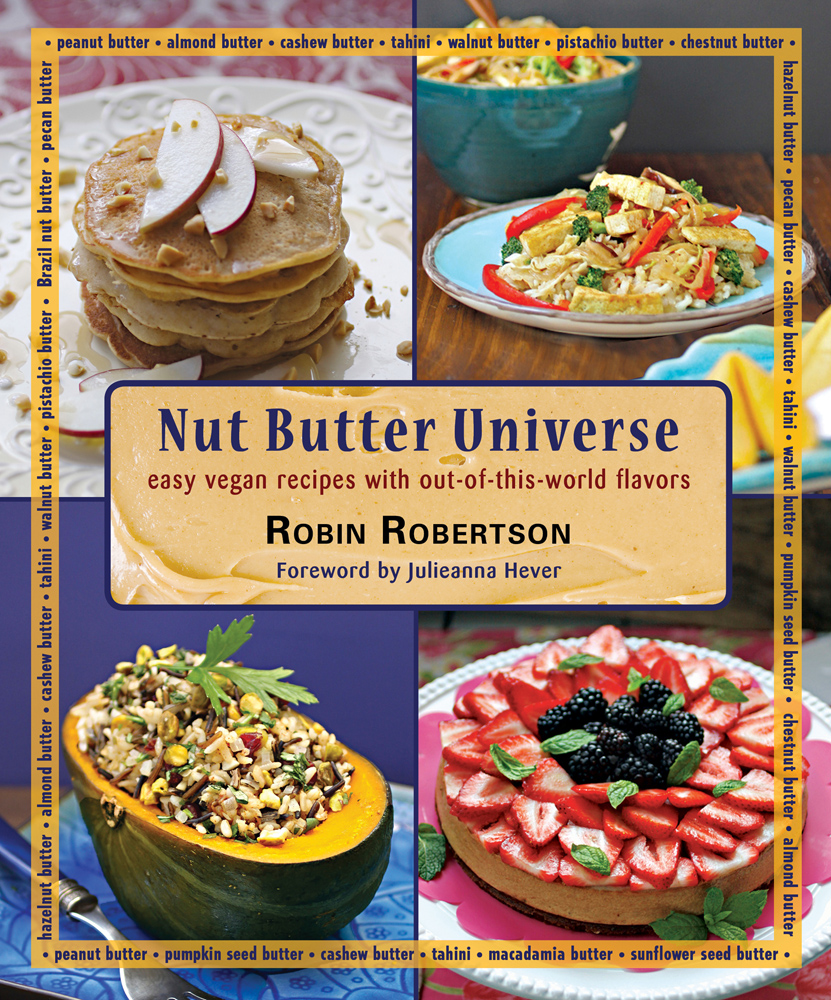 SPREAD IT AROUND….   The Nut Butter Universe Blog Tour begins today with the first stop being VeggieGirl who has posted my recipe for Szechuan Stir-Fry with Fiery Peanut Sauce and is also hosting a giveaway of the book.  Be sure to head on over there to check out the recipe and enter the giveaway, but first, let me tell you about the rest of the blog tour…
During the  next two weeks, Nut Butter Universe will be featured on the blogs listed below.  Some of these wonderful blog hosts will feature a sample recipe from Nut Butter Universe, others might have a guest post (by me!), and others may be doing a giveaway or a review of the book.  Some will be doing a combination!  You can check back here each day for a link to each post (the links will be updated each day when the post goes live).
I hope you enjoy this tour of my new cookbook, Nut Butter Universe: Easy Vegan Recipes with Out-of-This-World Flavors.
NUT BUTTER UNIVERSE BLOG TOUR SCHEDULE
Monday Feb 18:  Veggie Girl
Tuesday Feb 19: Robin Asbell 
Wednesday February 20:  Julieanna Hever
Thursday February 21:   Savvy Vegetarian
Friday February 22:    Go Dairy Free
Monday February 25:   Veg Kitchen
Tuesday February 26:   Julie's Kitchenette
Wednesday February 27:   JL Goes Vegan
Thursday February 28:   Manifest Vegan
Friday March 1: Vegan Crunk
Friday March 1: Hungry Vegan
I want to close this post with something delicious, so here's a photo of the Linguine with Thai Pesto from Nut Butter Universe, taken by recipe tester VeganAide who also happens to be hosting a giveaway of Nut Butter Universe right now on her blog, Weekly Vegan Menu, so be sure to enter that one as well!