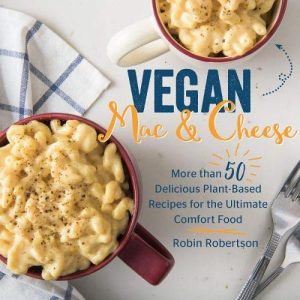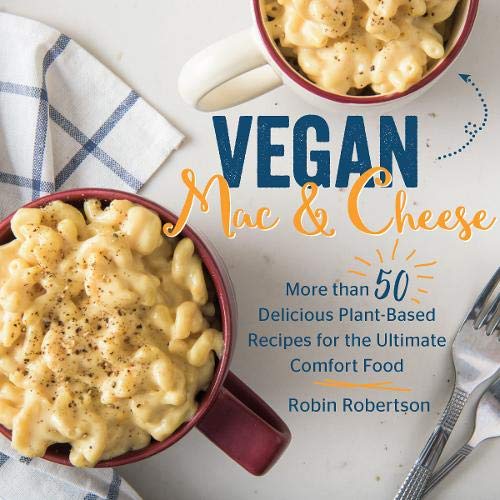 In just over 6 weeks, my new book, Vegan Mac & Cheese will be published and I couldn't be more excited.  This was a fun book to write and the response I've been getting about it has been tremendous. My virtual switchboard has been lighting up with questions about what kind of recipes are in the book , if any of the recipes are gluten-free or soy-free, and what is used to make the cheese component vegan.
I'm happy to report that there are a guide variety of ingredients used to make the recipes, so if you avoid soy, nuts, or gluten, you will be able to enjoy most of the recipes in the book, often by making a simple substitution.  For example, if you use gluten-free pasta instead of wheat pasta or using one of the vegetable-based sauces instead of one made with cashews or soy.
The creamy goodness of the cheesy sauces are made in several different ways. Some are classic roux-based sauces, others are made with cashew cream, a few are made with silken tofu, and many of them are made with blended cooked vegetables. Whether you prefer your mac and cheese saucy or firm, stovetop or baked, you'll find lots to love in this book, including an entire chapter devoted to "fun with mac and cheese" filled with recipes for using up leftovers (if you have any!)
For a sneak peek inside the book, here's a list of the contents with recipe titles.  You can pre-order Vegan Mac & Cheese on Amazon right now and you'll get it as soon as it comes out.  As a bonus, send my publisher an email with your proof of purchase and they'll send you some bonus recipes!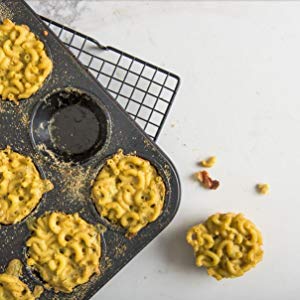 More Than 50 Delicious Plant-Based Recipes for the Ultimate Comfort Food
 Introduction: Thinking Outside the Box
Chapter 1: Basic Vegan Mac & Cheese
Soy-Good Mac and Cheese
Free Mac
Cashew Cheesy Mac
Mom's Baked Mac UnCheese
Classy Mac and Cheese
One-Pot Cheesy Mac
Easy-Cheesy Pantry Mac
Better-than-Boxed Mac UnCheese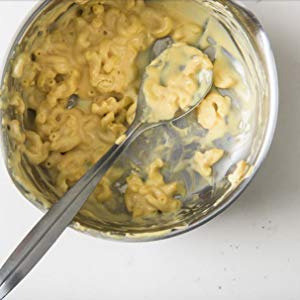 Chapter 2: Global Cheesy Macs
Mac and Thai
Käsespätzle
Greek Spinach Orzo Bake
Blushing Baked Ziti
Italian Macaroni Pie
Salsa Mac and Queso
Creamy Curry Mac
Noodle Kugel
Bajan Macaroni Pie
Berbere-Spiced Mac and Cheese
Pastitsio
Mac and Creole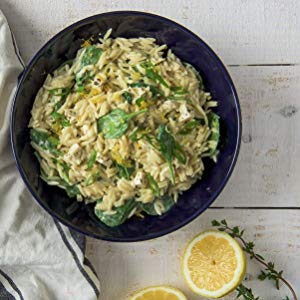 Chapter 3: Mac and Veggies
Roasted Butternut Mac UnCheese
Cheesy Spaghetti Squash Mac
Spinach-Artichoke Mac and Cheese
Rutabaga Mac and Greens
Cheesy Broccoli Mac
Buffalo Cauliflower Mac
Arugula Pesto Mac UnCheese
Asparagus Mac and Hollandaise
Smoky Mac and Peas with Mushroom Bacon
Brussels and Bacon Cheesy Mac
Cheesy Primavera Mac
Roasted Vegetable Cheesy Mac
Mac and Giardiniera
Roasted Garlic Mac and Cheese
Bill's Artichoke Mac and Chips
Chapter 4: Meaty Macs
Chili Mac
Crabby Mac UnCheese
BBQ Jack and Mac
Philly Cheesesteak Mac
Kid's Stuff Mac 'n' Cheese
Shepherd's Mac
Lobster Mushroom Mac UnCheese
Brat & Kraut Mac & Cheese
Jerk Tempeh Mac
Tetrazzini Mac
Mac and Stroganoff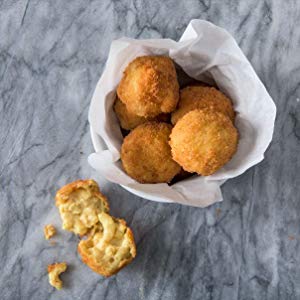 Chapter 5: Fun with Mac & Cheese
Cheesy Mac Mug
Mac UnCheese Omelet
Waffled Mac and Cheese
Cheesy Broccoli Mac Soup
Mac and Cheese Balls
Cheesy Mac Muffins
Mac 'n' Cheese Pizza
Mac UnCheese Quesadillas
Indian Vermicelli Pudding
Sweet Noodle Kugel