The hot humid weather is back in full force and so is my desire for quick and easy meal solutions. On hot days like the ones we've been having lately, I prefer to do any cooking that needs to be done early in the morning to save me from heating up the kitchen later in the day. Today, I've put together a list of some of my favorite vegan recipes for the blisteringly hot days of August.
10 Cooling Vegan Recipes August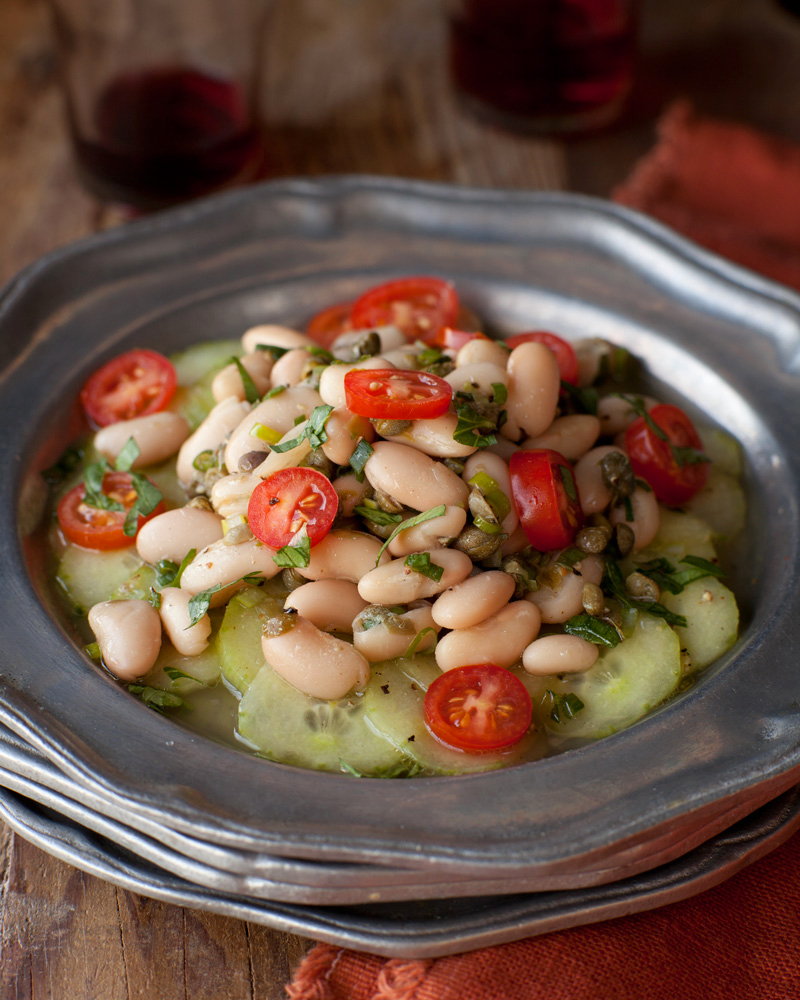 Cucumber and White Bean Ceviche – Traditionally made with raw fish or scallops, I like to make this lime-marinated salad from Peru with cucumbers and white beans for a nice contrast of refreshingly crisp and creamy.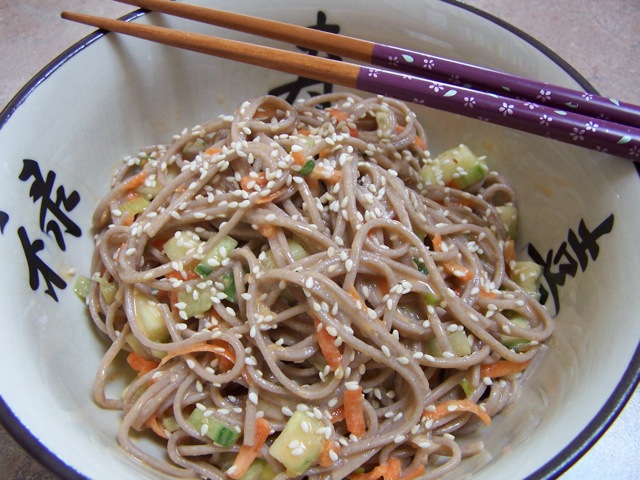 Fire and Ice Sesame Noodles – The evocative name refers to the heat from the sriracha and the cold since I usually serve this dish chilled. You can serve it at room temperature, if you prefer, but "fire and room temperature" just doesn't have the same ring to it.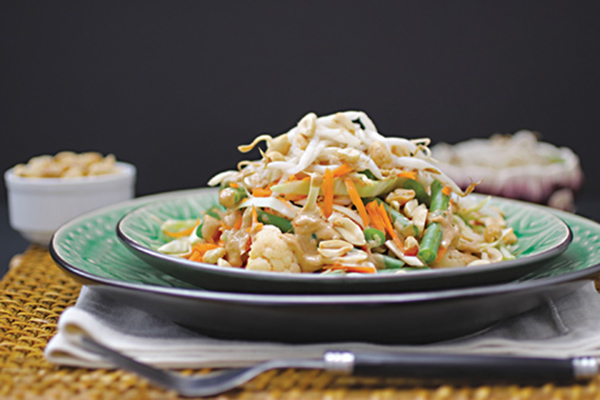 Indonesian Gado Gado – Gado-Gado is an Indonesian main-dish salad of raw and cooked vegetables tossed with a spicy peanut sauce. The flavor improves with time, so plan on making this crunchy salad the day before you need it.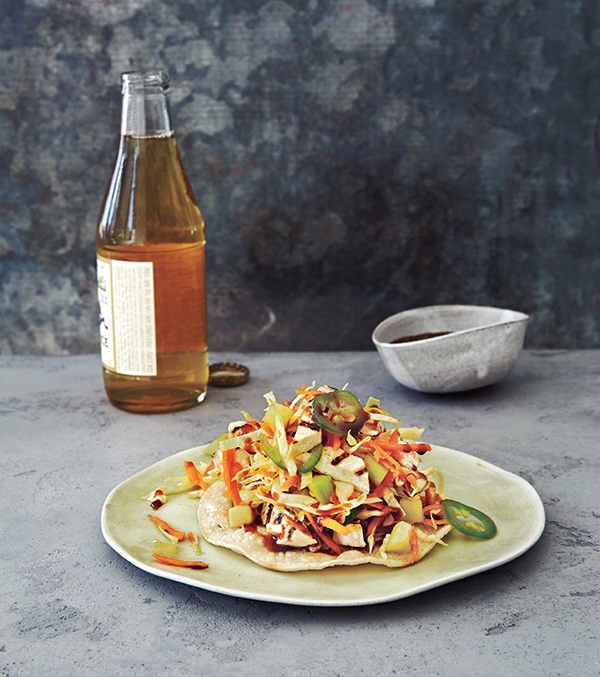 Bánh Mì Tostadas – East meets West in this tasty fusion combo. Tostada means "toasted" in Spanish and is the name of a Mexican dish in which a toasted tortilla is the base for other ingredients that top it. Bánh mì is a popular Vietnamese sandwich that features crisp pickled vegetables, fragrant cilantro, chiles, and zesty hoisin and sriracha sauces.
Soba Slaw – Plus – The Soba Slaw in Quick-Fix Vegan, with its chewy noodles and crunchy cabbage and carrots, is a nice refreshing salad on its own. To make it a heartier meal, however, I usually add some cooked shelled edamame or some diced baked tofu, and a little sriracha sauce to give it some heat.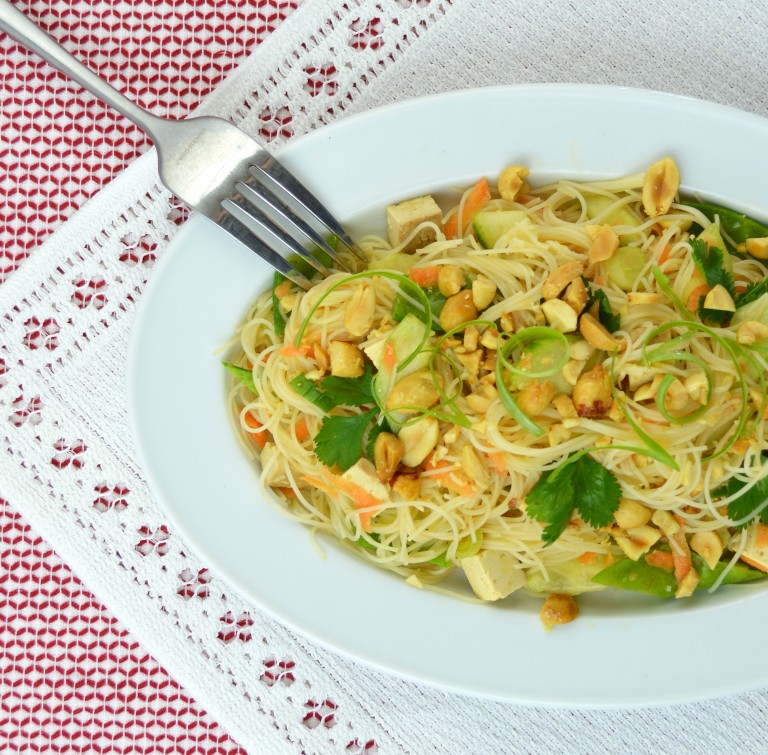 Chilled Glass Noodles with Snow Peas and Baked Tofu – This light but satisfying salad should be prepared at least 30 minutes ahead of time for the best flavor. Made from mung bean flour, glass noodles are also called cellophane noodles, bean thread noodles, and harusame.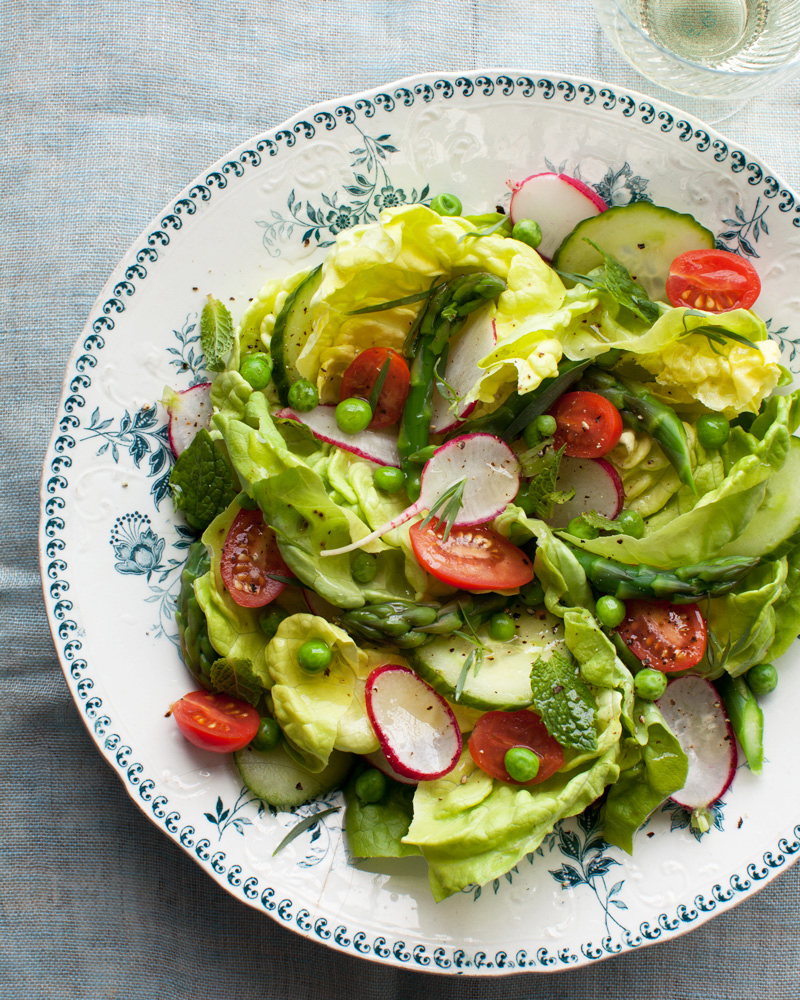 English Garden Salad– Little gem lettuce has spoiled me for other types of lettuce—it's everything we love about butter and romaine lettuce, all in one compact little head— and it's perfect for this English Garden Salad.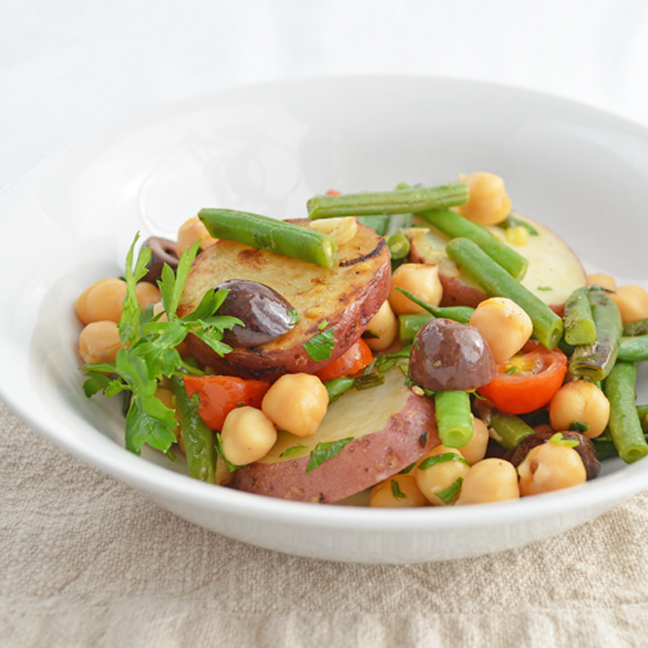 Chickpeas Nicoise – One of my favorite flavor combos is the one found in a Nicoise Salad:  the melding of creamy potatoes, fresh green beans, sweet tomatoes, and piquant olives hits all the right flavor notes.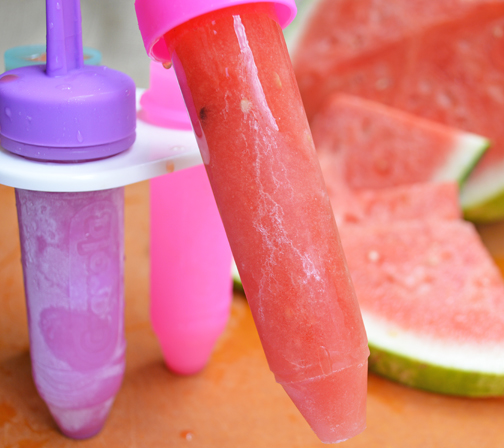 Watermelon Paletas– These watermelon popsicles make a refreshing end to a spicy meal or a cooling snack on a hot day.
Pina Colada Squares – These no-bake treats aren't too sweet if you use unsweetened coconut.