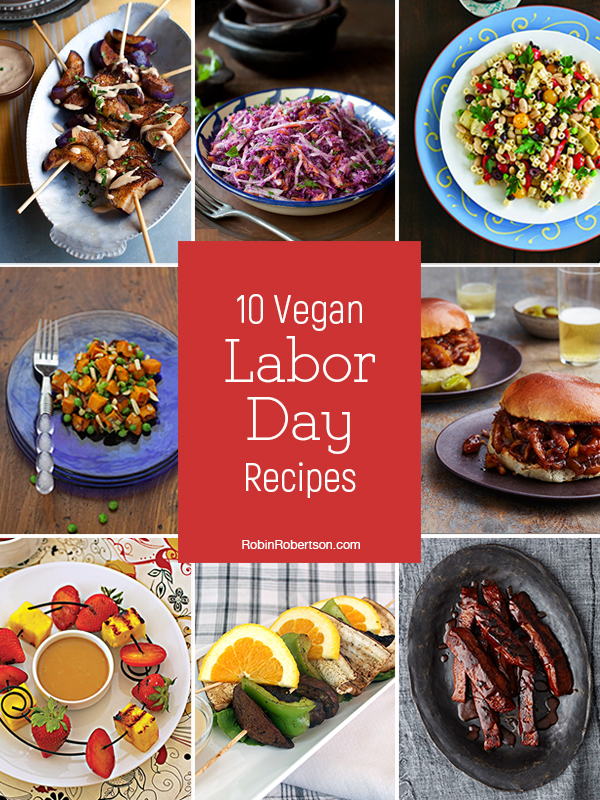 We're approaching Labor Day weekend here in the United States. Labor Day is traditionally thought of as the end of summer, even though summer doesn't officially end for another few weeks. Much like Memorial Day and Independence Day, this holiday is usually commemorated with backyard barbecues and picnics in the park. I love to celebrate with salads, sandwiches, seitan ribs, grilled vegetables, and skewers. I've put together a menu of vegan Labor Day recipes that are perfect for your weekend cookouts.
10 Recipes for Your Vegan Labor Day Cookout
One of the great thing about this Pantry Pasta Salad recipe is that the portion size is easy to adjust. To increase the volume, cook an entire pound of pasta and add additional pantry goodies, such as olives, roasted red peppers, or pine nuts.
This colorful Roasted Sweet Potato Salad is both a nice change from regular potato salad and an unusual way to serve sweet potatoes. Almond butter provides a creamy richness to the dressing and toasted almonds add crunch.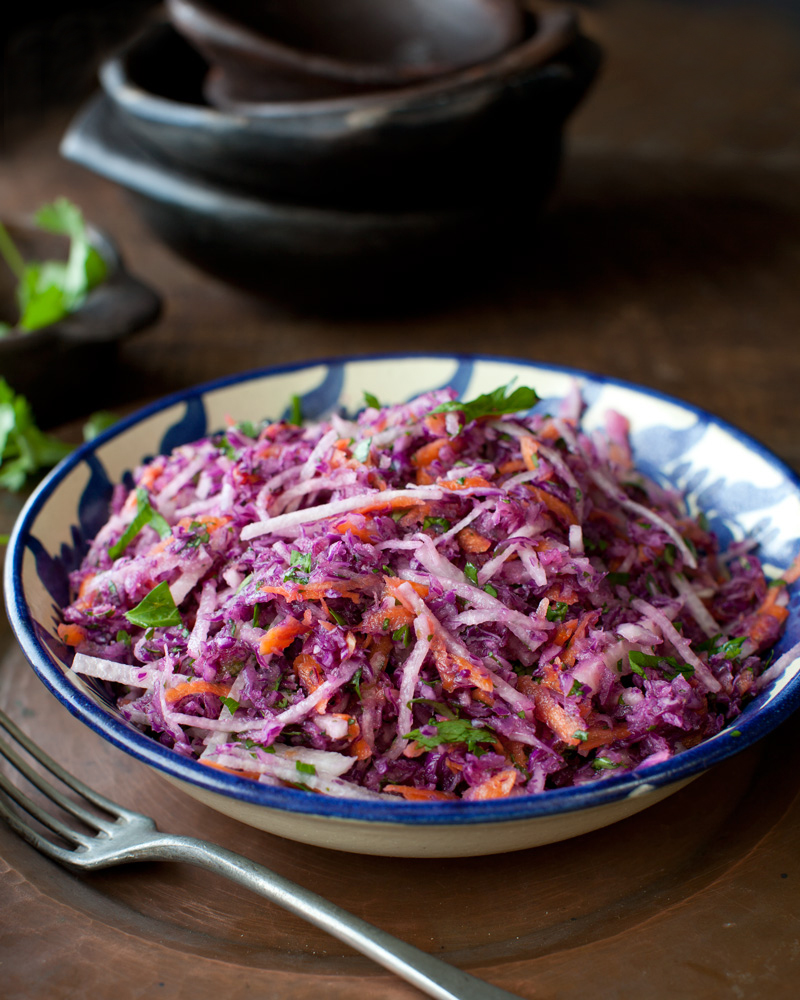 A relative of the sweet potato, jicamas taste similarly to water chestnuts and can be eaten raw or cooked. They are especially good in this sprightly Cilantro-Jicama Slaw.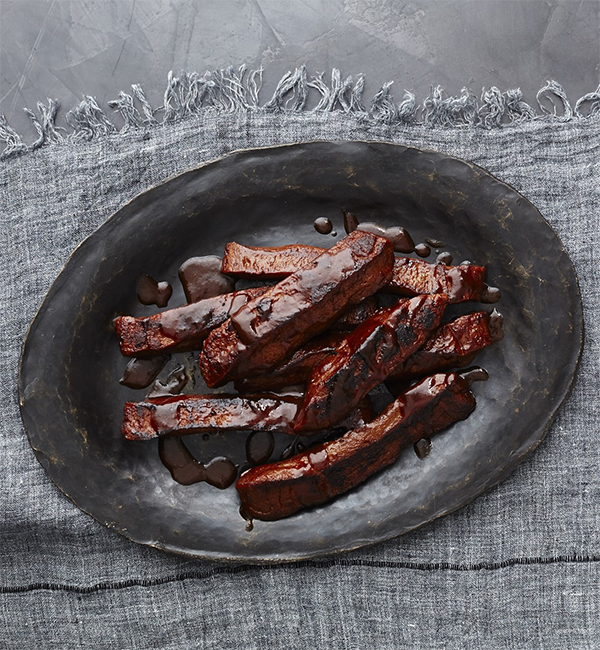 These lip-smacking vegan BBQ Seitan Ribs are messy and fun to eat. Enjoy them with potato salad and coleslaw.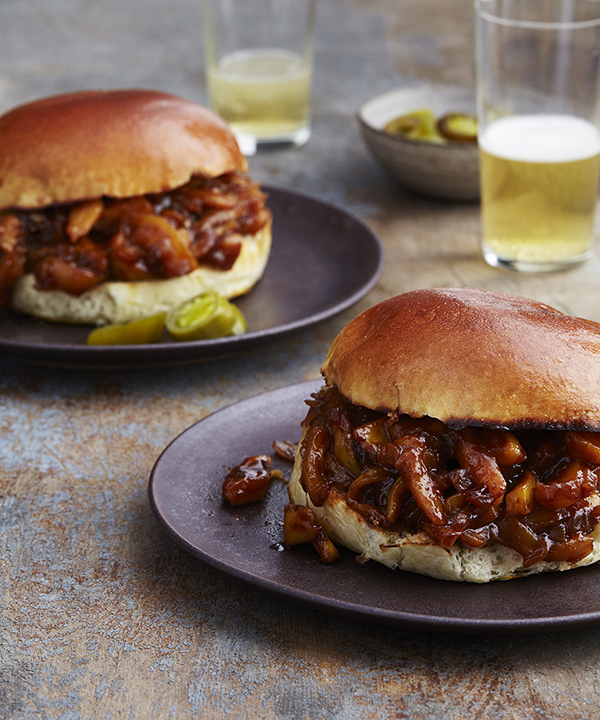 Not only does jackfruit lend itself well to shredding for that pulled effect, but it's also great at soaking up the zesty barbecue sauce, making it an ideal candidate for these hearty Pulled Jackfruit BBQ Sandwiches.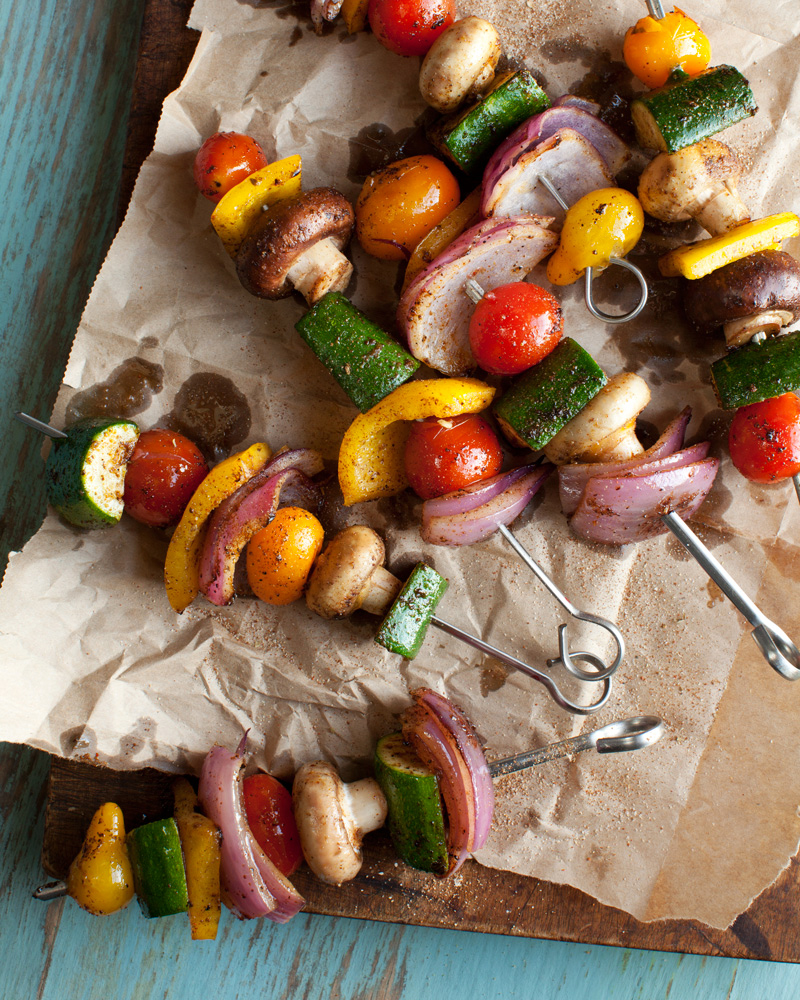 I love the jerk-spiced sides at my favorite Jamaican restaurant, the vegan-friendly Nice Mile in Asheville, North Carolina, but these Jamaican Jerk Vegetable Skewers satisfy my cravings when I'm home.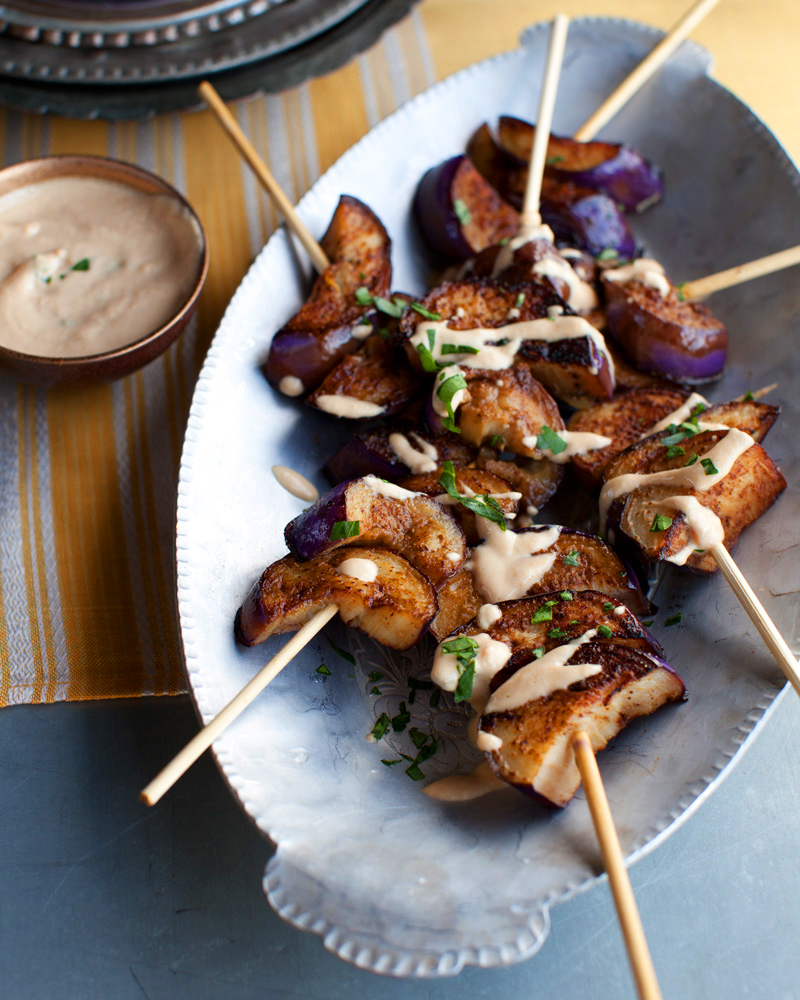 A popular Thai appetizer, satays are usually made with meat, but there are lots of plant-based ingredients that are idea candidates for this skewered and sauced treat. These grilled satays are made with eggplant.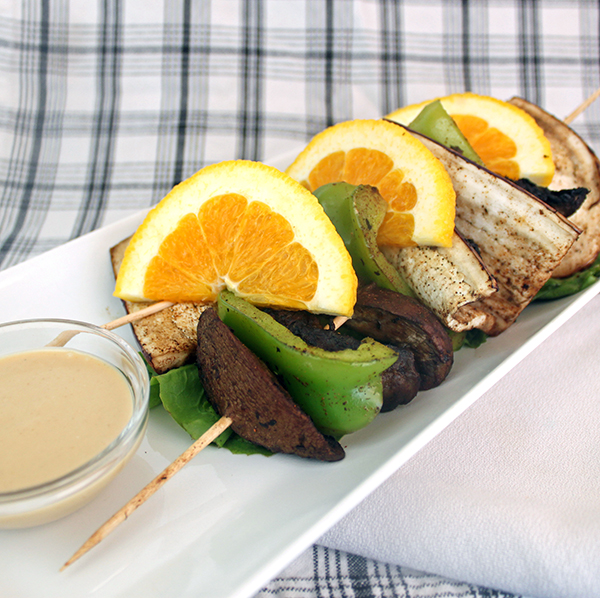 These tasty Spice Rubbed Vegetable Skewers are a crowd pleaser whether plated individually or heaped on a platter and served on a buffet.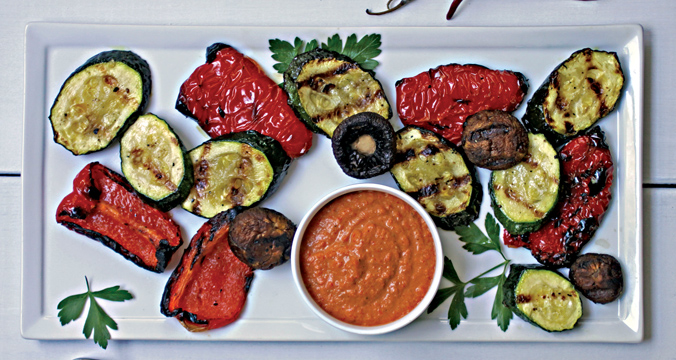 The version of Romesco sauce in this Grilled Vegetables with Almond Romesco Sauce uses a fraction of the olive oil that's in the traditional Spanish sauce.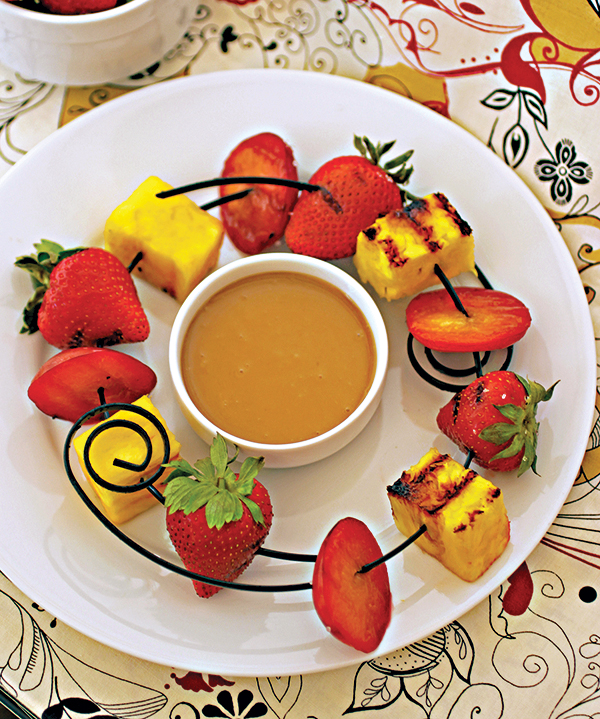 Vary the fruit you use to make these Grilled Fruit Satays with Pineapple-Coconut Peanut Sauce according to the season and your preference – bananas, apricots, and peaches are good choices.