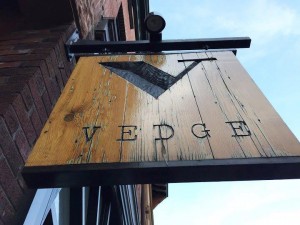 I've been wanting to make a pilgrimage to Vedge, the stellar vegan restaurant in Philadelphia, so my birthday last week was a perfect excuse to make the trip.  Joined by good friends, it was the best birthday dinner ever. The five of us decided to order something from each of the three menu sections and share them, thus allowing for us all to taste many more dishes than we normally would have.  Everything was fantastic and thanks to my friend Elissa, who took photos of every course, I can share pics of some of the highlights.
My favorite appetizer was this the Stuffed Avocado with pickled cauliflower, romesco, "fried rice" and black salt:
As a seitan fanatic, it should come as no surprise that my favorite items from the Hot Kitchen section was the Grilled Seitan served with smoked potato salad, pickled celery, and grilled corn peperonata: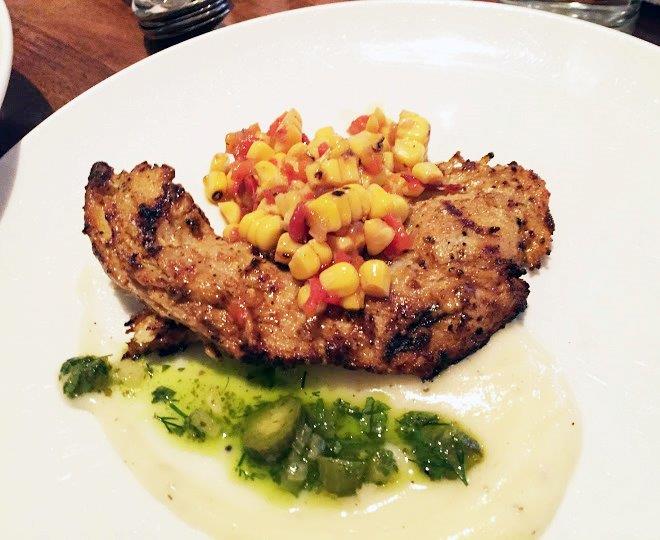 Coming in as a close second, though, was the Spicy Grilled Tofu with gochujang, edamame, roasted miso, and yuba crackling: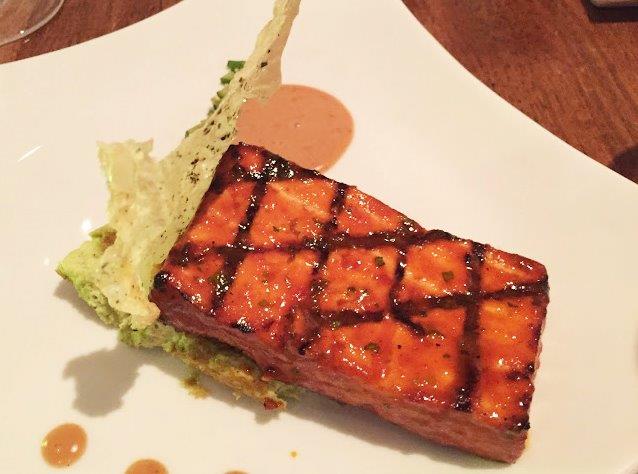 We also sampled several vegetable sides from "The Dirt List." They were all great, but the Fingerling Fries with creamy Worcestershire garnered the most "oo-oohs" and "aa-aahs":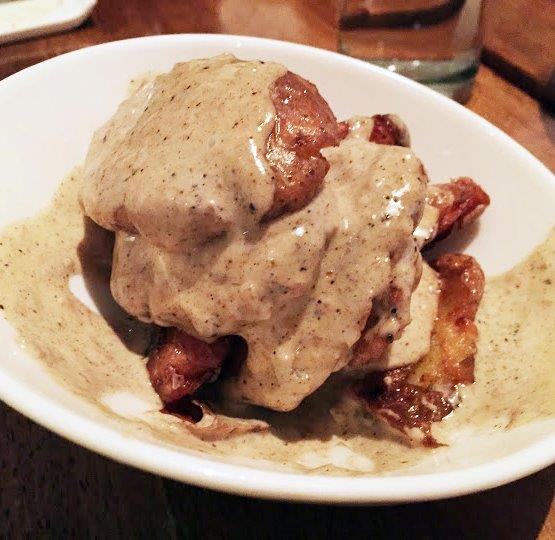 Dessert was beyond amazing, especially the Saffron Cheesecake served with basil gel, rhubarb ice cream, and black olive pistachio crumble.  OMG. Kudos to pastry chef/co-owner Kate Jacoby, for her dazzling desserts.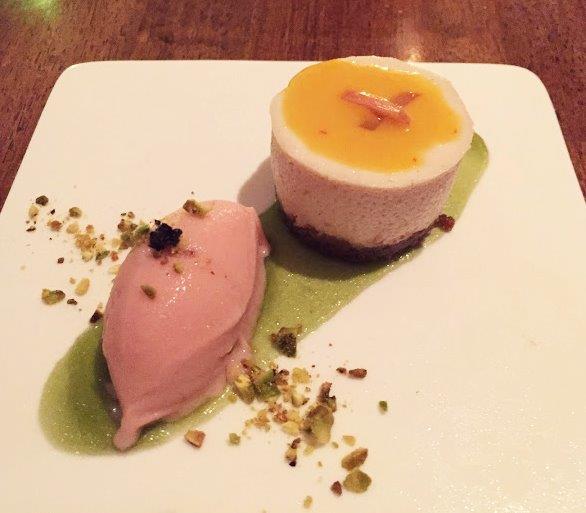 Topping off a perfect evening with great friends and great food was an opportunity to chat with the Rich Landau, the talented chef/co-owner of Vedge.
Before leaving Philadelphia for DC the next day, we had lunch at Rich's other restaurant, V Street.  But I'll save that for another post!  If you find yourself in Philadelphia, be sure to visit Vedge and V Street for some of the best vegan food being served anywhere.