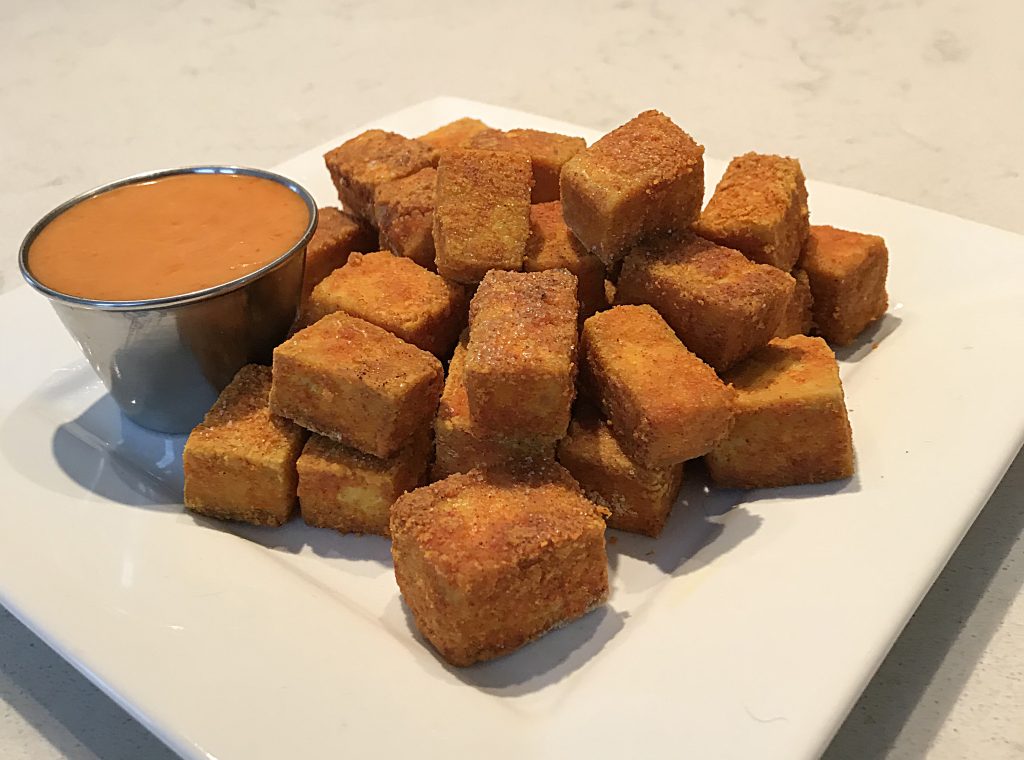 It's no secret. I love tofu.  I use it all the time to make everything from lasagna to cheesecake. Tofu scrambles are a weekly ritual at my house. I even like to dice and bake it to serve it as an appetizer with a flavorful peanut sauce or a zesty sriracha-laced sauce that I've come to refer to as my "3-2-1 Sauce."
The sauce is named after the proportions of its three simple ingredients: 3 parts mayo, 2 parts chili sauce, 1 part sriracha:  3-2-1! If you happen to have some lime juice and cilantro on hand, a bit of each can only improve this flavorful sauce.  I like to serve the dipping sauce on the side, but you can also make extra sauce and toss the tofu in the sauce, then serve it over rice.
The nice people at Nasoya were kind enough to send me coupons for their tofu. The tofu I use for this recipe is Nasoya Organic Super-Firm Tofu. I'm thrilled that my supermarket now carries it because it saves so much time – no more tofu-pressing needed!
Baked Tofu with 3-2-1 Sauce
For the Tofu:
3 tablespoons cornstarch
1 teaspoon smoked paprika
1 teaspoon ground turmeric
1/2 teaspoon garlic powder
1/2 teaspoon onion powder
1/2 teaspoon salt
1/4 teaspoon ground black pepper
1 pound Nasoya Organic Super-Firm Tofu
For the Sauce:
3 tablespoons vegan mayonnaise
2 tablespoons Thai Sweet Chili Sauce
1 tablespoon sriracha sauce
Optional: squeeze of lime juice; minced fresh cilantro
For the tofu: Preheat the oven to 400 degrees F. Line a rimmed baking sheet with a silicone mat or parchment paper. Set aside.
Combine the cornstarch and spices in a large plastic zip lock food bag and shake to mix well. Cut the tofu into 1/2-inch cubes and add them to the bag with the seasonings.  Close the bag and shake to coat the tofu. Spread the coated tofu in a single layer on the prepared baking sheet, keeping the tofu pieces separate from each other.  Bake for about 20 minutes, turning once about halfway through.
For the sauce: In a small bowl, combine the mayo, chili sauce, sriracha, and a squeeze of lime juice, if using.  Stir to mix well. Sprinkle with a little minced fresh cilantro, if desired.
To serve: When the tofu is done baking, transfer it to a plate and serve with the sauce on the side for dipping.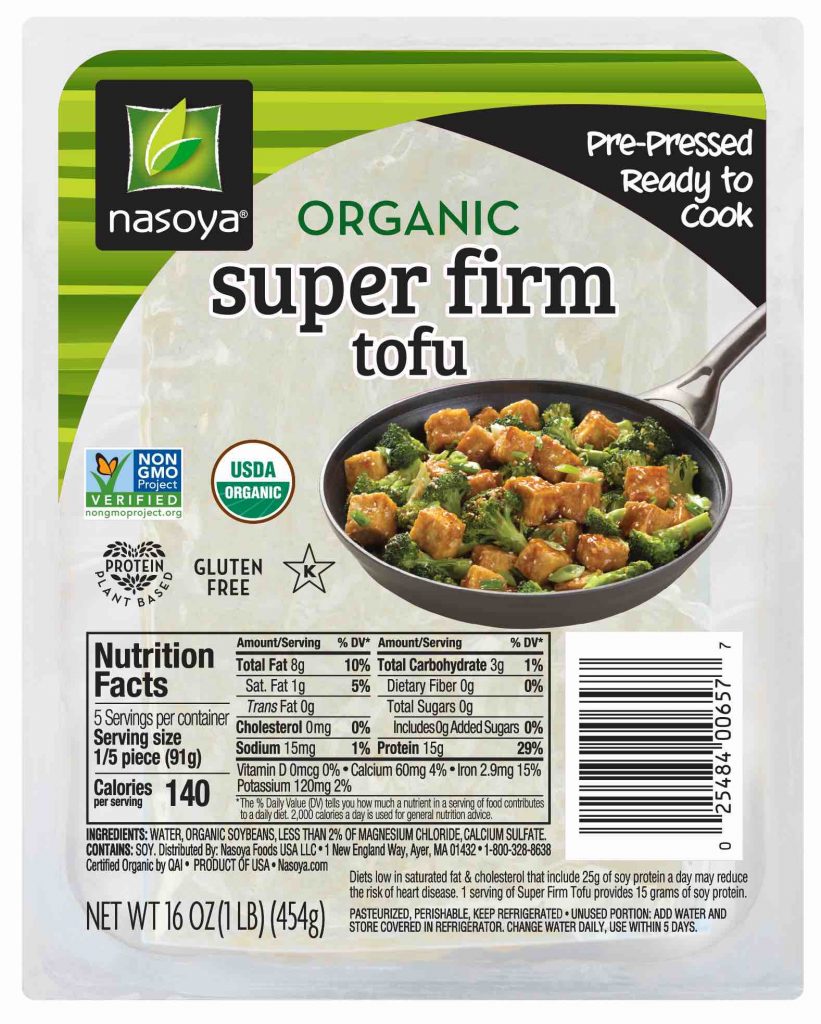 This post was sponsored by Nasoya. All opinions are my own.