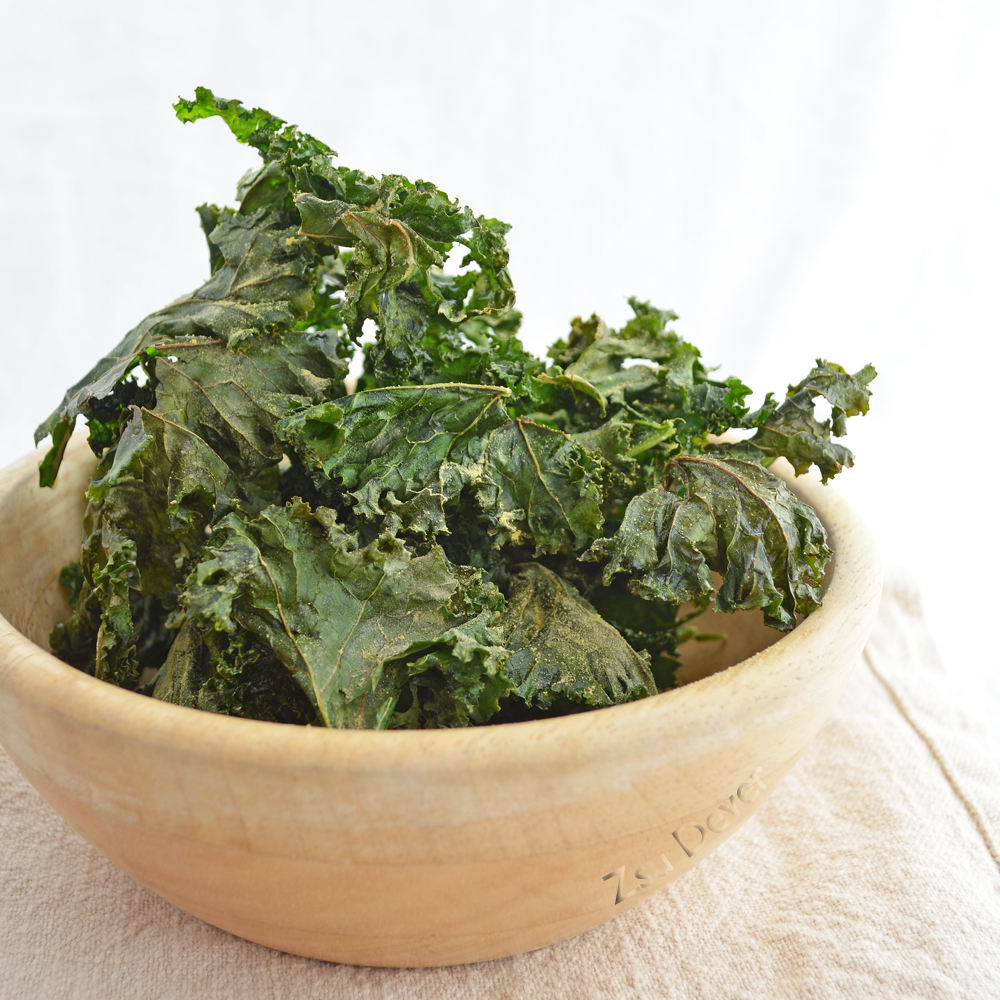 When I worked in restaurants back in the 1980s, I used to deep-fry kale to use as a garnish for some of the menu items.  Little did I know that many years later, healthier versions of crispy kale would taken the culinary world by storm. 
The original Vegan Planet pre-dates the meteoric rise of the popular kale chips that are now seen virtually everywhere.  To keep up with the times, the new Revised Edition of Vegan Planet has a recipe called Crispy Kale Strips.
It's a foundational recipe with lots of room for variation. I prefer strips, but you can cut or tear your kale into squarish shapes if you prefer. You can also season however you like— toss with nutritional yeast, your favorite herbs, or a spice blend such as curry or Jamaican jerk seasoning — or even pizza seasoning or chocolate.  
Crispy Kale Strips
from Vegan Planet by Robin Robertson
Makes about 5 cups
Ingredients
1 bunch kale
1 tablespoon olive oil
Salt
Directions
1. Preheat the oven to 325°F. Remove any thick stems from the kale. After washing the kale leaves, dry them well in a salad spinner or in a clean dishtowel—they should be very dry in order to get crispy. Stack the leaves and cut them into thin strips.
2. Transfer to a bowl and drizzle with the olive oil, tossing to coat. Transfer the kale strips to a baking sheet in a single layer. Bake for 15 minutes, remove any pieces that are crisp and flip any pieces that are not, and return to the oven until crisp, about 10 minutes longer. Remove from the oven and sprinkle with salt to taste.