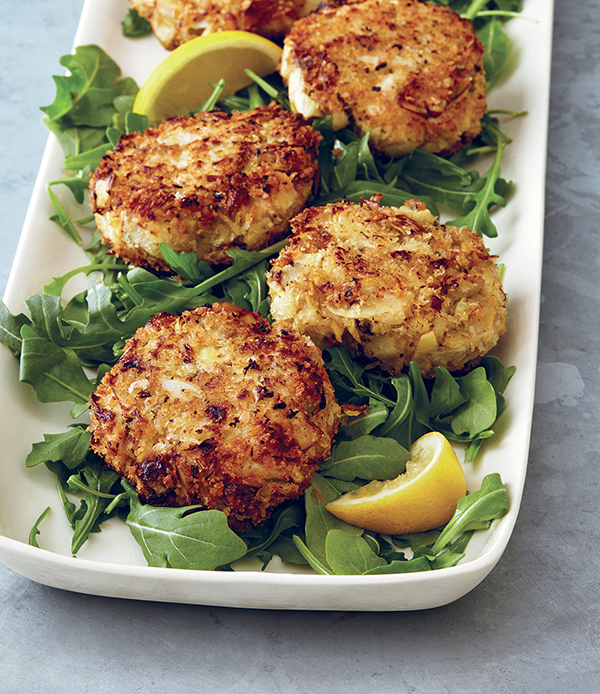 These delectable Heart of Palm and Artichoke Cakes are crisp on the outside and moist and flaky on the inside with a flavor that is remarkably similar to traditional crab cakes thanks to Old Bay seasoning and a dash of nori flakes. This recipe makes six to eight cakes (depending on how big you like them) that can be enjoyed as a main dish, in sandwiches (they're even good cold!), or as a component in Seitan Oscar.
Heart Of Palm And Artichoke Cakes
Ingredients
1

tablespoon

olive oil, plus more for frying

½

cup

minced onion

¼

cup

minced celery

2

teaspoons

minced garlic

1

(14-ounce) jar hearts of palm, well drained, patted dry, and roughly chopped

1

(6-ounce) jar marinated artichoke hearts, well drained, patted dry, and roughly chopped

2

teaspoons

Old Bay seasoning

1

tablespoon

cornstarch

1

teaspoon

nori or dulse flakes

¼

cup

vegan mayo

¾

cup

panko bread crumbs

Lemon wedges, for serving
Instructions
Heat the oil in a large skillet over medium-high heat. Add the onion and celery and cook until softened, 5 minutes. Add the garlic and cook for 1 minute longer. Remove from the heat and set aside to cool.

In a large bowl, combine the hearts of palm, artichoke hearts, Old Bay seasoning, cornstarch, nori flakes, and mayo. Add the cooled onion mixture and 1/4 cup of the panko, and mix well. Divide the mixture into 6 to 8 portions and shape into small patties.

Place the remaining 1/2 cup panko in a shallow bowl. Coat the patties with the bread crumbs and refrigerate or freeze for 20 minutes or longer.

Heat a thin layer of oil in a medium skillet over medium-high heat until hot and shimmering. Carefully place the patties in the skillet and cook until golden brown on each side, 3 to 4 minutes per side. Transfer the cooked patties to a plate. Serve hot with lemon wedges.
Recipe Notes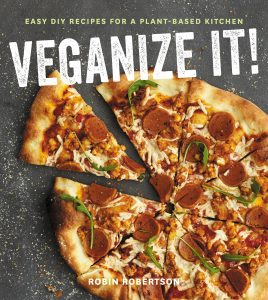 Text excerpted from VEGANIZE IT! © 2017 by Robin Robertson. Reproduced by permission of Houghton Mifflin Harcourt. All rights reserved. Photo by William and Susan Brinson.