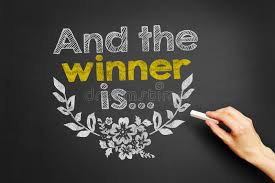 I'm happy to announce the third winner of my Holiday Cookbook Giveaway.  As a reminder, three winners have been chosen (one in the last three weeks) to win copies of four of my recent cookbooks:
The Plant Protein Revolution Cookbook
The third and final winner has been chosen using the Random Number Generator on Random.org and the winner is: Connie Faivre. To claim your cookbooks, Connie, please send me an email or DM me on Messenger and let me know where to send your cookbooks! If I don't hear from you by next week, another winner will be chosen.
I wan to that everyone who participated in my giveaway.  Thank you for your support and for your kind words. I wish the very best to all of you this holiday season and in the coming year.