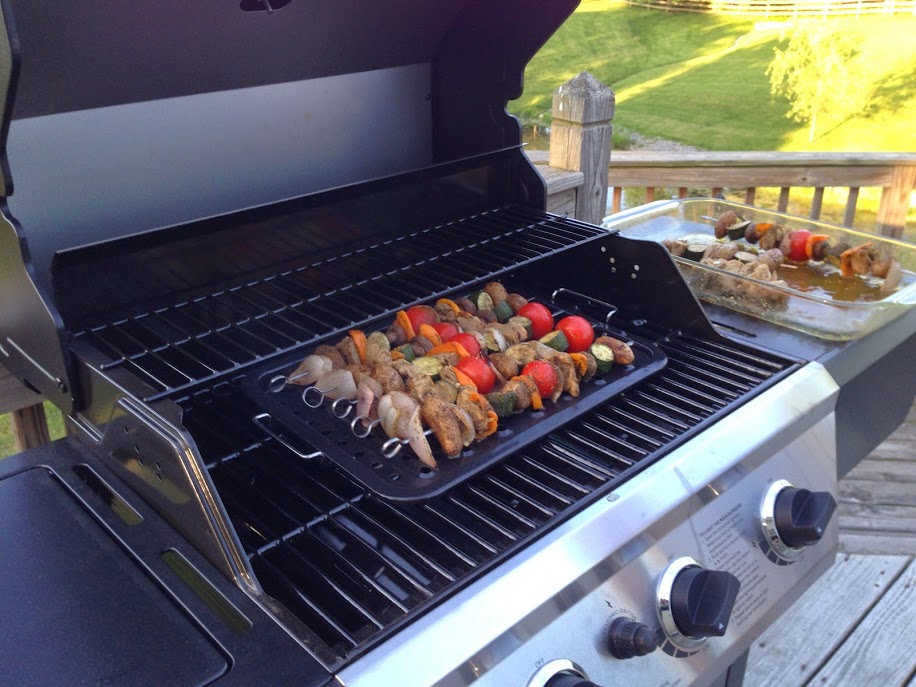 Memorial weekend was especially memorable this year.  The weather was absolutely perfect and we got to spend time with lots of our favorite people and animal friends!  And, of course, we enjoyed lots of great food, too.  Because the weather was so great, there was lots of outdoor grilling going on.  Here is a little pictorial tour of some of the highlights, thanks to my friend Elissa, who always seems to have her camera ready to capture the moment.  (Thanks, Elissa!)  We finally got a new grill.  These spice-rubbed skewers featured Ray's Seitan (the best seitan in the world!), fingerling potatoes, and lots of other great veggies.  The secret to getting everything to be done cooking at the same time is to partially pre-cook the harder vegetables, such as the potatoes.  I also like to partially cook the onions, since I don't like raw-ish onion. 
The asparagus in the photo below was actually found growing wild nearby! (It was given to a friend who shared some with me.)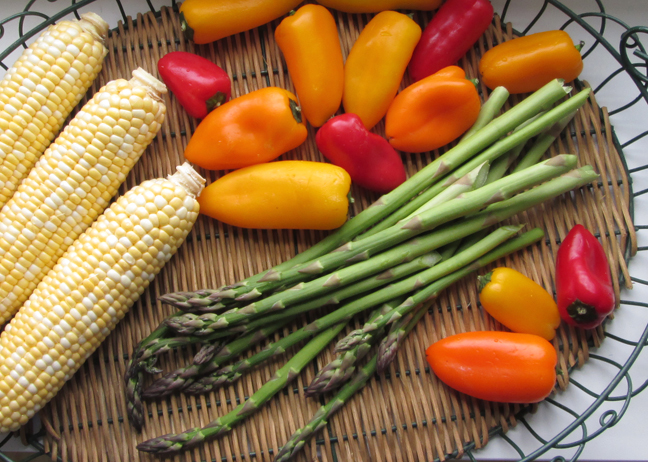 For dessert, we had brownie sundaes made with Amy's vegan ice cream.  If you don't know the story of Amy's ice cream (and it's origins at Plant restaurant in Asheville NC) read all about it here.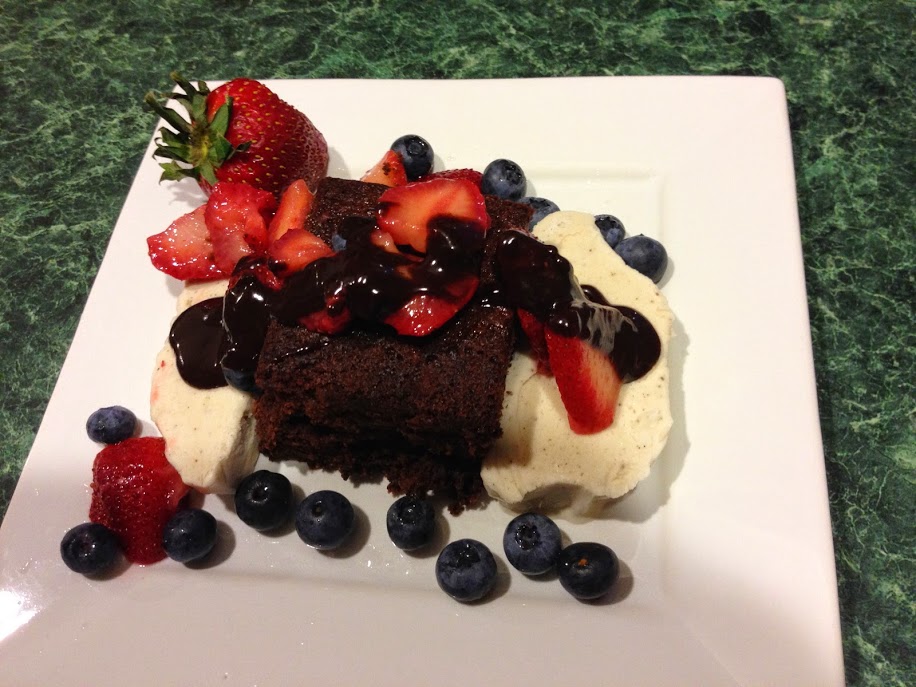 Another highlight was a visit to our friends who live nearby where she shared a great meal and visit on their lovely property.
The food was outstanding and featured a wonderful freekeh pilaf.  Freekeh is a fabulous grain that cooks up in 15 minutes and tastes so good.
And my favorite Nicoise salad: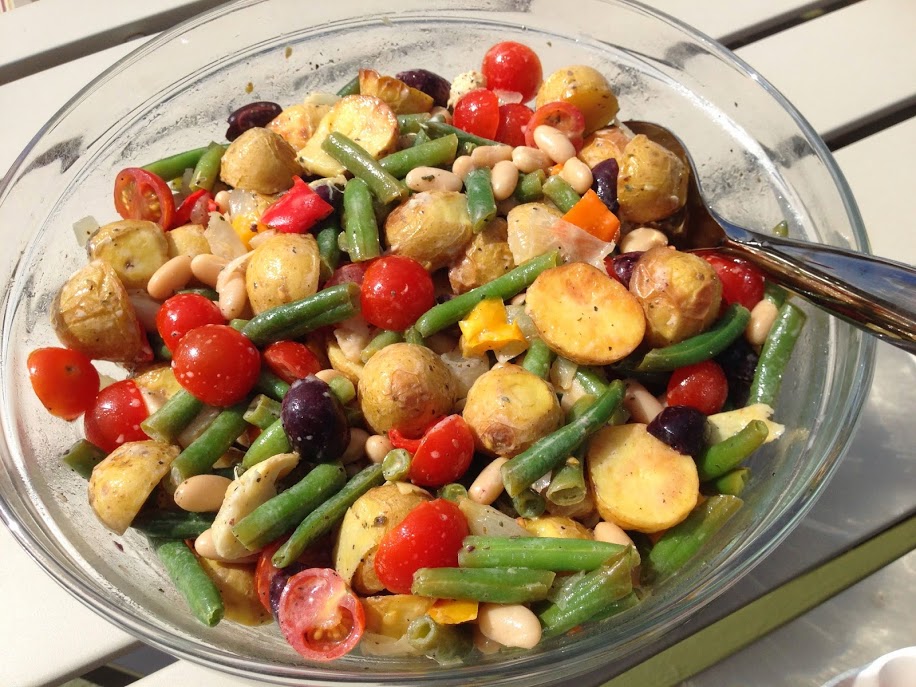 We also enjoyed this gorgeous fruit (the berries were so sweet!) and lots of other good food.
It was also super-fun to spend some quality time with these fantastic animal friends.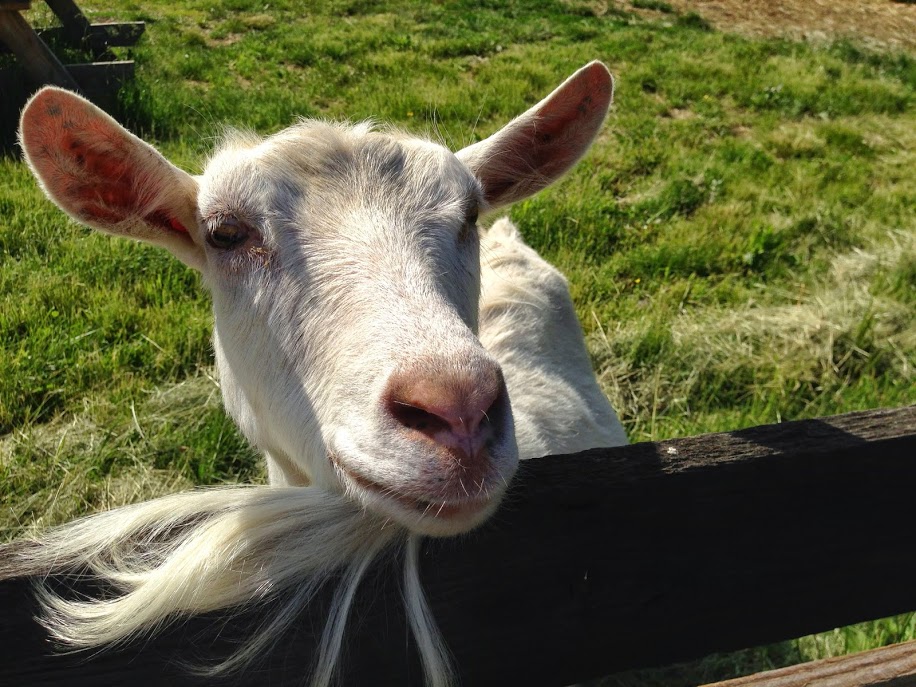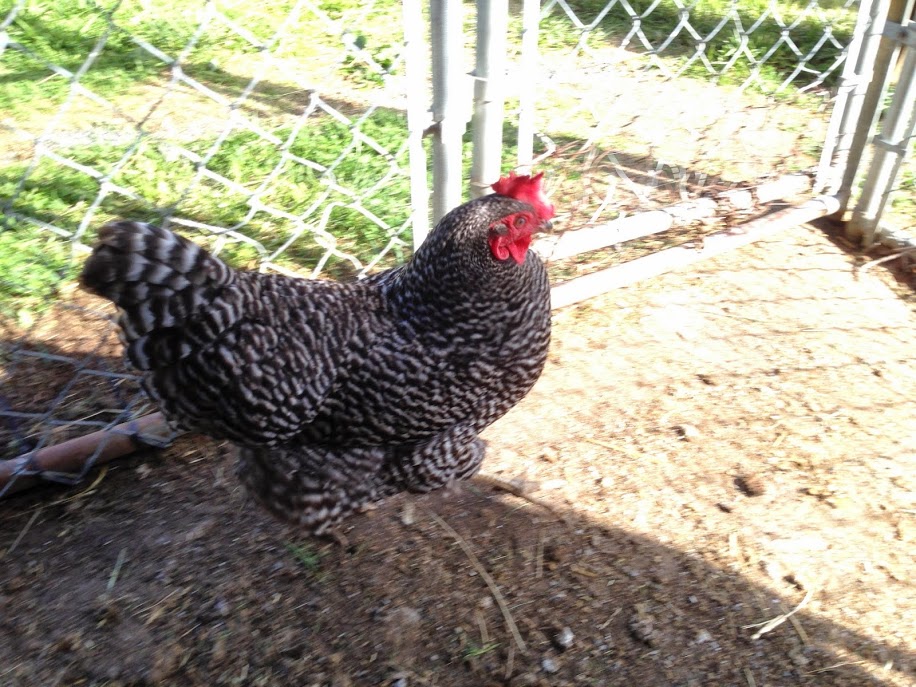 Aren't they gorgeous?  If the rest of the summer is even a fraction as good as this past weekend, it's going to be terrific!  Hope you all had a great weekend too!