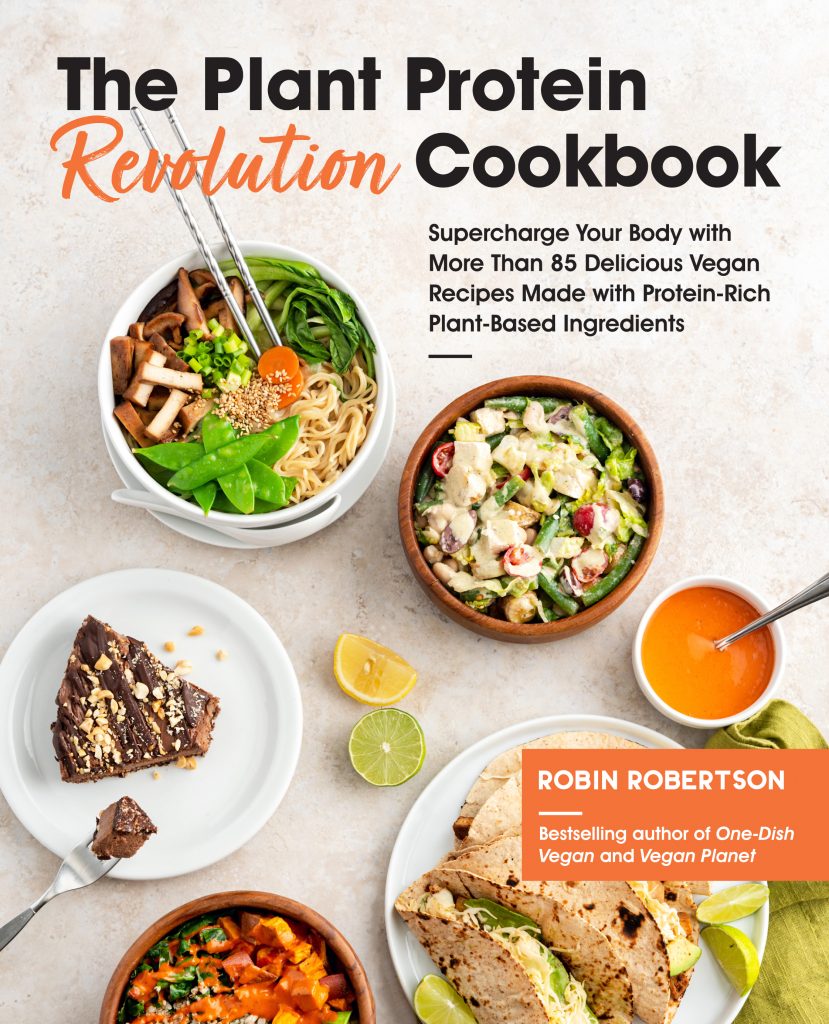 With the publication date of The Plant Protein Revolution Cookbook less than one week away, I want to share more of the amazing support for this book, this time by the No-Meat Athlete himself, Matt Frazier. Matt and other plant-based athletes prove that you don't need meat and dairy to build a strong, competitive body with energy to spare.
For my new book The Protein Revolution Cookbook, Matt has this to say:
"Think protein is a problem on a plant-based diet? Think again!  The Plant Protein Revolution Cookbook makes it easy (and delicious) to get all the protein you need to fuel even an active lifestyle — without relying on fake, processed meat substitutes, and instead choosing healthy whole foods.  The first vegan cookbook I ever bought was by Robin Robertson, and I've been a fan ever since. This new book shows why she's one of the best at creating healthy, easy, plant-based recipes that the whole family will love."
– Matt Frazier, vegan ultramarathoner and author of No Meat Athlete and The No Meat Athlete Cookbook
I hope you'll spread the word about this book to all the runners and other athletes you know.  You can pre-order a copy of The Plant-Protein Revolution Cookbook today and it will ship right out to you on August 11.