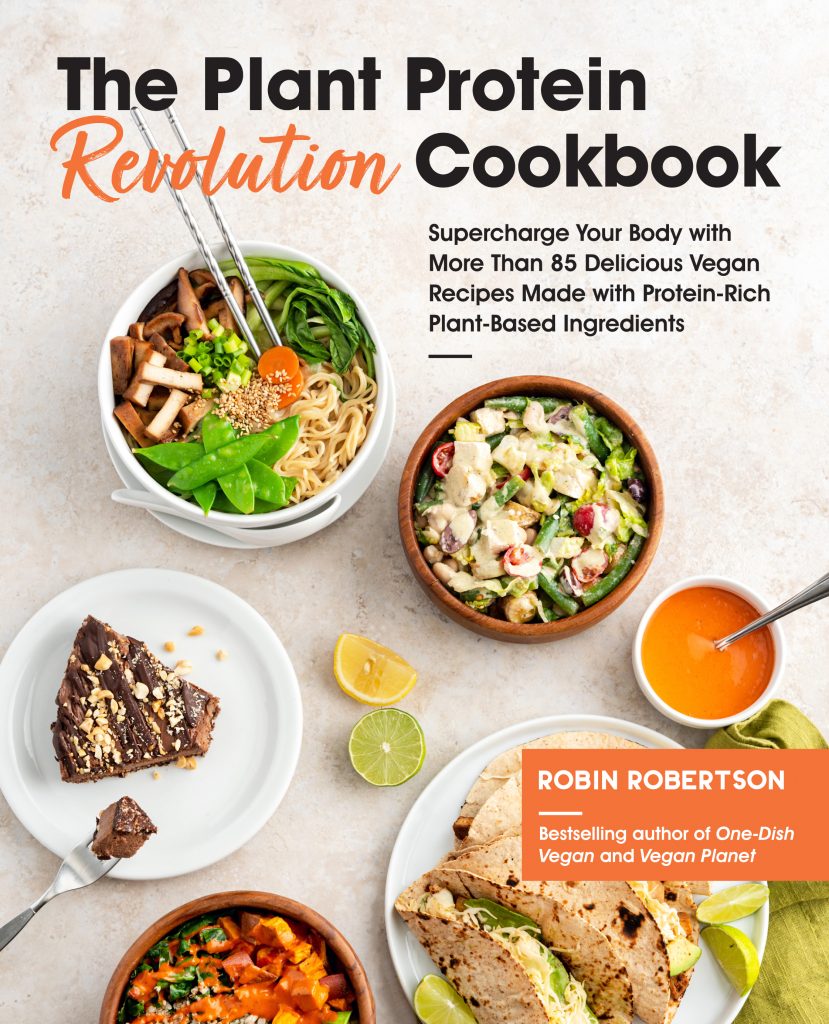 I'm very happy to announce that my new cookbook, The Plant Protein Revolution Cookbook, launches in less than three months. And the timing couldn't be better as more people than ever are moving away from eating animals.
If you're new to a plant-based diet (or even if you're not) chances are you'll be asked the same question I've been asked since going vegan over thirty years ago: "Where do you get your protein?
The short answer, of course, is "From plants!"
A longer answer (along with 85 delicious protein-packed recipes) can be found in The Plant Protein Revolution Cookbook.  The recipes in this book provide maximum plant-based protein, along with all the other nutrients that plant foods contain. The book also contains lots of helpful information and charts along with stunning photos by Jackie Sobon.
There are recipes for everything from appetizers to desserts, including:
Two Bean Nachos
Rainbow Salad with Lemon Chia Dressing
Bean and Beet Burgers
Plant-Powered Club Sandwiches
Tacos with Creamy Sriracha-Lime Slaw
Tofu Ramen Bowls
Super Shepherd's Pie
Pasta and White Beans with Spinach-Walnut Pesto
Chickpea Piccata with Mushrooms
Indonesian Noodles with Tempeh
Super Frittata
Everything Avocado Toast with White Beans and Roasted Tomatoes
Blueberry Chia Pudding
Chocolate-Kissed Peanut Butter Pie
BONUS! The book is available now for pre-order and if you pre-order before August 11, 2020, my publisher will send you additional bonus recipes that you can start using right away! Just send your proof of purchase to the following e-mail address: plantproteinrev@quarto.com and they'll send you the bonus recipes.
Soon, when someone asks how I get my protein, I can give them a copy of The Plant Protein Revolution Cookbook and say, "I get my protein from plants. Don't you?"