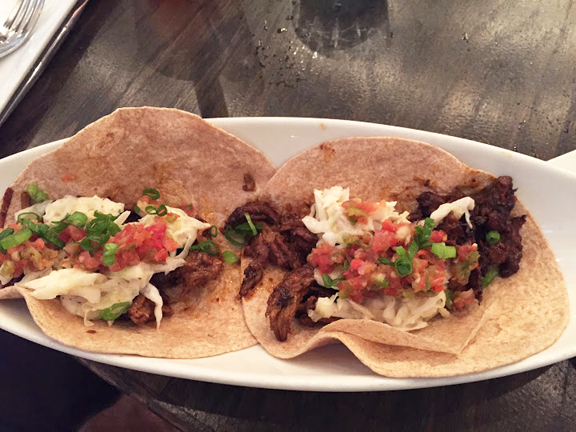 Before much more time passes, I want to share more pix from my recent food-and-fun-filled birthday weekend extravaganza.
After enjoying dinner at Vedge in Philadelphia on my birthday evening, the next day we all went to lunch at V Street — the casual sister restaurant of Vedge.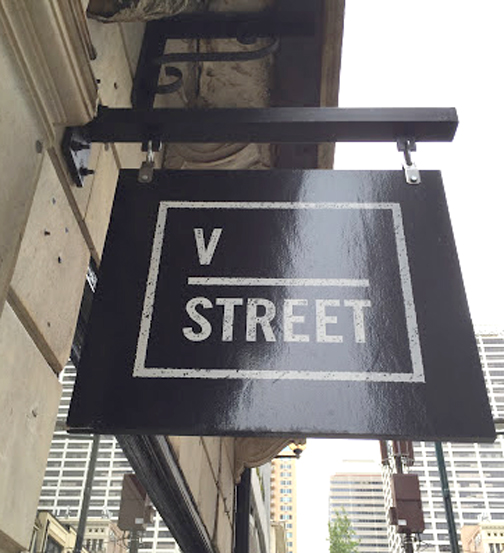 While most of us at the table couldn't resist the BBQ SEITAN TACOS served with hearts of palm slaw on flour tortillas (shown at top), one person couldn't resist the siren song of the KOREAN FRIED TEMPEH REUBEN with sriracha thousand island and radish kimchee — and you can see why: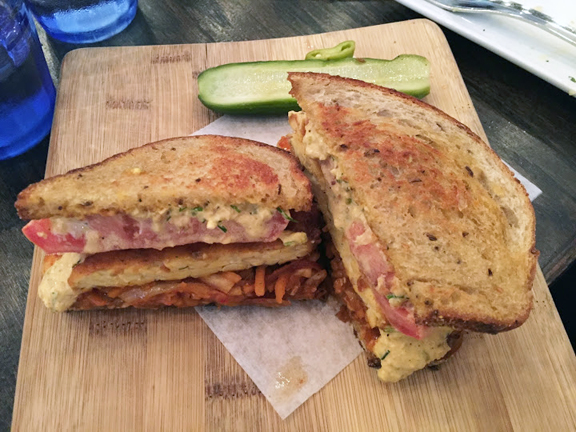 Too full for dessert, we got a couple of these beauties to share.  It's called AIS KACANG and is a refreshing ice cream sundae made with corn custard ice cream, blackberry granita, adzuki, basil, and pineapple.  So good!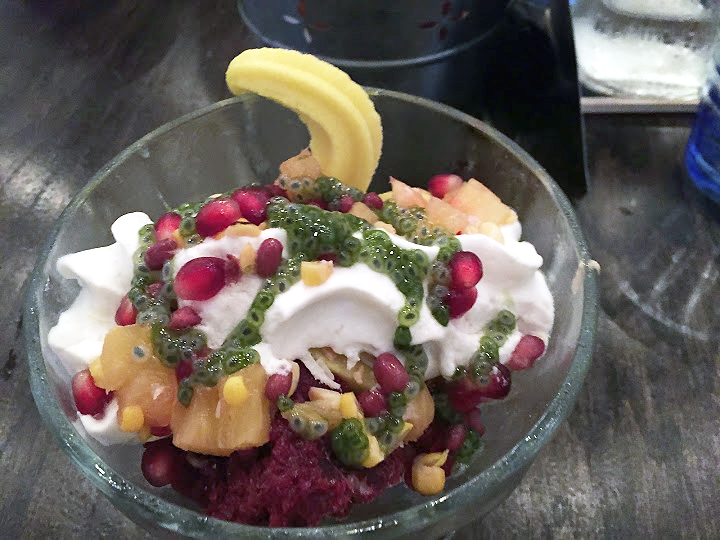 Not long after lunch, we drove back to DC in the pouring rain, stopping for a great Burmese dinner at Mandalay in Silver Spring, MD.  (the pics turned out too dark to share….)
The next morning was a long-anticipated sojourn to Equinox, where Chef Todd Gray serves a vegan brunch on Sundays.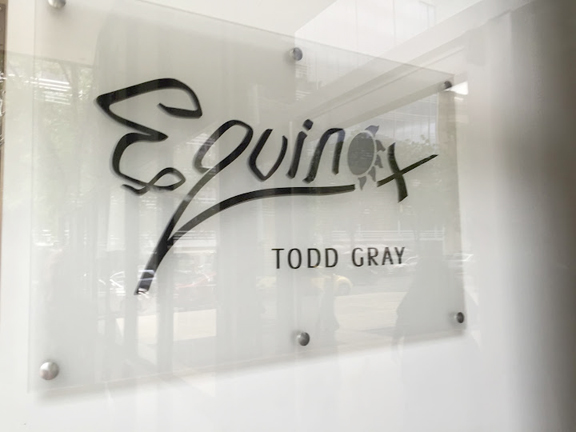 Here's the brunch menu: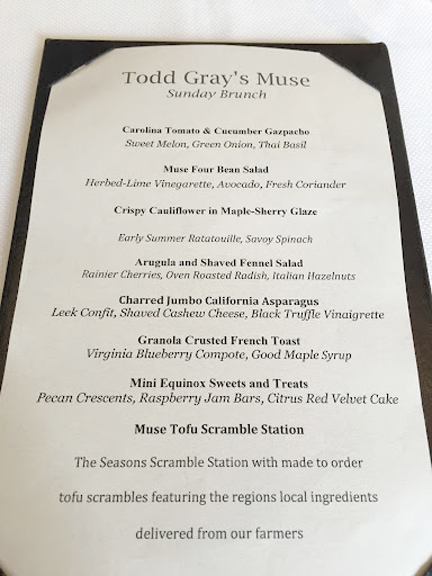 This is a shot of the buffet line, which begins with the best gazpacho I've ever had: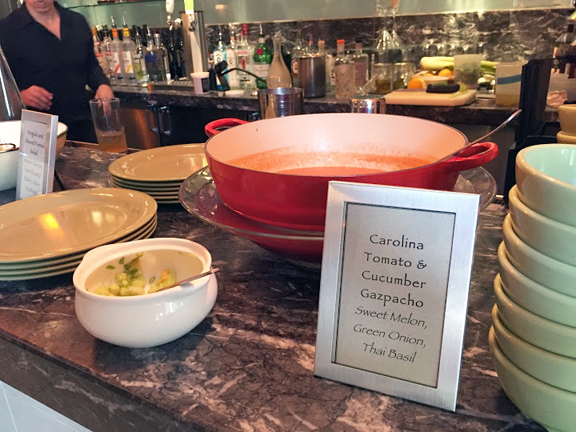 Here's the chef at the tofu scramble station where he makes each scramble to order: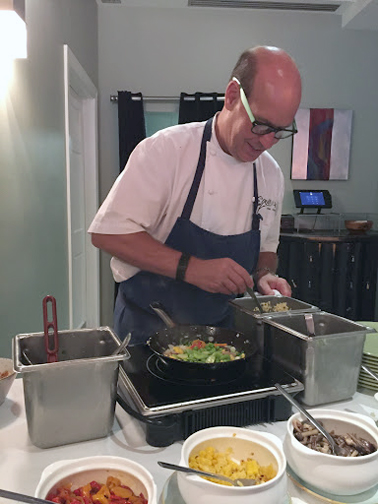 That afternoon, it was back home to Virginia with great memories of the best birthday weekend ever!