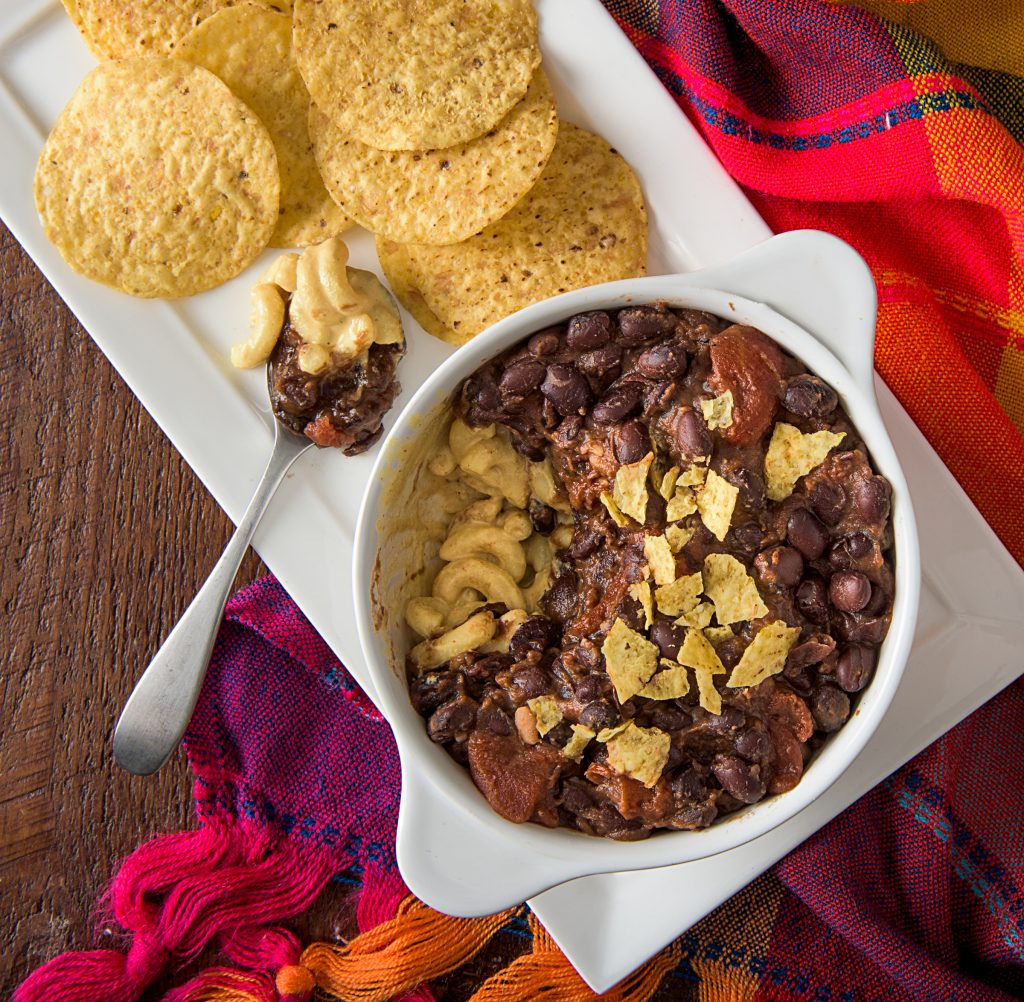 In my new book, Vegan Mac & Cheese (which hits the shelves today!) there is a recipe for Chili Mac.  It combines two comfort food favorites (mac & cheese and chili, of course) to make one spectacularly delicious dish.
Celebrate the publication of Vegan Mac & Cheese with me and make some Chili Mac!  I hope you love it and I hope you love my new book.  Be sure to post pics of recipes you make from the book and tag me so I can see what everyone is making. And if you haven' ordered your copy of the book yet, now's a good time.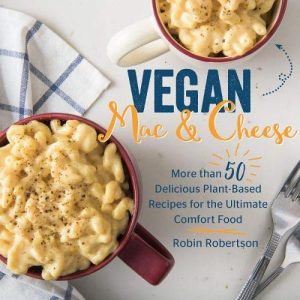 Chili Mac
This is a great way to use up leftover chili. If you don't have any on hand, this recipe includes a quick chili that can be ready in minutes. This recipe is from Vegan Mac & Cheese by Robin Robertson (c) 2019, Harvard Common Press.
Chili:
3 cups (594 g) cooked lentils or (516 g) black beans, or 2 (15.5-ounce, or 425 g) cans, rinsed and drained
11/2 cups (390 g) tomato salsa (hot or mild)
3 tablespoons (48 g) Barbecue Sauce (page 101), or store-bought
2 to 3 teaspoons (5 to 8 g) chili powder, plus more as needed
Salt, to taste
Ground black pepper, to taste
Sauce:
3 cups (720 ml) plain unsweetened nondairy milk
11/4 cups (175 g) unsalted raw cashews, soaked in boiling water for 30 minutes and drained
1/3 cup (20 g) nutritional yeast
2 tablespoons (30 ml) fresh lemon juice
1 teaspoon salt
1/2 teaspoon smoked paprika
1/2 teaspoon onion powder
1/2 teaspoon garlic powder
1/2 teaspoon chili powder
1/4 teaspoon ground turmeric
Pasta:
16 ounces (454 g) elbow macaroni, or other small pasta
Nonstick cooking spray, for preparing the baking dish
Toppings (optional):
3/4 cup (47 g) crushed tortilla chips, or corn chips
1 ripe Haas avocado, peeled, pitted, and diced
To make the chili: In a saucepan over medium heat, combine all the chili ingredients. Cover the pan and cook, stirring occasionally, until heated through and the flavors are well blended, about 5 minutes. Add as much water as needed to create a sauce-like consistency and prevent the chili from sticking to the bottom of the pan. Reduce the heat to low and simmer, stirring frequently, until heated through and any raw taste from the chili powder is cooked off, about 15 minutes.
To make the sauce: In a high-speed blender, combine all the sauce ingredients. Blend until very smooth and creamy. Set aside.
To make the pasta: Bring a large pot of salted water to a boil over high heat. Add the pasta and cook according to the package directions until al dente. Drain the pasta and return to the pot.
Pour the sauce over the pasta and toss to combine.
Preheat the oven to 350°F (180°C). Lightly coat a 9 × 13-inch (23 × 33 cm) baking dish with cooking spray.
Spread the pasta mixture into the prepared baking dish. Spread the chili evenly on top of the pasta.
To finish: Sprinkle the tortilla chips on top of the chili. Bake for 15 to 20 minutes, or until hot. Serve topped with the avocado.
Makes 4 to 6 servings