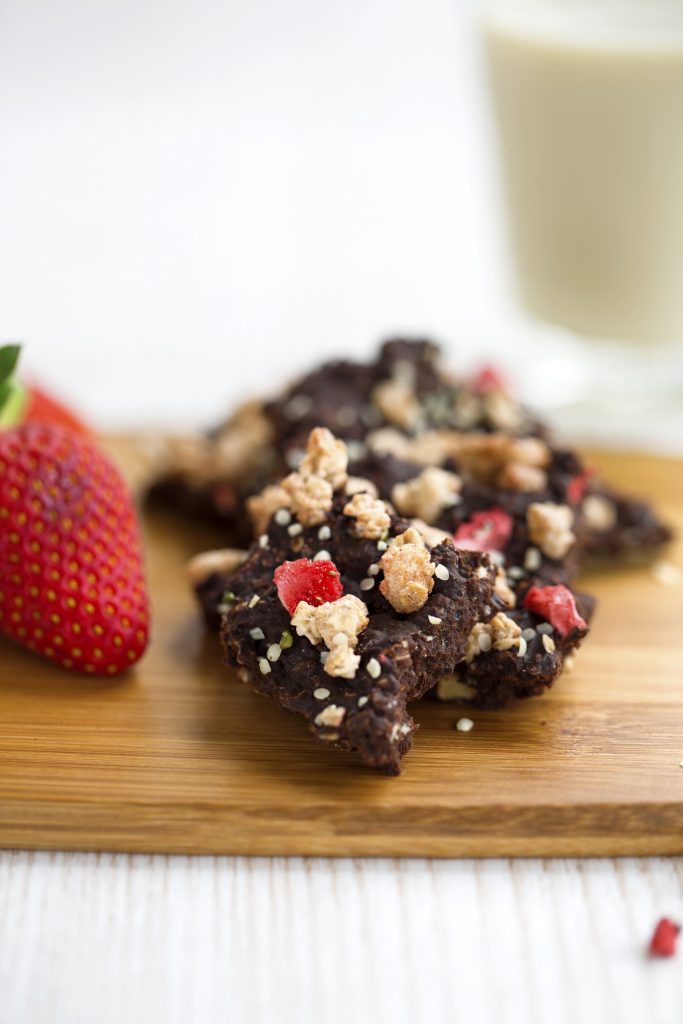 When I heard my friend and fellow vegan cookbook author, Nava Atlas, had come out with her first cookbook in five years, I was excited to participate in the blog tour for the book.  Especially so, since this book, 5-Ingredient Vegan:175 Simple, Plant-Based Recipes for Delicious, Healthy Meals in Minutes consists of my favorite kind of recipes: FAST and EASY!
Nava has developed these delicious recipes especially for people who are busy and don't want to spend a lot of time in the kitchen, but still want to enjoy delicious vegan food. As these recipes show, with a few well-chosen ingredients, a simple meal can be just as delicious as a more elaborate one, with the added convenience of getting easy 5-ingredient plant-based meals on the table quickly.
For this post, I chose an easy-peasy dessert recipe for Chocolate Granola Clusters. I love this recipe not only because it's simple, quick, and delicious, but also because it's made with ingredients I always have on hand.
 As Nava says, "Sometimes, when I'm making a fairly elaborate meal (and for me, elaborate is a relative term) for company, I lose momentum when it comes to dessert. That's when I turn to this clever dessert that results my culinary genius proclaimed by guests. This needs just ten minutes of prep, no machines, and no baking — just a short time in the fridge to re-solidify the chocolate."
 I hope you enjoy this recipe (and Nava's new book) as much as I do!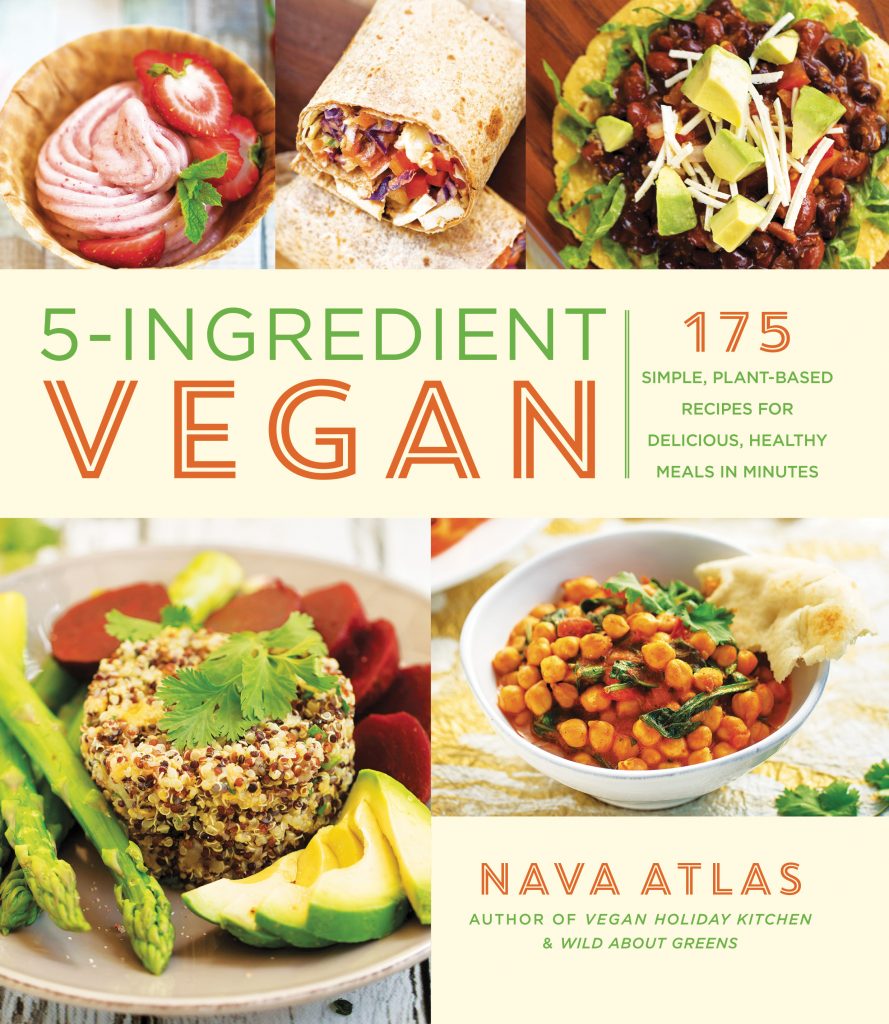 Chocolate Granola Clusters
Serve with pears or apples in fall, oranges in winter, strawberries in spring, and raspberries in summer.  Reprinted with permission from 5-Ingredient Vegan © 2019 by Nava Atlas, Sterling Publishing Co., Inc. Photo by Hannah Kaminsky.
1 cup vegan chocolate chips
2 tablespoons vanilla or plain nondairy milk
1 1/2 cups granola (see note)
To cook on the stovetop: Combine the chocolate chips and nondairy milk in the top of a double boiler or in a bowl perched over a saucepan in which water is gently boiling. Cook over very low heat until the chocolate is melted, stirring often. Remove from the heat and stir in most of the granola, reserving a little for topping.
To cook in the microwave: Combine the chocolate chips and nondairy milk in a microwave-safe bowl. Start with 45 seconds, stir, and add 15 seconds at a time until the chocolate is melted. Stir in most of the granola, reserving a little for topping.
Line a large plate with wax paper or baking parchment. Spread the chocolate mixture onto it fairly evenly, to a thickness of no more than half an inch. Sprinkle the reserved granola over the top.
Refrigerate for an hour or so, or until the chocolate has completely solidified. Break the mass into bite-sized chunks, and arrange on an attractive platter to serve.
Store any not eaten at once in a covered container in the refrigerator, where they'll keep for at least a week.
Note: Use a variety of granola that has a nice mixture of oats, seeds, nuts, and dried fruits. It's best to use granola that's fresh and crisp for better texture.