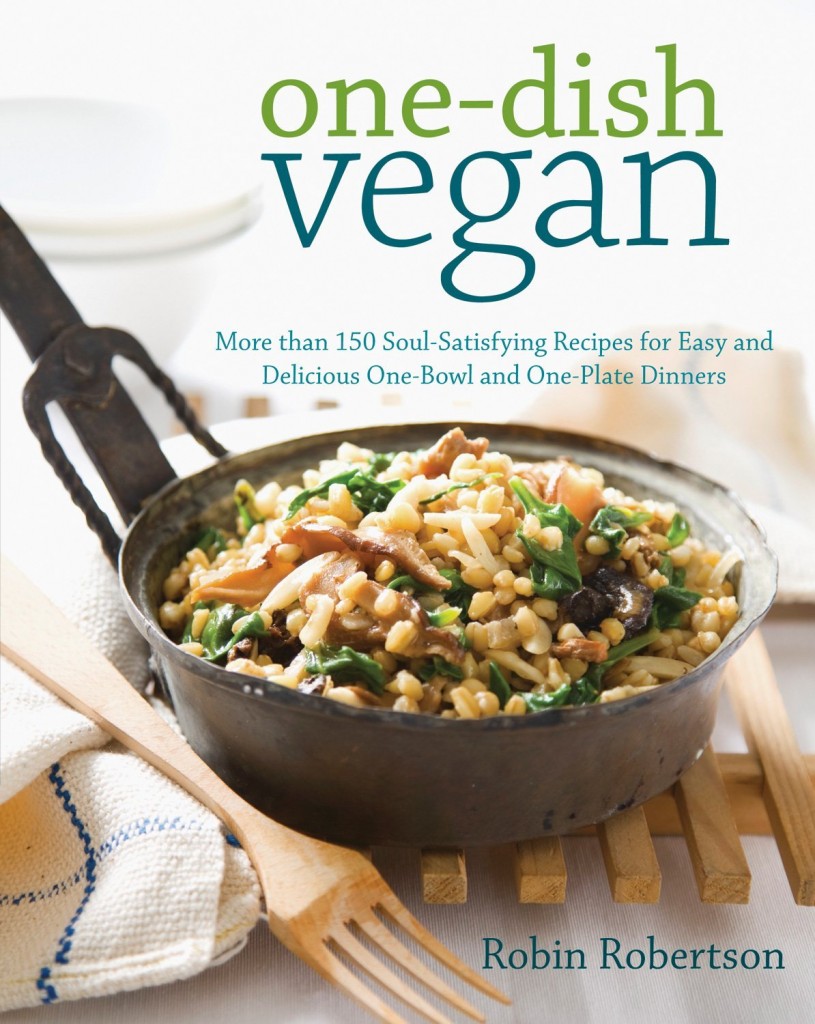 It's almost time for One-Dish Vegan to make its appearance.  The official due date is September 10, but you can pre-order now on Amazon and there's always a chance it will be available early!
Awhile back I posted a few photos taken by recipe testers during the testing phase of this book.  I thought this might be a good time to share a few more snaps of my favorites.  (The following photos were taken by VeganAide — except for the Pad Thai Pie — I took that one!)
This is a slice of Banh Mizza — the crazy-good banh mi inspired pizza. I think this pizza should be its own food group!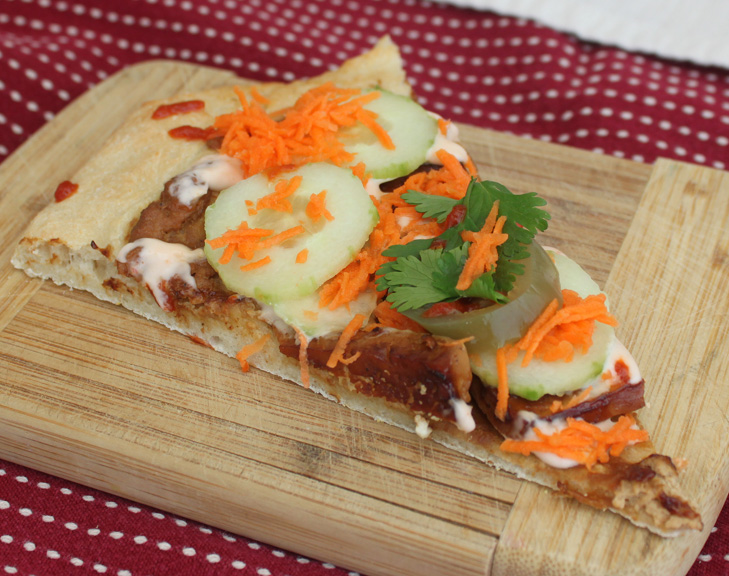 Here is the Risotto Primavera, loaded with colorful vegetables, including edamame: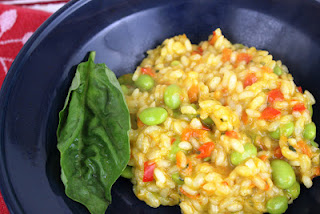 And this is the Chickpea Noodle Soup, so rich and delicious — definitely a hearty meal in a bowl: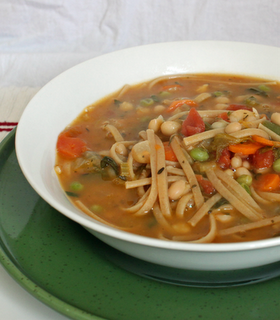 Finally, another one of my personal favorite, Pad Thai Pie: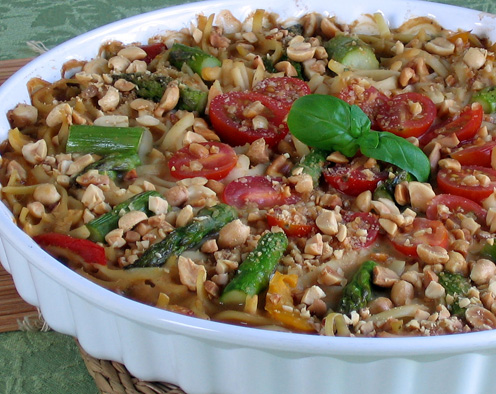 I love cooking "one-dish" meals and so it was especially fun for me to work in this book.  I hope you love it!