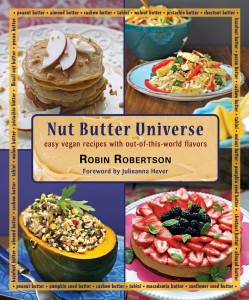 The enthusiastic response to my latest book Nut Butter Universe has been overwhelming.  Many thanks to all of you who sent me an e-mail about how much you are enjoying the book.
Even beyond the amazing Blog Tour (you can catch up here if you missed any of the posts), there have been lots of Nut Butter Universe sightings on various blogs and websites, including Olives For Dinner where you will find the recipe and gorgeous photos (such as this one) of Indonesian Eggplant with Peanut Sauce.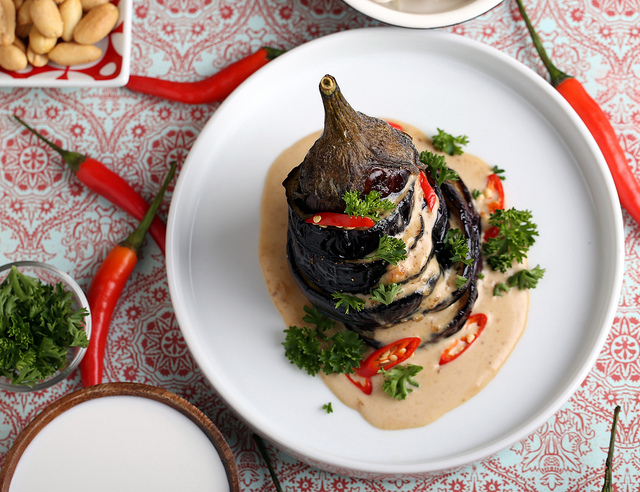 On Keepin' It Kind, Kristy posted the recipe for Black-Bottom Peanut Butter Freezer Pie along with some yummy photos of the Nut Butter Fantasy Brownies that she made from Nut Butter Universe — I especially like this photo: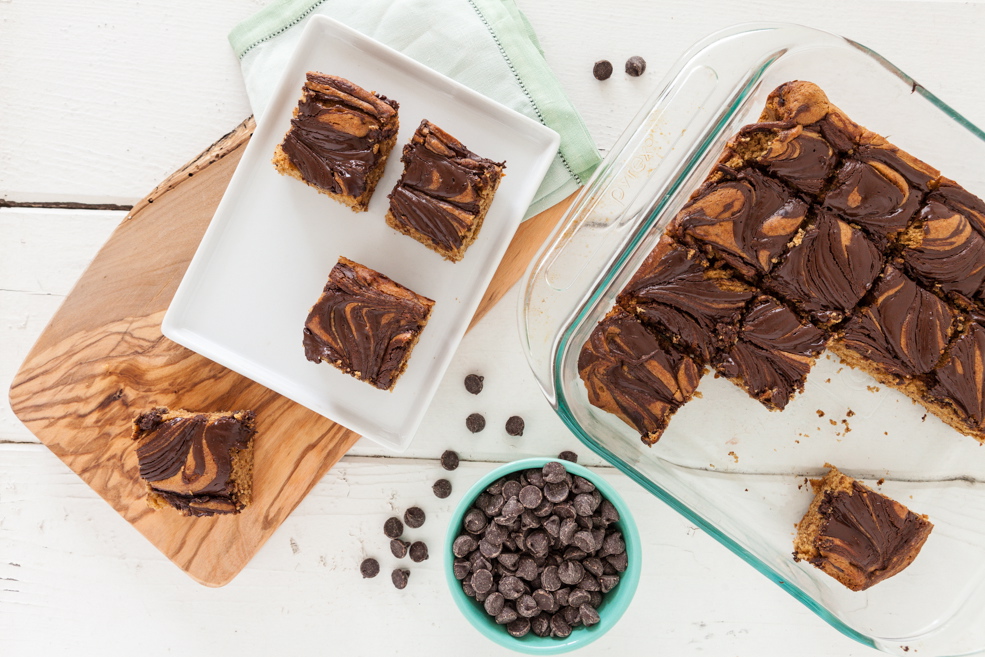 Yummy Plants explained why they're nuts for Nut Butter Universe and posted their photo of Oatmeal with a Swirl of  Almond Butter and also the recipe for Cheesy Almond Broccoli Soup.  The Kitchn shares some views from inside the book, and VegBlogger is excited about Nut Butter Universe and promises to post some photos soon!
If I missed any site where Nut Butter Universe has been featured, please let me know so I can share the link.  If you have the book and are loving it, I'd really appreciate it if you would take a minute to leave a brief review on Amazon to let others know about it.  And if you haven't gotten your copy yet, you can pick one up on Amazon for only $11.61!