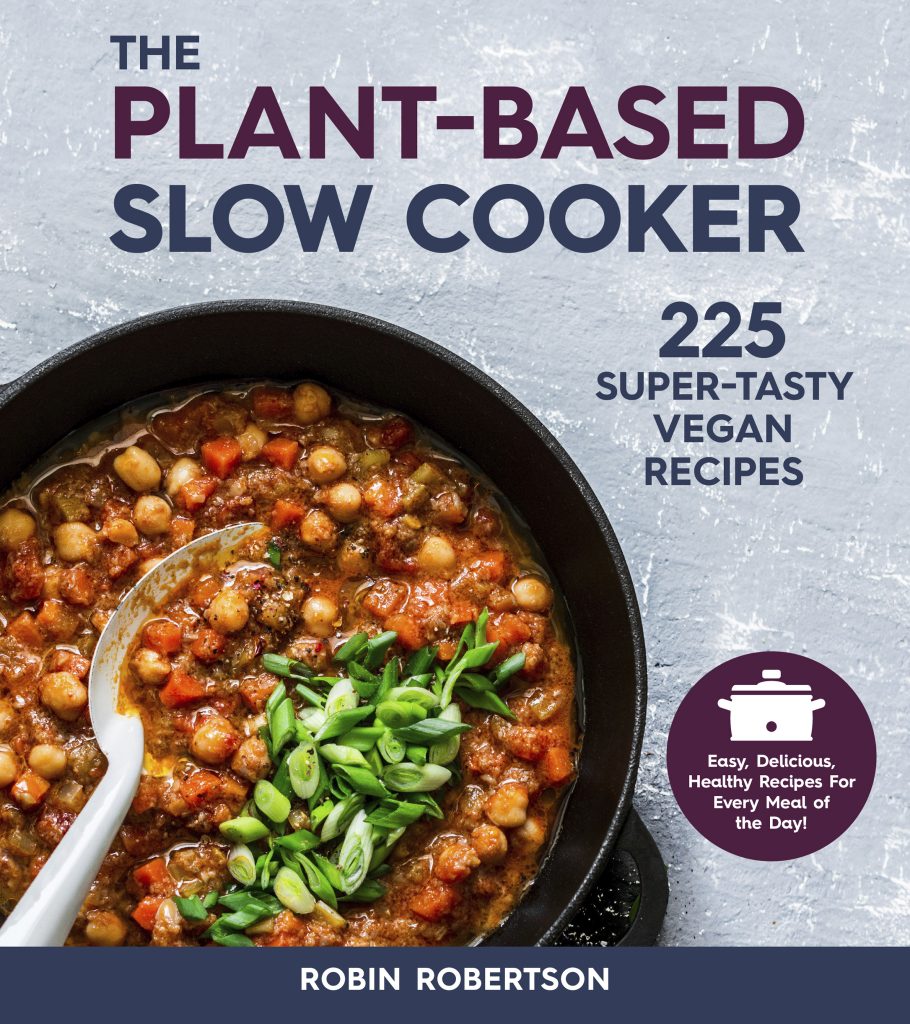 The Plant-Based Slow Cooker is my latest book and it comes out just in time for slow cooker season. There's something cozy about the wonderful fragrance of food simmering in a slow cooker on a cold winter day. (Of course, if you're like me, you use your slow cookers all year long.)
If you're a fan of my earlier book, Fresh from the Vegan Slow Cooker, then you'll love this new edition, revised and updated with new information and tips and featuring 225 recipes — including many all-new ones such as:
Thai Coconut Soup
Oyster Mushroom Bouillabaisse
Seitan Spezzatino
Spice-Rubbed Whole Cauliflower
Jackfruit and Black Bean Chili
Portobello Pot Roast
Ful Medames
Indian Eggplant Curry
Korean Bugogi-Inspired Jackfruit
Artichoke-Spinach Lasagna  
Chocolate Oatmeal with Raspberries and Rose Petals
Carrot Cake Oatmeal
Due out on November 10, you can pre-order The Plant-Based Slow Cooker on Amazon or wherever you buy your books.