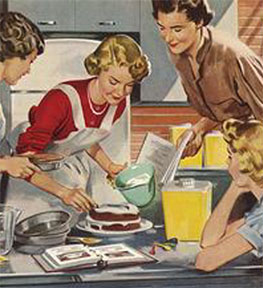 UPDATE 9/25/15: Due to an overwhelming number of responses, so the call for Recipe Testers is now closed. Thank you to all who emailed me.  I will be in touch with those who are chosen very soon!
With my next cookbook, Cook the Pantry, due to hit the shelves in a few weeks, it should come as no surprise that I'm already working on a new cookbook!  In fact, the recipes will soon be ready for testing, so I'm looking for a few good recipe testers.
I'm going to need about 10 dedicated and enthusiastic volunteers who would enjoy testing some of the recipes over the next few months. If you're interested, here are a few questions to help you decide if it's right for you:
Do you enjoy cooking and cook often?
Do you like to cook with a variety of plant-based ingredients (including some soy, wheat, nuts, and/or oil)?
Are you detail-oriented and good at following recipes?
Have you had previous experience testing recipes?
Are you willing to provide a critique and photo of each recipe tested?
Are you able to test 12 to 15 recipes between October 6th and January 11th?
If you've answered "YES" to the above questions and want to help me out with some recipe testing, let me hear from you! Send me an e-mail and tell me why you'd make a good recipe tester. Be sure mention if you've tested recipes before and if you can take photos of the recipes you test.
I know there are lots of great recipe testers out there, so let me hear from you no later than Monday, September 28th. I'm sure it will be a tough decision to choose among so many wonderful cooks. If you're chosen to be a recipe tester, I'll e-mail you with the news on or before October 1st!
FYI…The book includes recipes for plant-based dairy and meat alternatives used to make everything from appetizers to desserts. Several of the recipes feature multiple components. In return for their help, recipe testers who test all their assigned recipes will receive a copy of the new book and a "thank you" on the Acknowledgments page.
I look forward to hearing from you! You can email via the "Contact Robin" page on this website — just click "Contact Me."
UPDATE 9/24/15: The call for recipe testers is now closed.  Thank you!!