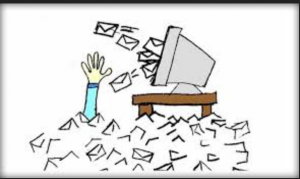 UPDATE: 9/24/15: My call for Recipe Testers is now closed.
All I can say is WOW!!!  In less than 24 hours after putting out a call for recipe testers, I have been totally inundated with emails.  I'm humbled and honored by such a tremendous response.  Just a quick glance through the submissions tells me that I'm going to have a super-hard time narrowing down the field to just 10 to 12 people!
For that reason, I'm going to close my call for testers at this time so that I can concentrate my attention on the emails of those who have already responded.  I want to thank all of you who wrote to me.  I wish I had enough recipes to go around to choose all of you for testing.  I know you'd all do a great job — it just makes my work easier to keep the testing group at around a dozen people.
Thanks again for your interest and support — and all your kind words for my work.  I will be in touch with the "top ten testers" in the next few days — but even if you don't hear from me, please know that I truly appreciate you! ?