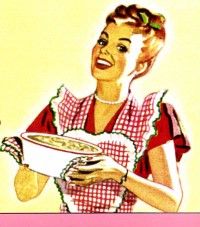 UPDATE:  Due to an overwhelming response (within just 2 hours of posting!) I have been flooded with emails from dozens of volunteers for recipe testing.  As I can only choose a few of you, this call for recipe testers is now CLOSED.  Many thanks to all of you for your interest. 
(P.S. If you've sent me an email and don't hear back from me in the next few days, that means I already have enough testers chosen.  I apologize for not being able to respond to all of you personally.)
~Robin
Wanted: Dedicated and enthusiastic volunteers to test whole-food plant-based recipes between now and September 16th.
If you're interested, here are some questions to help you decide if it's right for you:
Do you enjoy cooking and cook often?
Are you willing test recipes that do not use any oil, salt, or sugar?
Are you detail-oriented and good at following recipes?
Have you had previous experience testing recipes?
Are you willing to provide a critique and photo of each recipe tested?
Are you able to test 10 to 15 recipes between now and September 16th?
If you've answered "YES" to the above questions and want to help me out with some recipe testing, let me hear from you! Send me an e-mail and tell me why you'd make a good recipe tester. Be sure mention if you've tested recipes before and if you can take photos of the recipes you test.
I know there are lots of great recipe testers out there, so let me hear from you no later than Friday, July 22nd. I'm sure it will be a tough decision to choose among so many wonderful cooks. If you're chosen to be a recipe tester, I'll e-mail you with the news on or before Monday, July 25th.
I look forward to hearing from you! You can email via the "Contact Robin" page on this website — just click "Contact Me."