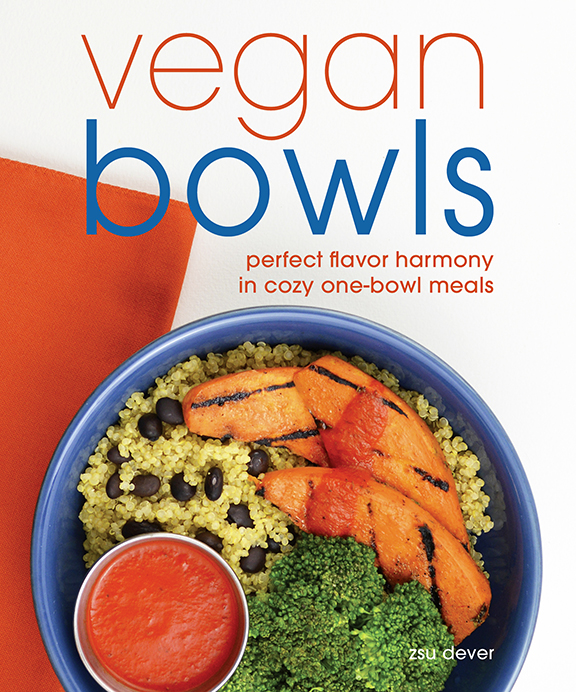 Time to announce the winner of the giveaway to win a copy of Vegan Bowls by Zsu Dever.  The winner, chosen at random is: Laura, from Laura Runs a Latte.  Congratulations, Laura!  Email me with your mailing address and a copy of Vegan Bowls will be on its way to you.
Judging by the response to the giveaway, there are a lot of fellow bowl-food lovers out there. I think you'd all love Zsu's book — it's filled with loads of fabulous recipes for all kinds of delicious bowl combos made with a variety of grains, vegetables, and plant proteins.  Vegan Bowls is available now on Amazon for only $12.76, so there's no better time to buy it — you'll love having recipes for these "cozy one-bowl meals" to get you through the fall and winter months!
Reminder: My new book, Cook the Pantry, goes on sale next week.  It's available for preorder now and is perfect for those days when you want to whip up a quick and easy meal in less than 20 minutes using ingredients that are probably already on hand.  Check it out!