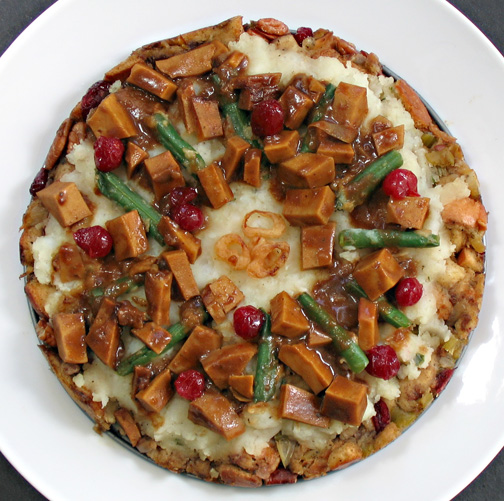 I've been making a stuffed seitan roast for Thanksgiving every year for nearly 30 years, so naturally, I have to put a "spin" on it every so often.  Usually, I like to be creative with the leftovers, but it occurs to me that these so-called Thanksgiving leftovers would make great main events on the actual holiday.  So here's a round-up of some of my favorite creations over the years, beginning with the Thanksgiving Pizza shown above.
Then there was this Thanksgiving "Pie" — a spin-off of the Almost One-Dish Thanksgiving Dinner from 1,000 Vegan Recipes which includes layers of seitan, tofu, stuffing, mashed potatoes, gravy, and a puff pastry crust.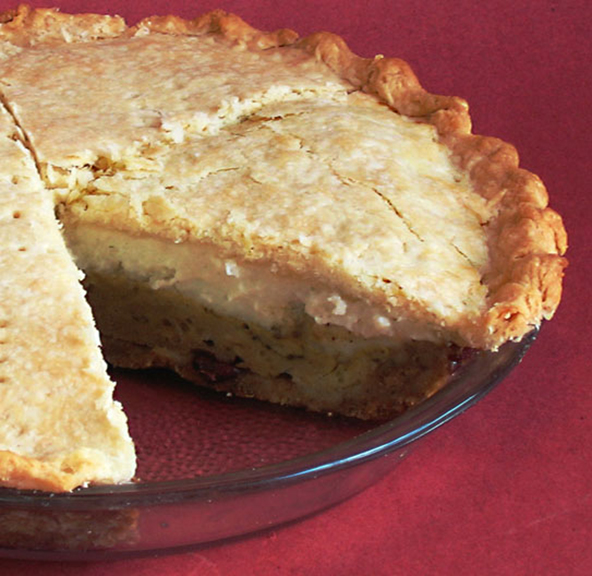 I've also transformed the various Thanksgiving dinner components into a tower — complete with green bean casserole on top and surrounded by a cranberry-enriched brown gravy: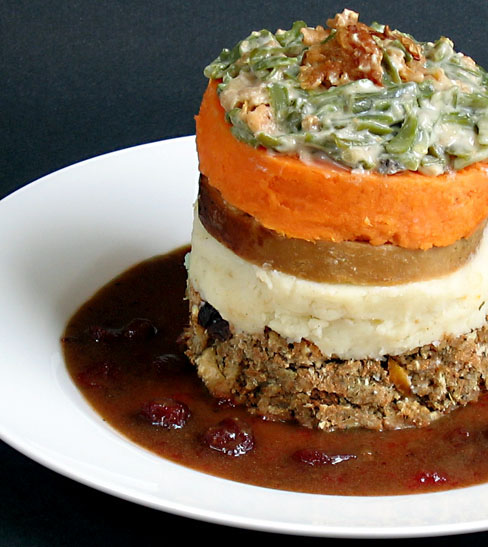 One time I layered everything into a "cake" frosted with mashed potatoes: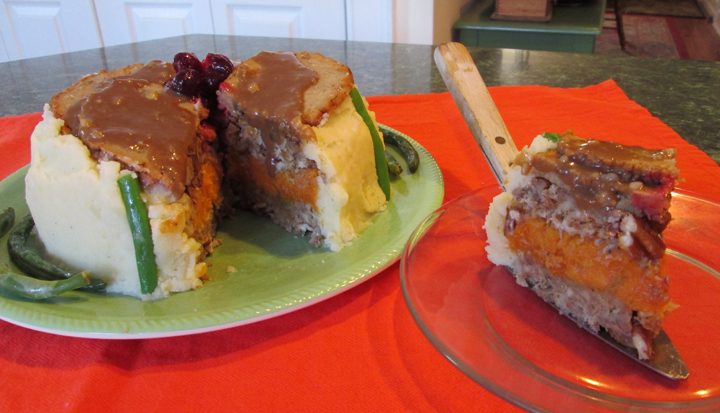 And another time I made T'day yuba-wrapped spring rolls: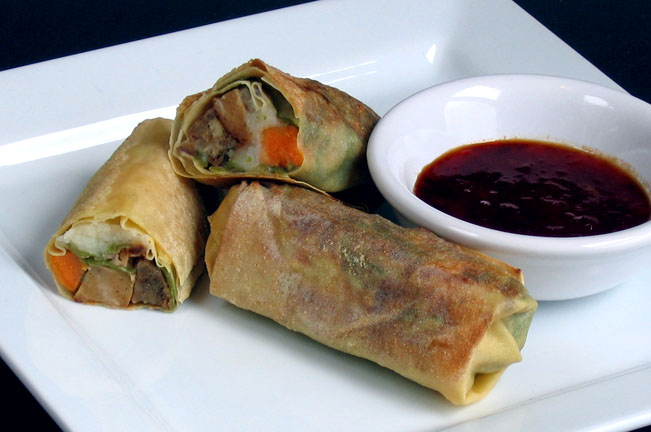 Most often, however, our holiday meal looks like this:
or like this: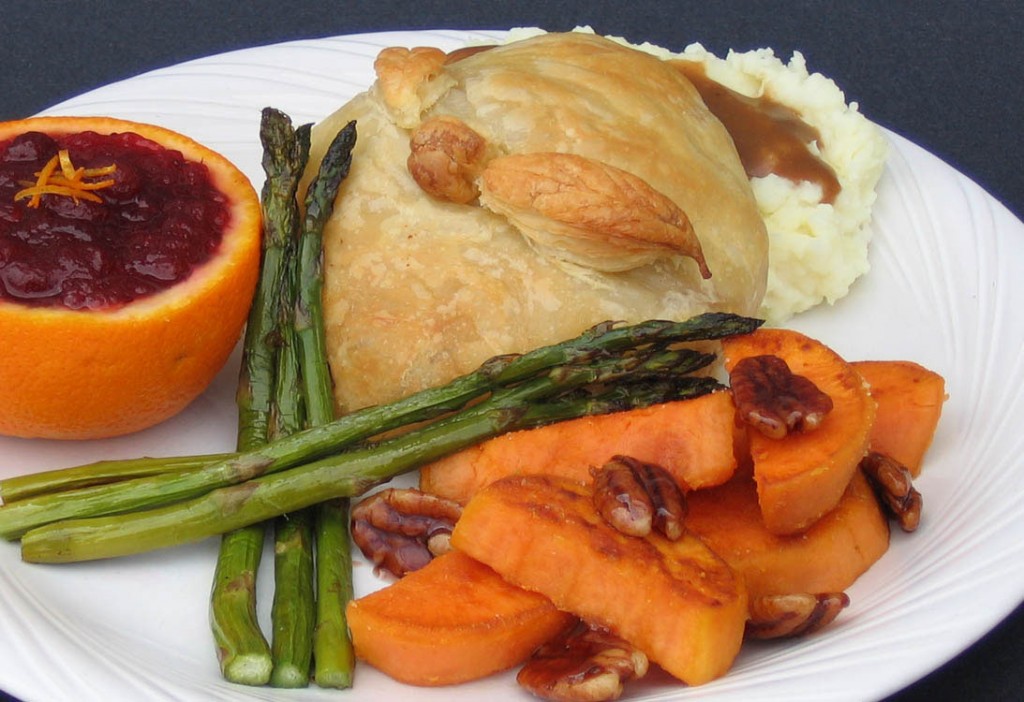 The infamous green bean casserole is usually present on my table.  Sometimes it looks like this: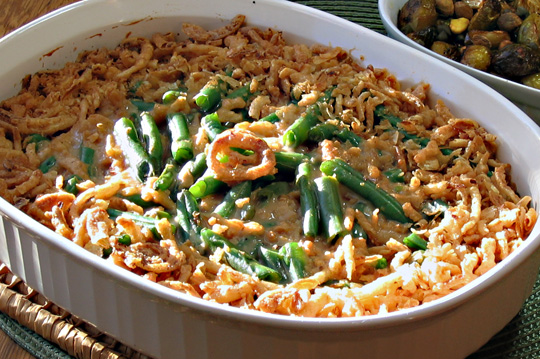 But I've been known to serve a "deconstructed" version as well: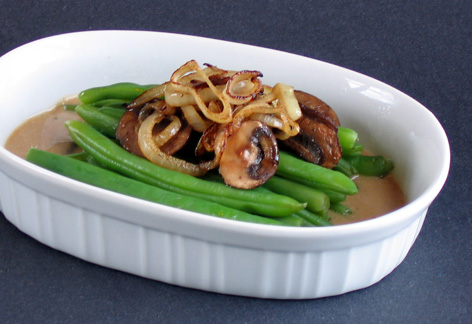 And don't forget dessert: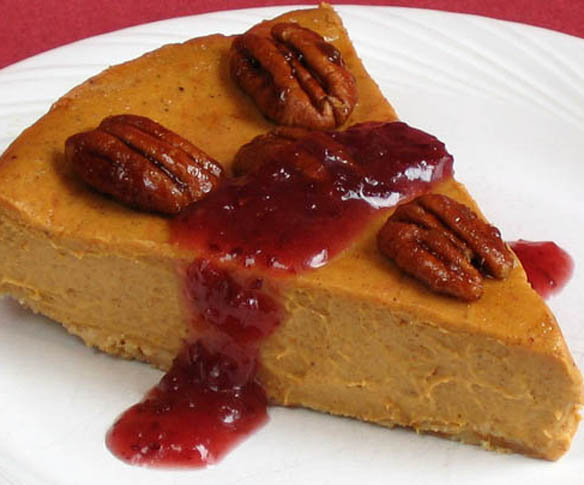 I hope this post gives you some "food for thought" to make this a delicious and compassionate Thanksgiving!